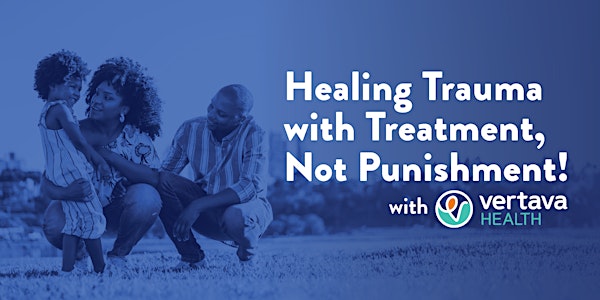 Healing Trauma with Treatment, not Punishment
Healing Trauma with Treatment, not Punishment! The Use of EMDR Therapy in Trauma-Focused Addiction Treatment in a Residential Setting
About this event
EMDR is a comprehensive approach that addresses the physiological storage of memory and how memory informs experience. The most common use of EMDR is for treating post-traumatic stress disorder (PTSD). At Vertava Health, EMDR is provided within our residential treatment facilities and built into the continuation of care within our outpatient locations.

Join us as Maria Genduso, M.S., Therapist at Vertava Health,  discusses the use of EMDR therapy in trauma-focused addiction treatment.
About Vertava Health:
Vertava Health is a comprehensive national behavioral healthcare system specializing in substance use disorders and co-occurring mental health conditions.
Accredited by the Joint Commission and certified by ASAM, Vertava Health provides a full continuum of services based on the individuals' varying needs during their health and recovery journey. These services include but are not limited to detox, residential treatment, partial hospitalization, and intensive outpatient therapy. Our clinicians apply evidence-based treatment modalities and utilize data to enhance clinical outcomes at every level of care.
Learn more about Vertava Health at vertavahealth.com!