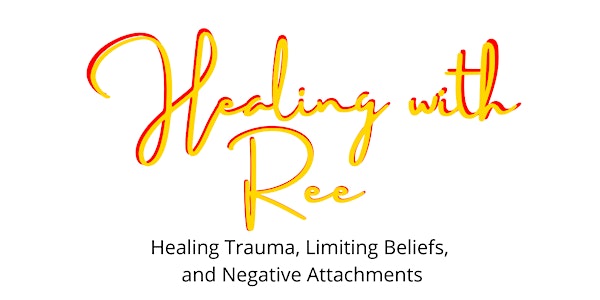 Healing Trauma, Limiting Belief, and Negative Attachments
2 Day Class with Ree Carter *Please be prepared to be in class for 2 hours each day. Replay will be available.
Refund Policy
Refunds up to 7 days before event
Eventbrite's fee is nonrefundable.
About this event
This powerful 3-day class aims to help women overcome traumatic life experiences that stagnates their lives whether consciously or unconsciously. Sometimes traumatic experiences replay in our minds creating fear, self-doubt, inability to trust, cycles of depression, anxiety, limiting belief and internal blockages that block your ability to create the life you desire.
Past trauma is often the #1 thing blocking you from living the life you want to live, preventing you from establishing healthy relationships and walking in your full potential and purpose in the earth.
What will be covered in this class:
1. The Power of Your Belief and Rewiring the Brain: Trauma shapes your belief, and your belief shapes your life.
2. Abuse and Abandonment
3. Trusting Divine Provision
4. Releasing Negative Energetic Cords
5. Womb Resetting
Includes downloadable PDF's and guides.
*You will receive these items by email 24hrs prior to the start of class.
Who should sign up for this class?
- Women who have unhealed childhood trauma or trauma stemming from past relationships.
- Women who feel like their life operates in continuous cycles of failure or negative experiences.
- Women who have experienced any form of abuse, abandonment, or rape.
- Women who desire to raise their vibration.
-Women on a spiritual healing journey.
If you can't locate your event confirmation and link to join, please check your spam folder before reaching out to support. If you still don't see it send an email to admin@healingwithree.com
If you have any questions about this class offering, feel free to send an email to admin@healingwithree.com