Healing Transmission Live Sessions - Healing from the Heart - Brisbane
Description
About
Healing from the heart
One hour healing session
Sri Avinash transmits the healing energy of divine love and light to each individual through his Healing Transmission. Traditionally this was only given by the Master to a select few, depending on circumstances. However, due to the current need of humanity, Sri Avinash has compassionately chosen to make this precious gift available to all who wish to benefit.
The Healing Transmission has the power to infuse extremely high vibrational energy to the recipient, which has the effect of benefiting them at the level of their physical body, their mind, and their soul.
As part of Sri Avinash's global Inner Peace for World Peace tours, he offers live sessions of the Healing Transmission in various cities.
The sessions are in a small groups of up to 30 people, and they run for one hour. In the first part of the session, participants sit on a chair with their eyes closed to receive the healing. Sri Avinash moves from person to person, transmitting the energy to each individual, as well as to the whole group. In the second part of the session participants lie down to fully relax and receive further healing.
Sri Avinash also offers the Master Distance Healing Transmission program, whereby he sends the healing to recipients anywhere in the world, for 30 minutes each day. For more chronic issues, the longer term distance healing program is recommended.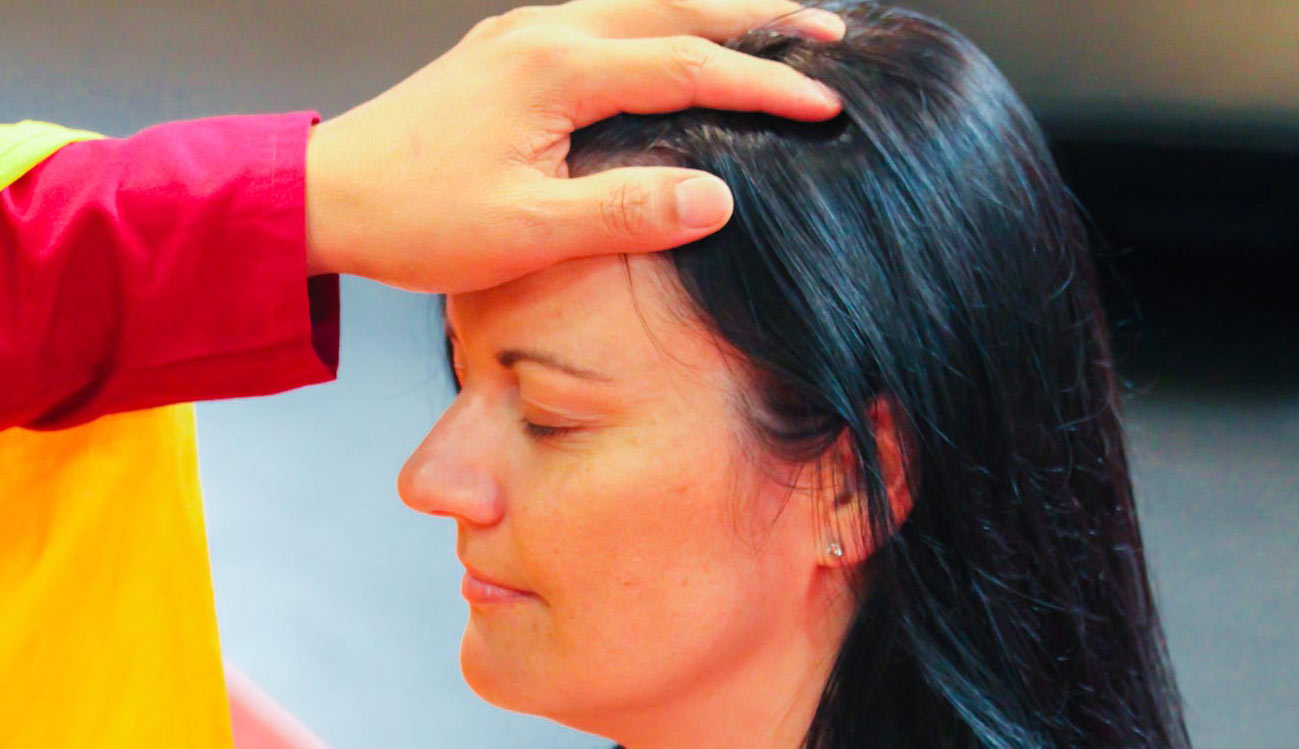 The Healer
Sri Avinash is a Spiritual Master and Healer. Born in Vietnam in 1973, he emigrated to Australia at the age of eight as a refugee, escaping communist Vietnam. In his early 20's there was a divine pull within him towards living a spiritual life – a life of service, sacrifice and spiritual practice.
When he met his Master, Amma (The Hugging Saint) in 2006, he wholeheartedly dedicated his life to serving her and humanity. It was in this period that he started to heal others spontaneously when they were in his presence. But it was only after his attainment of self-realization or enlightenment in 2009 that he became a Master Healer.
In 2011 the Sri Avinash Do Mission was established with the vision that every inhabitant on the planet be able to live a life of peace, love and wellbeing.
As an important part of his mission, Sri Avinash tours internationally offering healing and spiritual teachings.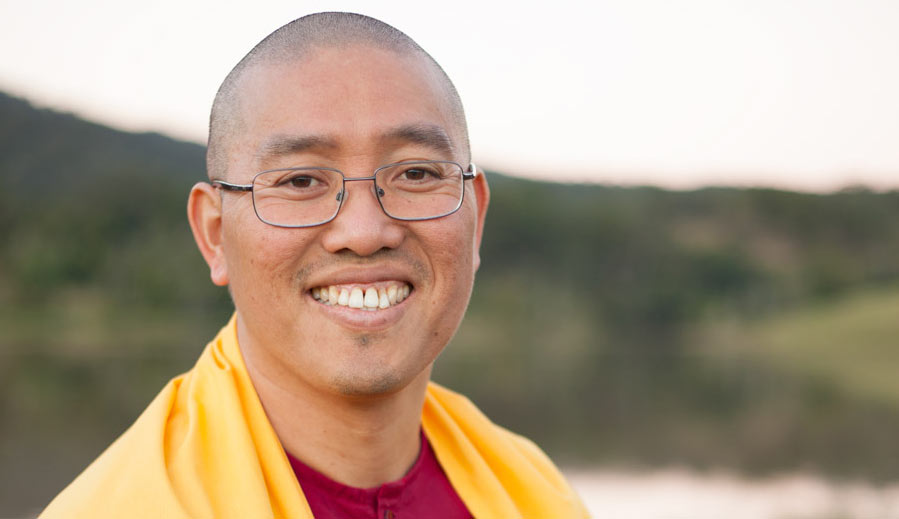 Benefits
When received over longer periods of time, the Healing Transmission has the potential to:
Recharge your energy and vitality

Boost your health and immune system

Awaken more love within you

Improve mental health and emotional balance

Promote spiritual strength to cope with life's challenges

Help to recover from surgery and illness

Reduce stress and emotional disturbances

Deepen your spiritual practice
Pricing
Early Bird: $50 (Expires 10 September 2017)
Regular: $65
Concession: $50 (Must hold a valid concession card)
Frequently Asked Questions
1. Is there anything I need to do to prepare myself for the healing?
In order to maximise your healing experience, the following suggestions are made:
Have a light lunch only before the healing

Spend a quiet, restful or meditative day before and after the healing, if possible

Give yourself plenty of time to arrive at the venue, to avoid the stress of rushing
2. What should I bring?
Please bring the following for your comfort:
A yoga mat or towel to lie on

Appropriate clothes or light blanket for cover to keep warm (optional)

A water bottle
3. What should I wear?
It is best to wear casual, loose fitting and comfortable clothing.
Some of the session will be lying down, so females should avoid wearing short skirts.
Please also bring something to keep comfortable and warm, such as a light blanket.
4. Who is Sri Avinash?
Sri Avinash is a Vietnamese-born Spiritual Master and Healer. He emigrated to Australia at the age of 8 as a refugee, and grew up in Sydney. He trained with his Guru, Amma (Sri Mata Amritanandamayi Devi), in India and abroad, before returning to Australia to start his spiritual and charitable Mission, in 2010.
Sri Avinash describes himself as non-sectarian, saying, "My religion is the religion of love, service and compassion."
5. How does the healing work?
The Healing Transmission is the energy of divine love and light, which is transmitted through Spiritual Master Sri Avinash Do.
This power flows through Sri Avinash to the recipient, where its extremely high vibrational energy transmits the healing at the levels of the physical body, the mind, and the soul.
Sri Avinash's Healing Transmission is equally effective irrespective of where the recipient is. Therefore it can be transmitted both face to face, and at a distance.
Even though the healing works without any effort from the recipient, if you can make yourself more open, you will absorb more healing energy.
6. What exactly will the energy heal?
Whilst we cannot make any specific claims, when received over longer periods of time, Sri Avinash's Healing Transmission has the potential to:
Promote organ health

Boost the immune system

Increase circulation

Promote overall improved health

Boost spiritual growth

Increase concentration and focus

Increase motivation and joy in life

Boost vitality and energy

Infuse calmness and peace of mind
The Healing Transmission can also:
Reduce stress, anxiety and fatigue

Relieve insomnia

Reduce high blood pressure

Prevent or relieve migraines

Assist with recovery from surgery

Prevent and relieve depression

Reduce body stiffness, aches and pains

Aid in preventing and recovering from illness
7. Does the healing negatively affect any other medical or alternative treatments?
The Healing Transmission operates on a different level from physical treatments, so will not cause any negative effect when received in conjunction with either mainstream or alternative medical treatments or medication.
The high vibrational energy simply enhances the body's healing and recovery process without interacting physically with medical treatments or medication.
8. How do I register for the distance healing program?
To receive distance healing, you can register from the Healing Transmission Page.
You can register for yourself, family, friends or pets. The healing is sent for 30 minutes every day, and you can choose to receive the healing for 6 months, or 1 year.
To complete your registration, you will need to fill out a form and make a payment to the Sri Avinash Do Mission Inc. You will also be required to send an email with a recent photograph of yourself or the people or pets you would like to register.
Learn more about distance healing >
---
Contact