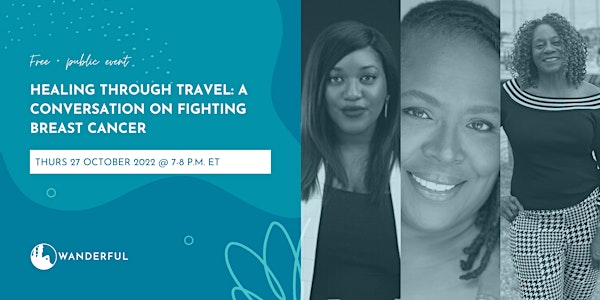 Healing Through Travel: A Conversation on Fighting Breast Cancer
This Breast Cancer Awareness Month, we're hosting a powerful conversation with three women sharing their stories of healing through travel.
About this event
While each healing journey is unique, we're all united in the experience of discovering ourselves, building community, and unlocking inner peace through travel.
Today, we are all facing overwhelming changes in our lives. Stress, unhappiness, mental health issues, and chronic illness are on the rise, and it's important that we hold space for and acknowledge these uncertain times without granting them the power to rule us. This Breast Cancer Awareness Month, we're hosting a powerful conversation with three Wanderful women who are doing just that.
Women with breast cancer often experience not just physical changes, but emotional, spiritual, and mental changes as well. One in eight women in the United States will develop breast cancer, the world's most prevalent cancer, and the racial disparities that Black women face are unconscionably stark with Black women facing greater obstacles to cancer prevention, detection, treatment, and survival.
Our inspiring panelists are opening up and speaking out about this silent killer and discussing the healing power of travel to cope, recharge, and renew the spirit. Register today to hear their stories of resilience and empowerment and learn how you can support women facing breast cancer.
Join the Wanderful community!
Imagine having instant access to real, authentic, support, and connection wherever you are in the world. A friend who can meet you for a latte on the ground in whatever city you visit, and a support network at home to say "you can do this" over brunch at your favorite hangout. A community of thousands of inspiring, worldly women who are champions at lifting each other up and helping us all be and do better.
That's the power of Wanderful.
Join our community of travel-loving women and get a 14-day FREE TRIAL now!
There will be live closed captions available for this event. Have accessibility questions? Reply to your registration email or contact the organizer below to confirm your requirements or request more information.
About the Presenters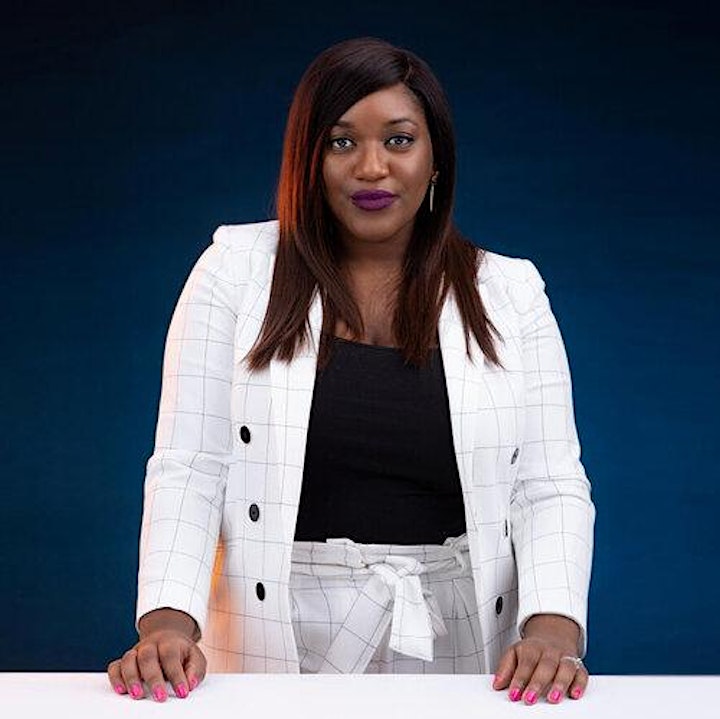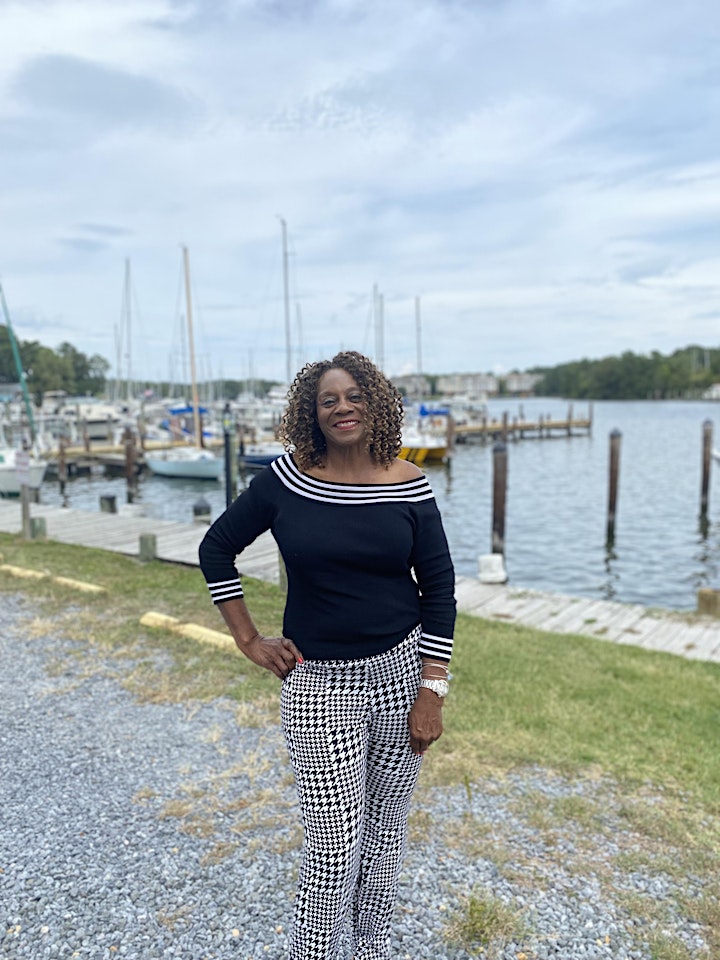 Alicia Tambe: Co-Founder and Board Chair of Fight through Flights
Bisa Myles: Bisa Myles is a Freelance Writer and a Travel Blogger at Myles to Travel. She created the blog in 2016, after finishing treatment for Breast Cancer. After receiving her five-year survivorship plan she decided to create her own that included travel and adventures. She called it her Survivors List. Since then Bisa has visited, over 10 countries, hiked Mount Kilimanjaro and Salkantay trail in Peru, and walked the Camino de Santiago in Spain. 
Bisa remains six years cancer free and continues to add and travel. She is also an Angel Advocate for the Tigerlily Foundation to help educate and empower women of color affected by breast cancer. Learn more.
Doretha "Dee" Burrell: Doretha "Dee" Burrell is a powerhouse with a sharp wit, a commanding presence that captivates, and a wardrobe that has made her one of the best-dressed women in the Washington, DC metro.
Dee is a breast cancer survivor who supports other women who have been diagnosed. Through her motivational workshops, speaking engagements, and media appearances, she advocates for women's health, traveling worldwide to empower women with her personal story of resilience, celebration, and triumph with a message that focuses on renewing mind, body, and soul. She is the author of the book 'Open Up the Doors and Let Me In', and the co-author of Living Your Vision and Purpose. 
Thank you to our brand partners for making this event possible!
These companies have made a commitment to increasing representation in travel. Learn more.