Multiple Dates
Healing through Seduction (a Burlesque Inspired Workshop) with PERLE NOIRE
Description
A burlesque-inspired self healing class, Healing Through Seduction is a provocative 2 day workshop taught by International Burlesque Star, Perle Noire, designed to help you reclaim your power, celebrate your feminine energy, and evoke your seductress without shame, regrets, or guilt while healing and moving past self-doubt to reconnect with yourself.
Each day will include affirmations, meditations, healing rituals, and burlesque inspired movement.
Morning Workshop (12:00-3:00)
Session 1: Mirror on the Wall
Session 2: Stomp your Ghosts
Session 3: Connect to ME
Evening Workshop (5:00-8:00)
Session One: Seduce your Reflection
Session Two: I AM a Beautiful Imperfection
Session Three: Connect to HER, HIM, or THEM
It's time to change your relationship with your spirit and connect with your body, and resilience!
***NO DANCE EXPERIENCE NECESSARY***
About Perle Noire

"Healer" wasn't the first word that I would have used to describe myself a few years ago.
Burlesque sensation Perle Noire burst onto the burlesque scene in 2008 winning the Best Debut category during the annual Burlesque Hall of Fame weekend in Las Vegas. Since, she has been named one of the world's top five burlesque performers by 21st Century Burlesque Magazine, toured with world with Dita Von Teese's popular "Strip, Strip Hooray," and performed throughout the world including the Crowne Casino in Melbourne, The Waltz in Tokyo, Milan, Helsinki, Auckland, Sydney, Teatro Circo in Madrid, and the Koko in London.
After years of helping thousands of people reconnect with their inner beauty through her stage performance, she accepted the call to teach and heal in a more intimate environement. Join her on a journey of self-healing through seduction by learning to love and embrace you, flaws and all.
This life-changing experience will enable you to connect with your power, resilience, spirit and feminine energy. You cannot expect to find a healthy and loving personal connection with your reflection, business partnership or intimate relationship until you establish and celebrate your standards unapologetically. How do you treat your temple? How do you speak to your body, your gifts, and your mind? Are you kind to yourself? Healing through Seduction will help you discover the most important type of love: self-love. Are you ready to fall in love with your spirit and celebrate your powerful light? Healing through Seduction is the course for you!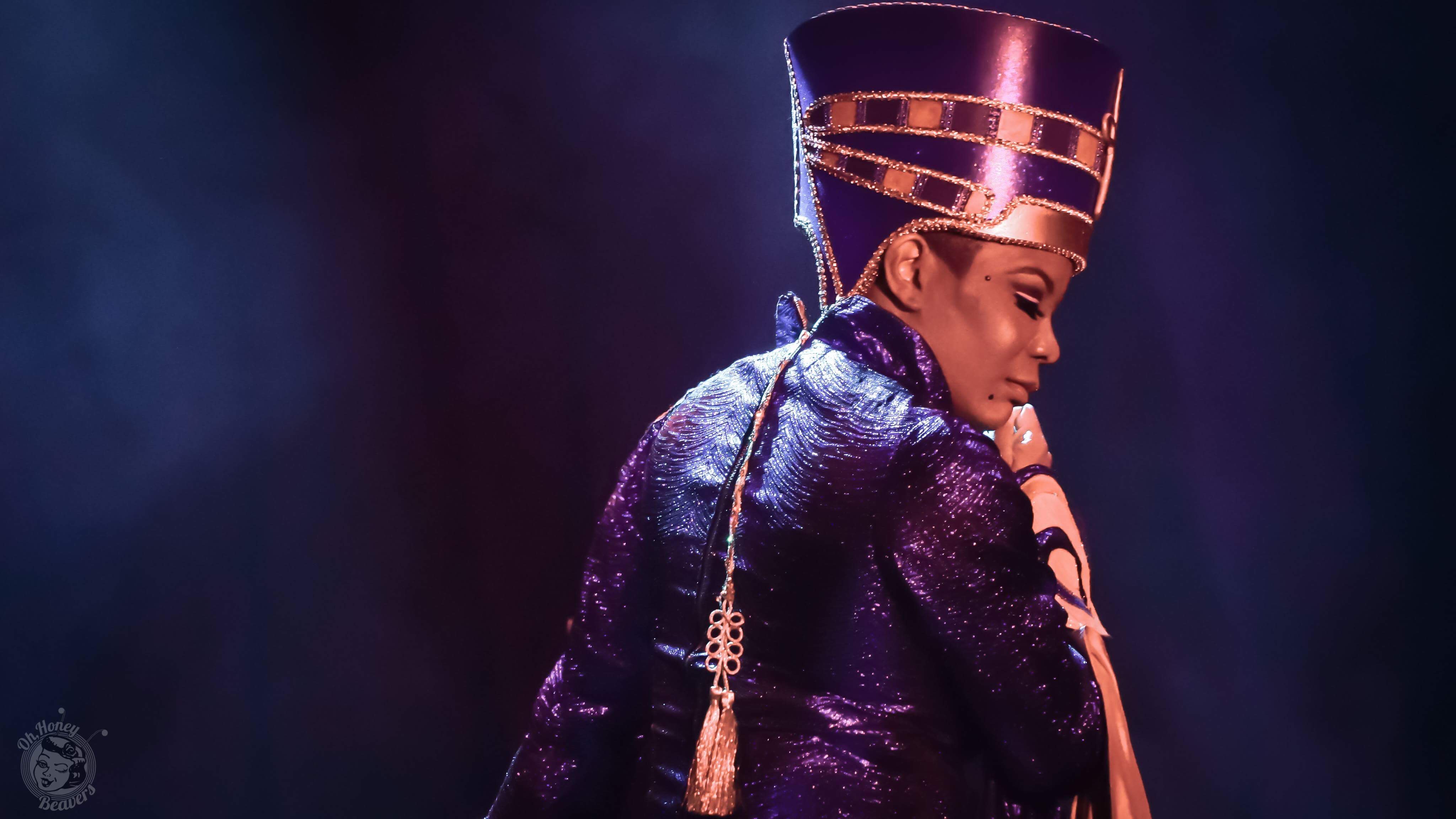 FAQs
What are my transportation/parking options for getting to and from the event?
Free Parking Lot on premises
What should I bring into the event?
An open mind and your presence. Heels are welcomed, but not neccesary. Clothes that make you feel beautiful and free and that you can move in.
How can I contact the organizer with any questions?
Sunni@clubesque.com
Do I need to be a burlesque artist or professional dancer to take your course?
NO. You don't need to be a dancer or entertainer to enjoy this workshop. No experience is neccesary.
Do you offer a payment plan?
Yes. A 25$ deposit will hold your spot. The balance must be paid prior to class. We accept ALL forms of payment.
Can I come to one workshop?
Yes. You can pay $59 per Workshop.