Healing through Laughter- Creativity and Improv Workshop- Survivors' Empowerment

Thursday, February 28, 2013 from 6:00 PM to 7:30 PM (EST)
Event Details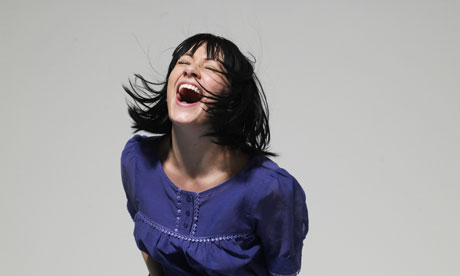 Back by popular demand Healing through Laughter Workshop is a series of three sessions specifically designed to use laughter, creativity and support as part of the healing process. 
Mark your calendar for the following workshop sessions, all Sessions are from 6:00 PM to 7:30 PM:
2-28-2012
3-14-2012
5-16-2012
Each workshop will be different utilizing different activities. Participants are not required to attend each workshop BUT may want to participate in each opportunity for transformation. 
By registering clicking the regestration tab you will be registering for the 2-21-2012 workshop.
The Benefits of Laughter

Physical Health Benefits:

Boosts immunity
Lowers stress hormones
Decreases pain
Relaxes your muscles
Prevents heart disease

Mental Health Benefits:

Adds joy and zest to life
Eases anxiety and fear
Relieves stress
Improves mood
Enhances resilience

Social Benefits:

Strengthens relationships
Attracts others to us
Enhances teamwork
Helps defuse conflict
Promotes group bonding
Laughing is good for your body!
Laughter is good for your health
Laughter relaxes the whole body. A good, hearty laugh relieves physical tension and stress, leaving your muscles relaxed for up to 45 minutes after.
Laughter boosts the immune system. Laughter decreases stress hormones and increases immune cells and infection-fighting antibodies, thus improving your resistance to disease.
Laughter triggers the release of endorphins, the body's natural feel-good chemicals. Endorphins promote an overall sense of well-being and can even temporarily relieve pain.
Laughter protects the heart. Laughter improves the function of blood vessels and increases blood flow, which can help protect you against a heart attack and other cardiovascular problems.
http://www.helpguide.org/life/humor_laughter_health.htm
Physical Therapeutic Benefits of Laughter: Dr. Lee Berk and Dr. Stanley Tan 
Reduction of Stress Hormones
Immune System Enhancement
Pain Reduction
Cardiac Exercise
Preventing Hypertension- Blood pressure
Respiration
Positive emotions
Positive perception
Laughter is FREE! Come join us and LAUGH!
 Registration to this and all Empowerment workshops are confidential.
When & Where

Crisis Center of Tampa Bay
One Crisis Center Plaza
Tampa, FL


Thursday, February 28, 2013 from 6:00 PM to 7:30 PM (EST)
Add to my calendar
Organizer
Crisis Center of Tampa Bay
At the Crisis Center of Tampa Bay we offer help, hope and healing to all people experiencing life's problems and challenges, big and small. We are located in Tampa, Florida, and provide services throughout the State and beyond.

We can help you deal with the devastating trauma of sexual assault or abuse, domestic violence, financial distress, substance abuse, medical emergency, suicidal thoughts, emotional or situational problems.

We are here 24 hours a day, 365 days a year.

Dial 2-1-1 where you will receive free, confidential crisis counseling, along with referrals to a Crisis Center service or to over 4,600 other community resources. 
Healing through Laughter- Creativity and Improv Workshop- Survivors' Empowerment