Healing through Laughter 2- Comedy, Creativity and Improv Workshop- Survivors' Empowerment

Thursday, March 14, 2013 from 6:00 PM to 7:30 PM (EDT)
Event Details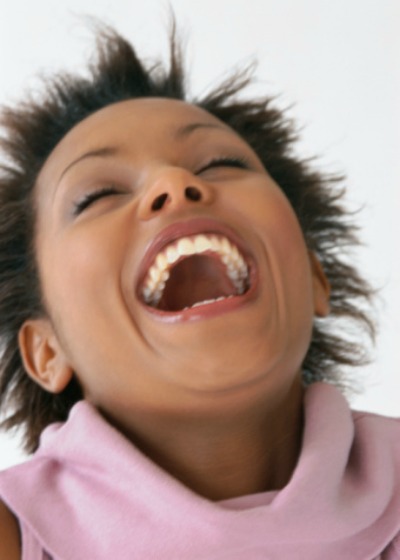 Back by popular demand Healing through Laughter Workshop is a series of three sessions specifically designed to use laughter, creativity and support as part of the healing process. 
Mark your calendar for the following workshop sessions, all Sessions are from 6:00 PM to 7:30 PM:
2-21-2012
3-14-2012
5-16-2012
Each workshop will be different utilizing different activities. Participants are not required to attend each workshop BUT may want to participate in each opportunity for transformation. 
 By clicking on the registration link you will be securing your spot forthe 3-14-2012 workshop.
The Benefits of Laughter

Physical Health Benefits:

Boosts immunity
Lowers stress hormones
Decreases pain
Relaxes your muscles
Prevents heart disease

Mental Health Benefits:

Adds joy and zest to life
Eases anxiety and fear
Relieves stress
Improves mood
Enhances resilience

Social Benefits:

Strengthens relationships
Attracts others to us
Enhances teamwork
Helps defuse conflict
Promotes group bonding
Improv is good for your mind and mood!
The link between laughter and mental health
Laughter dissolves distressing emotions. You can't feel anxious, angry, or sad when you're laughing.
Laughter helps you relax and recharge. It reduces stress and increases energy, enabling you to stay focused and accomplish more.
Humor shifts perspective, allowing you to see situations in a more realistic, less threatening light. A humorous perspective creates psychological distance, which can help you avoid feeling overwhelmed.
http://www.helpguide.org/life/humor_laughter_health.htm
Laughter is FREE! Come join us and LAUGH!
 Registration to this and all Empowerment workshops are confidential. 
When & Where

Crisis Center of Tampa Bay
One Crisis Center Plaza
Tampa, FL


Thursday, March 14, 2013 from 6:00 PM to 7:30 PM (EDT)
Add to my calendar
Organizer
Crisis Center of Tampa Bay
At the Crisis Center of Tampa Bay we offer help, hope and healing to all people experiencing life's problems and challenges, big and small. We are located in Tampa, Florida, and provide services throughout the State and beyond.

We can help you deal with the devastating trauma of sexual assault or abuse, domestic violence, financial distress, substance abuse, medical emergency, suicidal thoughts, emotional or situational problems.

We are here 24 hours a day, 365 days a year.

Dial 2-1-1 where you will receive free, confidential crisis counseling, along with referrals to a Crisis Center service or to over 4,600 other community resources. 
Healing through Laughter 2- Comedy, Creativity and Improv Workshop- Survivors' Empowerment