Healing through Horsemanship Luncheon- Sponsored TABLES of Eight
Starbrite welcomes the inspirational life story of Amberley Snyder whose love for horses despite a tragic accident overcame all odds!
About this event
Walk Ride Rodeo
A Netflix original movie shares an inspirational message about Amberley's life journey before and after a tragic accident, leaving her paralyzed from the waist down. Her goals in physical therapy were "Walk, Ride, Rodeo." Her message of faith and determination will open your heart to the possibilities of happiness regardless of your life situation while motivating you to set the goals to overcome the challenges thrown in your path.
Little Moments
Life's little moments can become the biggest parts of our journey. Amberley shares a motivational message of how the little moments in her life have shaped her into a successful speaker and rodeo competitor. She incorporates her story of a life changing accident that took her path in an unexpected direction. Her speech will take you through the emotional journey of triumph over tragedy.
Get Back On The Horse
Amberley shares her experience from living the perfect life to it all crashing in an instant. A rollover accident leaving her paralyzed changes everything. She learns how accepting help and serving others can be such an important part of life. Amberley shows how life knocked her down, but with the help of her family, friends and faith she has worked to "get back on the horse."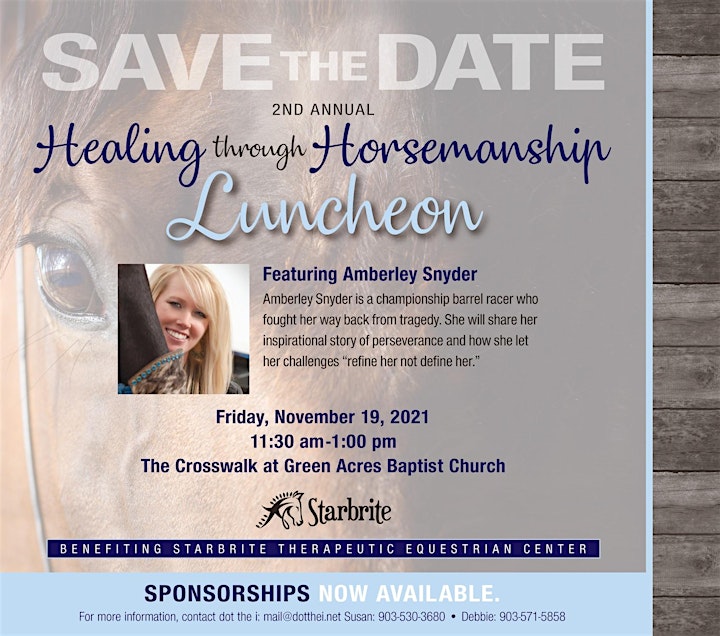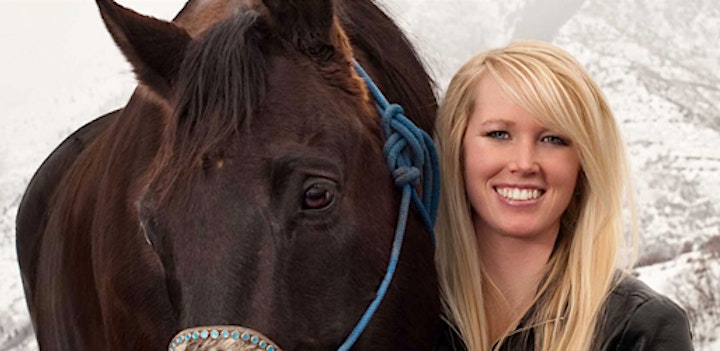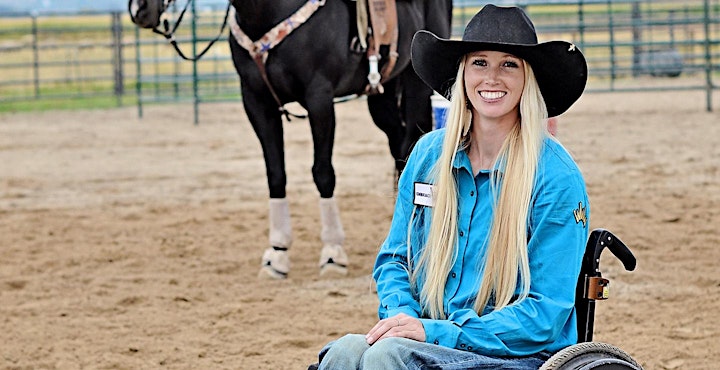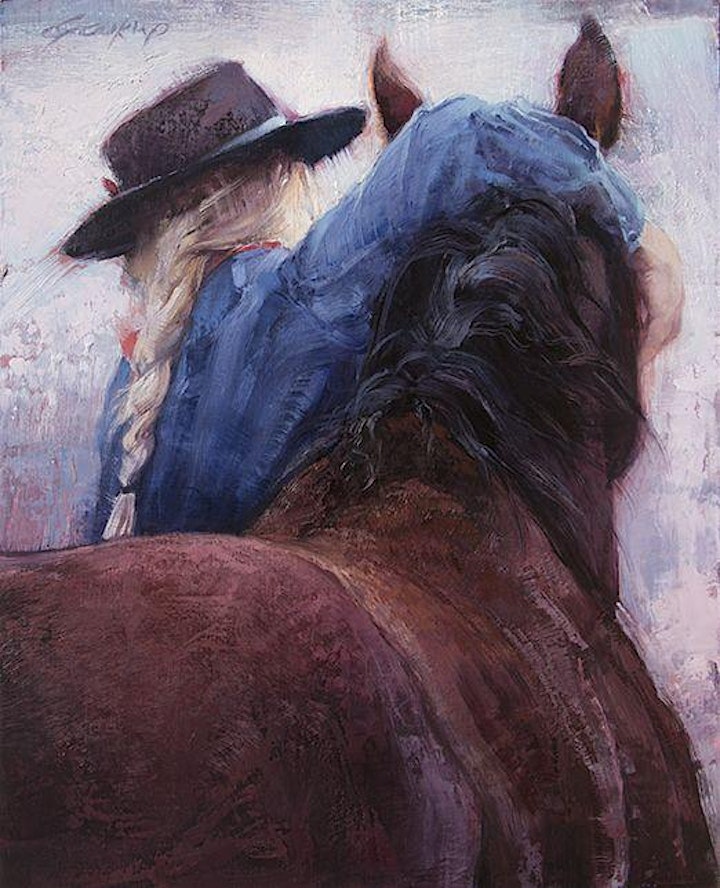 Organizer of Healing through Horsemanship Luncheon- Sponsored TABLES of Eight