Sales Have Ended
Ticket sales have ended
I am sorry, but tickets have sold out for this virtual edition of Healing Through Beading Circles. If you are interested in attending, please contact me at 678.758.3499. Thank you for #choosingyou Love always and all ways, Vena Crichlow Ifetayo Artwear
Participants will receive supplies to make a waistbead and get an e-gift certificate for $50 after completing a short survey.
About this event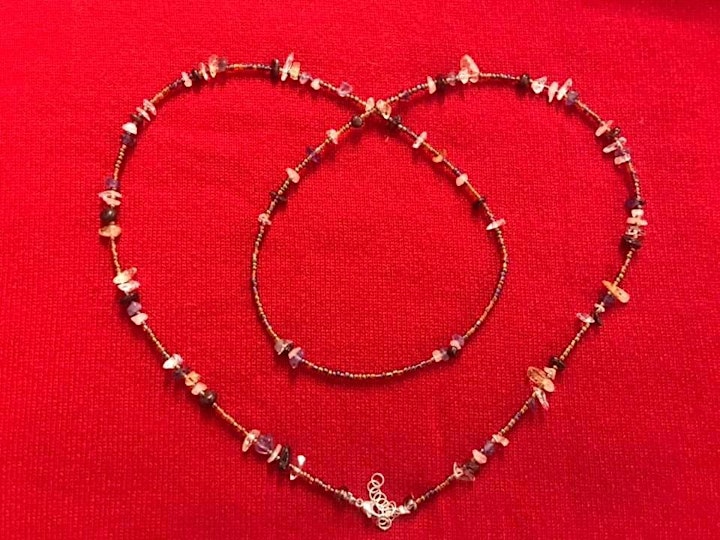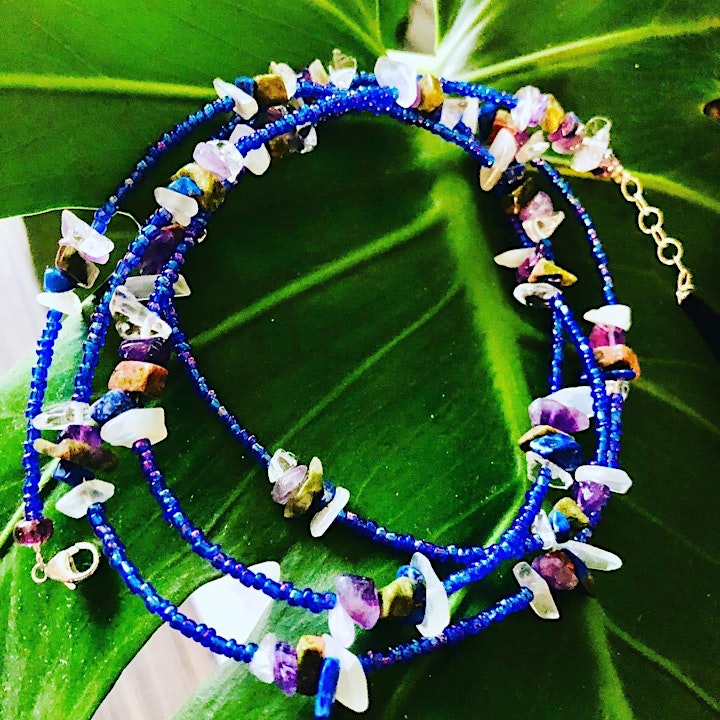 Healing Through Beading Circles is a reflective virtual experience, facilitated by Vena Crichlow of Ifetayo Artwear.
Self-care among black women throughout the Diaspora shows up in many ways - breathwork, prayer, cooking, gardening, dancing, quilting and beading circles. These spaces allow black women to feel heard, to be validated amidst the comfort of other women who look and sound like them. It allows them to fully express themselves and to embark upon the journey of healing in spaces that are familiar and comfortable.
Ifetayo Artwear is thrilled and extremely grateful to be a recipient of the 2021 Opportunity Fund Grant program. The funds will provide support for 60 Black women to participate in a program entitled, Healing Through Beading Circles. Each beading circle will be held virtually and will be comprised of 20 women who will make a waistbead while engaged in a discussion around black womanhood and self-care.
These beading circles seek to inspire women of African descent worldwide to continue the important work of healing themselves, centering their voices and in doing so, healing their communities and each other. They offer women the opportunity to evolve and to plant their feet and their souls firmly in the foundation of living a healthy and productive life fully and holistically.
In a virtual small group setting, we will talk about how we practice in self-care, how we maintain our health and words of wisdom that we might offer to our younger selves. Each participant will receive a waistbead kit free of charge as well as a $50 e-gift certificate upon full attendance at the workshop and completion of a short survey.
During our time together, we will:
Make a conscious commitment to self-care.
Learn about the history and cultural meaning of waistbeads.
Discuss tools and methods that we use to practice self-care.
Create your custom waistbead using healing crystals and other beautiful beads.
Connect with other power-filled women in a virtual, live environment.
Before you register:
Decide where you want your waistbeads to fall on your abdomen (see picture below).
Measure the area on your abdomen using a measuring tape and write it down.
Include the measurement in the registration section.
Once your registration is received, you will receive a custom waistbead kit delivered to your door which contains the following items:
A curated selection of healing crystals
Sizes 11/0 and 6/0 colored glass seed beads
Bead stringing wire
Sterling silver lobster clasp
2" sterling silver chain
2 Crimp beads
White Sage
Crimping jewelry pliers (optional)
And other surprises!
Due to the pandemic, shipping times are longer. Therefore, registration for this event will close on Friday, May 13, 2022 at 11:59 pm. Packages will be delivered via USPS.
I humbly acknowledge that self-care would not be present or even a reality without the lived Experiences of generations of powerful, brilliant and magical Black women who labored, sacrificed and loved their families and friends, sometimes more than they loved themselves. It is these women who are the original creators of self-care.
We look forward to seeing you at this event!
Here is the graphic on how to measure yourself for your waistbeads. You will be required to include this measurement during registration.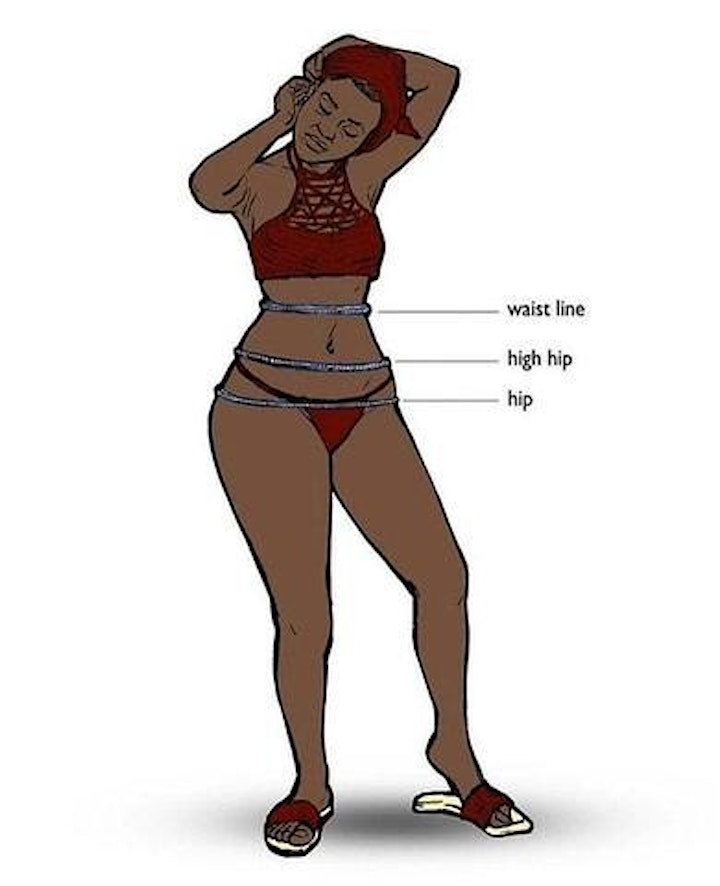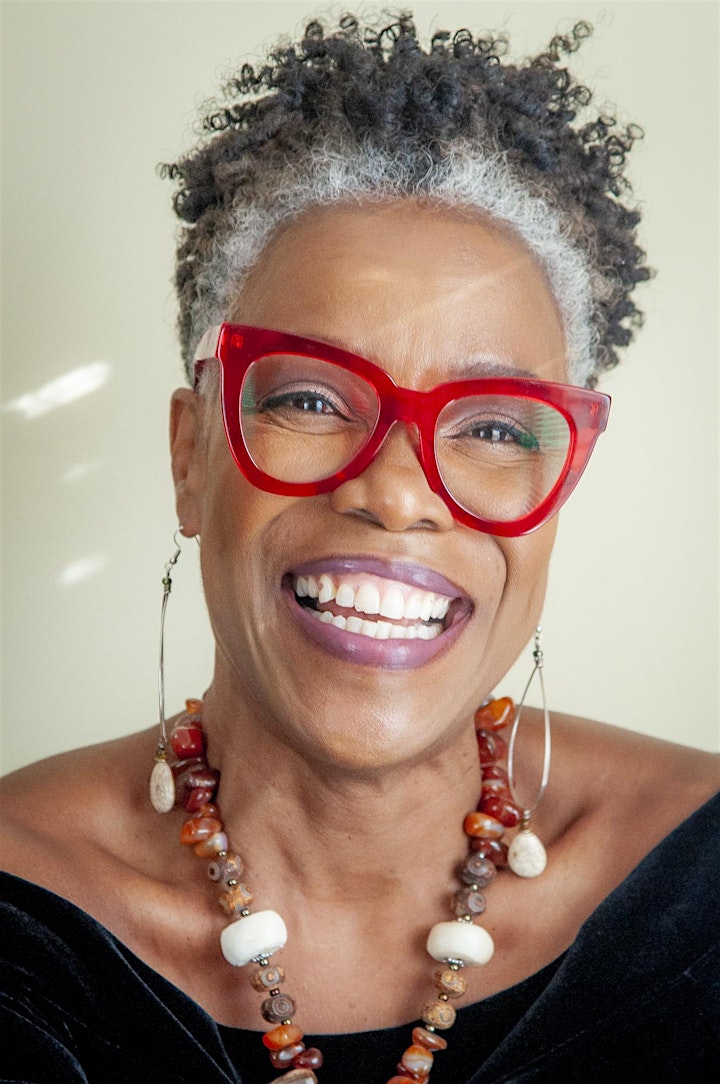 Vena Crichlow is the owner of Ifetayo Artwear, a line of global inspired, uniquely beaded, body adornments. She is a master beader and has studied Native American and African beading techniques both domestically and internationally. Vena has been creating unique jewelry for over 30 years using healing crystals and many kinds of other beads she has collected throughout her travels worldwide.
In addition to making jewelry, Vena facilitates body adornment workshops where participants learn about the power of setting intentions and the use of healing crystals. She is an avid gardener and has shared her message of healing through "playing in the dirt" on a TEDx stage. Vena also encourages others to explore ways in which gardening can heal us through her series of journals, Grow Your Garden. This soon-to-be released series is comprised of journals that include affirmations for each season of the year and invite us to nurture, fertilize and grow not only a physical garden, but also our internal gardens.
Vena loves to travel and share her love of travel with others and is the curator of The Grown Ass Mama Retreat™. These healing experiences are for women who want to explore the world and experience healing modalities while being immersed in the beauty of nature.