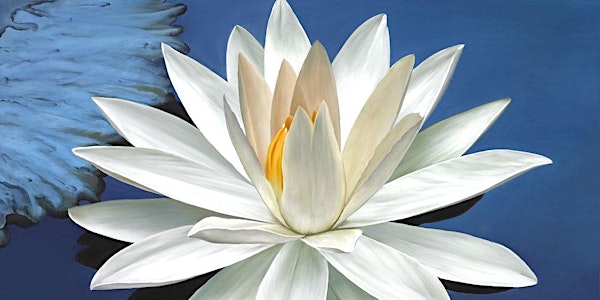 Healing the Shadow & Our Disowned Selves -Michael Milner & Suzanne Champlin
When and where
Location
Anywhere Online 300 Feather Tree Drive Clearwater, 33765
Refund Policy
Contact the organizer to request a refund.
Description
NEW, CUTTING EDGE, LIFE-CHANGING PROCESS
Take a Leap Into the Light!
Reclaim & Reintegrate Your God-Self!
Anytime Onlin
NOTE: As soon as you register, you will receive the online link to join us and instructions for participants. This will appear on the registration confirmation webpage and in a confirmation emaiil from Eventbrite. This is also the link you will use, if you are viewing the recording again or participating at a later time.
HEALING THE SHADOW
& OUR DISOWNED SELVES
The Next Step to Freedom!
Facilitated By
Michael Milner & Suzanne Champlin
Spiritual Teachers & Counselors
Interfaith Ministers
WHAT IS THE SHADOW?
"Shadow" = any part of ourselves, positive or negative, that we unconsciously repress or deny.
We avoid our shadow selves by projecting onto others what we reject about ourselves, both positive and negative. "You are wonderful… not me." "You are annoying… not me."

"You are Awakened and God-Realized... not me."
By doing this we disown and disassociate from our rejected selves.
Thus we push these selves into the unconscious from where they continue to exert a profound influence on our thoughts, feelings and behavior, without our awareness or consent.
Have you ever felt like something just "came over you"? An alter ego that just seemed to take over, leaving you thinking to yourself, why the heck did I do that? Or you might be thinking to yourself, "that wasn't me" or "how could I have done that!?" Welcome to your dark side.
Or, have you wondered why, even after you have faced, fully experienced and transcended your resistance to something and your emotional charges, they continue to reappear in your life over and over?
It's the disowned shadow personalities hiding in the unconscious (in Sanskrit called "vasanas", which means personalities or karmic tendencies). They are the culprits who continue to generate and regenerate these charges and programs, again and again.
If we face a charge, or see an unconscious program that is sabotaging our lives, but we do not embrace and reintegrate the shadow that is involved in generating it, the charge and related problems just repeat over and over. We need to bring this cycle to an end. In this course, you will receive the clarity, the tools and the first-hand experience to do exactly that.
On the flip side, as we cease our projections and befriend our shadows, the Unconscious can become a source of great creativity, intuitive insight, unexpected genius and spontaneous egoless action without the obstacle of forethought and self-consciousness. This is especially true as we re-own and re-integrate our positive shadows, especially our projected God-selves. Learn how. Join us May 15 (or anytime online).
CHARGES, HURTS AND SUFFERING
One of the greatest obstacle to wholeness, awakening and the flowering of the heart is all the hurt we carry inside.
This course will take the necessary work with our emotional charges and the disowned parts of our self to the next level, to real integration and freedom.
This course will also take the healing of relationships to a new level. The healing of our relationships is necessary for the flowering of our hearts and the dissolving of boundaries necessary for unity, oneness or non-dual awareness.
Many of us have learned to experience the charges, the pain and suffering triggered for us in a certain relationship. When we fully experience the hurt, forgiveness happens and that relationship is healed. But all too soon, similar charges and suffering are being triggered in another relationship, and the cycle goes on and on. We need to go deeper. The real issue we need to address is that we are projecting our shadows on other people instead of owning that these shadows are actually parts of ourselves which we have rejected and disowned, parts we must re-own and re-integrate.
TRANSCENDING THE SELF (Working with our Vasanas)
An unfulfilled, broken and fragmented self is not in the right state for full, healthy transcendence. It needs to be made whole. In this process we will learn how to work directly with our fragmented selves (vasanas, personalities) to bring wholeness, transcendence and integration.
RECLAIMING & REINTEGRATING THE PROJECTED GOD-SELF

It's important to note that the aspect of ourselves we reject and project could be positive or negative.We can also disown higher aspects of ourselves. "You are Enlightened, God-Realized, Saintly, All-Wise, All-Powerful, but not me." It is high time to reclaim and reintegrate your God-Self!
Time:
Anytime Online via Video Recording
All participants will receive the link to the recording, so you can
take the course anytime that is convenient for you
and watch it as many times as you wish, at no additional cost.
Location: Anywhere Online via LIVE Webcast
Cost: Online
$49
(plus a $2.22 Eventbrite fee to register online)