About this Event
Obtaining deep and refreshing sleep and dreams has become a challenge for too many of us. The basic point is we just don't get sleep. Our well-being is not just a matter of our waking life.
Join VeraVia and renowned sleep and dream expert, Dr. Rubin Naiman, for a truly comprehensive and transformative program to heal insomnia.
Healing Sleep and Dreams retreat offers a novel, integrative body, mind, and spirit approach to understanding and healing insomnia.
Utilizing sleep science, natural remedies, cognitive psychology as well as spiritual techniques, this retreat addresses:
Practical strategies for falling and staying asleep
Dependence on sleeping pills and substances
Ways to manage daytime sleepiness and fatigue
The impact of sleep on mood, anxiety, depression
The critical role of dreams in healthy sleep
Tap into your inherent ability to sleep through artistic presentations, engaging discussion and exercises and leave with a personalized sleep program.
Retreat Details:
Event Date: October 4-6th (Friday - Sunday), 2019
Cost: $2,200 per person (single room) ; $2,100 per person (shared double room) (Includes all taxes and fees)
What's Included: Reservations include 5-Star luxury room accommodations for 2 Nights; Healthy organic breakfast for 2 Days (customized to your dietary restrictions); Welcome pack including VeraVia tote bag, journal and water bottle; Daily drinks and refreshments; All workshops and presentations; and full use of Park Hyatt Aviara Resort amenities.
Location: VeraVia is located within the Park Hyatt Aviara Resort, Golf Club & Spa at 7100 Aviara Resort Drive, Carlsbad, CA 92011
Capacity: Attendance is limited to 20 people max.
RSVP/Booking: Reservations can be made directly on Eventbrite (note: additional fees will be added to final purchase price). Alternatively reservations and payment can be made by calling VeraVia at 1-800-527-1936 to pay by credit card. Deadline for booking your reservation is September 25th, 2019. Payment is due in full at time of booking.
For any questions call VeraVia at 1-800-527-1936 or email Info@veraviafit.com.
Retreat Agenda:
(Note: Exact times are subject to change)
Friday, October 4th
6:30 - 7:00 p.m. Retreat Check-in
7:00 - 9:00 p.m. Evening Session with Dr. Rubin
Saturday, October 5th
8:30 - 9:30 a.m. Breakfast Dream Circle with Dr. Rubin (breakfast included)
9:30 - 12:15 p.m. Morning session with Dr. Rubin
12:15 - 1:30 p.m. Lunch break (lunch not included)
1:30 - 2:30 p.m. Understanding Your Sleep Through Functional Medicine with Dr. Derek Lawrence, N.D.
2:30 - 3:00 p.m. Nidra Nap Practice with Dr. Rubin
3:00 - 5:30 p.m. Afternoon session with Dr. Rubin
5:30 - 8:00 p.m. Dinner / Free time (dinner not included)
8:00 - 8:45 p.m. Guided Meditation with Sound Bowls with Holly Richelle
Sunday, October 6th
8:30 - 9:30 a.m. Breakfast Dream Circle with Dr. Rubin (breakfast included)
9:30 - 12:00 p.m. Morning session with Dr. Rubin & Departure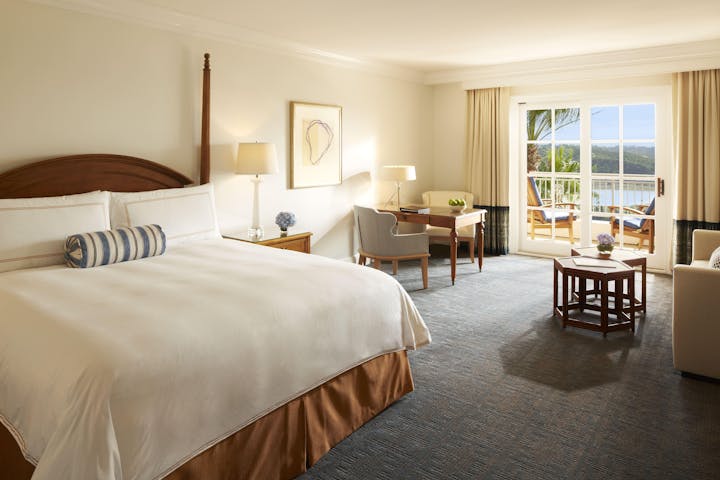 Rubin Naiman, PhD is a psychologist, sleep specialist and clinical assistant professor of medicine at the University of Arizona's Andrew Weil Center for Integrative Medicine. He has spearheaded the development of integrative approaches to sleep and is recognized globally for his innovative approaches. Dr. Naiman has worked with diverse clientele including Fortune 500 CEOs, professional athletes, statesmen and entertainers. He is the author of several groundbreaking works on sleep and has been featured in Time Magazine, WebMD, NPR, Dr Oz, The NY Times, HuffPost, Yoga Journal, The NY Academy of Sciences & more. His work has been described as "life changing!" https://drnaiman.com/
VeraVia is the most comprehensive all-inclusive program for individuals looking to create lifelong health and well-being. Located within the "Forbes 5-Star" Park Hyatt Aviara Resort & Spa in Carlsbad (Northern San Diego), VeraVia is a luxury integrative health and wellness retreat with a holistic Body-Mind approach. Invest in your long-term health with our innovative programs to create lasting behavior and lifestyle change. https://veraviafit.com/