Healing Prayer Requests - Friday, January 18, 2019

Friday, January 18, 2019 from 12:00 PM to 12:00 PM (MST)
Event Details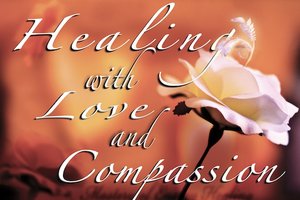 Alex has helped people heal of cancer, heart disease, migraines, depression, grief and much more...
As seen on ABC, CBS, and Fox News, Phoenix
"Healing Prayer Requests"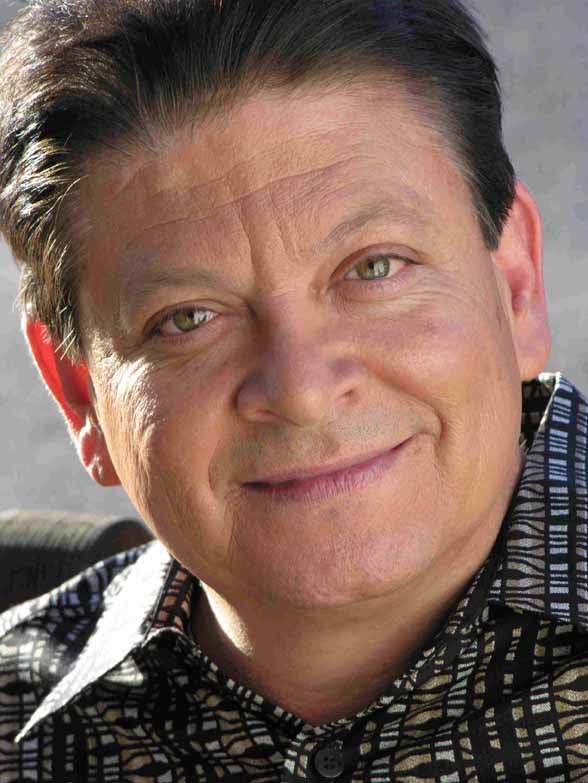 Meet Alex Hermosillo
Alex Hermosillo was born with the natural gift to help people with their pain with a touch of his hand.  In 1997, he was given a second gift through a near-death experience where he gained great wisdom and returned from his extraordinary journey with his healing abilities and intuitive senses greatly amplified.  Today, he is here for a sole purpose:  To serve as a conduit for light, love and healing, and to awaken the healing energies in those who seek a better way of life.  
Watch a Fox News interview with Alex
(5 minutes): http://youtu.be/WTfikf50Z_U
About Healing Prayer Requests
Alex offers Healing Prayer Requests for anyone who wants healing in his or her life.  Due to the large number of requests for private healing sessions, as well as lengthy waiting time to obtain an appointment with Alex, he offers Healing Prayers at a distance.  This service is for anyone who is wanting spiritual, physical, emotional or mental healing.  Individuals may request healing for themselves or a loved one or animal companion for a nominal fee of $25 per request.  Alex sends healing prayers and energies to the recipient(s) the week they scheduled it for, typically on Fridays.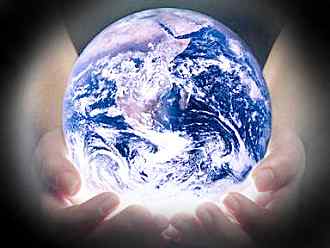 How Healing Prayers Works
In the past ten years, Alex has performed over 7,000 private healing sessions.  By the request of individuals for themselves or their loved ones, nearly one-third of these sessions have been long distance through a name or photo.  Positive results from Alex's distant healing sessions are as frequent as his in-person and telephone sessions.  Distant healing is possible because we are all interconnected by one all-encompassing life force energy.  For Alex, the recipient's full name is their unique 'signature' or 'frequency' that enables him to send Light, Love and Healing energies directly to them.  Many have benefitted from this service.  Scroll down to read a few of their healing stories.
Alex's Clients Report Benefits
Physical ailments due to cancer, heart disease, fibromyalgia, tumors, migraine headaches, irritable bowel syndrom, back pain and many more have been relieved or dissipated, as well as Emotional and Mental challenges including depression, grief, anger, addictions, low self-esteem, fears, unworthiness, negative thought patterns, anxiety and abuse.  Healing at a distance is as powerful as in person.  The healing energy does not discriminate one's age, heritage, nationality, sexual orientation, religious or philosophical beliefs.  The source of the healing energies comes from Light and our true essence, which is Love.  And with love, all things are possible!
How to Schedule a Healing Prayer Request
If you or a loved one are wanting spiritual, physical, mental or emotional healing and want to schedule a Healing Prayer Request, please scroll to the top of this page and click the green-colored "Register" button.  You will be taken to the next page where you can fill out some details.  Required information you will be asked for are: the first & last name and email address of the "Buyer" (that's you).  Below "Other Info" (is the Recipient to receive healing prayer whether it is you or another individual/animal companion), please provide his or her first and last name, city, state and country where they currently reside (home, hospital, etc.), and a brief description of the symptoms or situation requesting healing.  (Photo is not required for this service.)  The indivudal who is requesting the healing prayers is asked to read and agree to our Terms of Service.  Payment can be done via Pay Pal or credit card (simply follow the prompts), and it is non-refundable.  As mentioned above, Alex sends healing prayers and energies to every recipient the week they scheduled it for, typically on Fridays.
Alex reminds his clients and students that healing is between the individual and God, that we are ALL children of God, and You are loved very much!
Sending you and your loved ones Light, Love and Healing Energies!
In service,
THE SUPPORT STAFF
on behalf of Alex Hermosillo
Mastery of Energy Healing 
*Information provided is held with respect and complete confidentiality.
**This service is available via online registration and payment only.
***At this time, it is possible to request healing prayer for only one person at a time through this system. If you want to request healing prayers for multiple individuals, you will need to go through the same process for each recipient.
---
What People are Saying
"In November, 2008, my dad was unexpectedly diagnosed with a blockage in his heart. A team of expert doctors did a stress test on my dad, which he failed showing two areas of his heart were blocked. He needed to have an angiogram and open-heart surgery immediately. The family and myself were frantic and feared the worst. Alex Hermosillo came to my mind because he had healed both my mother and myself before. I telephoned the Mastery of Energy Healing center in Phoenix, AZ, and after I emailed dad's picture, Alex took it and sent him healing prayers and energies. The next day when dad was in surgery the heart specialists discovered, mysteriously, that nothing was wrong with his heart. The doctors were in disbelief as were we. Without explanation for how or why, everyone agreed it was nothing short of a miracle! I know that the blockages disappeared because of the healing energies that Alex Hermosillo sent, as well as by the grace of God and all the angels dad has!"  ~Randy B. - Chicago, IL
2/19/15:  "Dear Alex, I'm desparate for help and I hope to be able to meet you one day for relief.  I have dark depression, PTSD and no family.  I try to eat better, force myself to walk and the suicidal thoughts are awful.   Is there anything you can suggest for someone like me going through this until I can afford to do a healing session?  I have been on Social Security Disability unemployed due to this for many years.  I'm a 43 year-old female in Reno, NV, and I'm scared.  I do not want to have my life end because of this struggle.  I'm in constant fear of being homeless and no help.  Thank you for your time."  ~Audry
2/26/15:  "Blessings Audry, Thank you for your heartfelt email.  I gave your healing request to Alex, and he sent you healing energies yesterday 2/25/15 so that you may move forward in your life with peace, love and grace.  This is a service he provided to you with love from his heart."  ~The Support Staff, MEH
2/26/15:  "Thank you for this message!  Please tell Alex THANK YOU from the bottom of my heart!  This is so very interesting because both yesterday and today, I felt an unexplained feeling of calmness, and I noticed back pain that I have suffered with for years seems to have left me!  I had no idea if I had done something differently, ate differently or what.  Then today, you emailed me.  I KNOW IT WAS ALEX NOW!!!  I understand how busy he must be, so I'm so grateful for your time and his time.  Thank you so very much!"  Love, ~Audry
---
A Message from Alex
"In the summer of 1996, while visiting a small Mexican border town for business, the gift of healing was awakened within me as a woman handed her six-month only dying baby girl to me and she spontaneiously healed.  Soon after, I had a near-death experience in a hospital emergency room, where a second gift was given to me.  I learned there is no such thing as death--only a new beginning.
Along my journey, I have been blessed to assist people in healing their migraine headaches, backaches, cancer, heart disease, tumors, depression and more.  During their healing sessions and in my classes and in my classes, many of them and I have seen, heard and/or felt the presence of angels and other heavenly beings, bringing the awareness to us all that we are never alone.
Many call me a healer.  I think of myself as a man like any other who has chosen to be in service to others, to share with you the gifts that were given to me, the gifts of Light, Love and Healing."
~Alex Hermosillo 
---
**Anyone can actively participate in releasing non-nurturing energies for their health and well-being.  This process can complement any and all methods they are currently doing to have a happy, healthy, and balanced life.  
Please note that Alex J. Hermosillo is not a licensed doctor.  It is recommended that individuals retain a primary care physician.  Mastery of Energy Healing (M.E.H.) is not a substitute, nor is it intended to replace licensed professional medical care.  M.E.H. is not intended as diagnosis, prescription, treatment or cure for any condition, disease, disorder or injury, physical, emotional or mental.  
Organizer
Alex Hermosillo is an internationally known healer, author and spiritual teacher who was born with the natural gift of healing.  In 1997, he journeyed to Heaven through a near-death experience where he gained great wisdom.  With the gifts given to Alex, along with his experiences of healing, research and dedication, he developed a simple, fast and effective energy healing technique that anyone can do for themselves and others called, Mastery of Energy Healing.  He has helped people heal from heart disease, cancer, tumors, migraine headaches, depression, grief and much more.  He touches the lives of thousands who seek healing through his private sessions, lectures and classes.  Alex is a messenger from Heaven bringing peace, wisdom and healing to all who seek it.  

Alex is the founder of Mastery of Energy Healing, a healing center located in Phoenix, Arizona, and he has been performing energy healing services for more than ten years.  In addition to offering his services from his hometown, Alex travels speaking and teaching nationwide at medical colleges, conferences, bookstores, churches and related facilities including The Cancer Treatment Centers of America, the International Association for Near-Death Studies, the Lake Erie College of Osteopathic Medicine, Southern Arizona Veterans Health Center and the Southwest college for Naturopathic Medicine.  He has been featured on ABC, CBS and FOX News, Phoenix.

Visit masteryofenergyhealing.com for more information about Alex and his life work.
Facebook:
facebook.com/masteryofenergyhealing 
You Tube:
youtube.com/user/LightLoveHealing  
Phone: (480) 345-9972