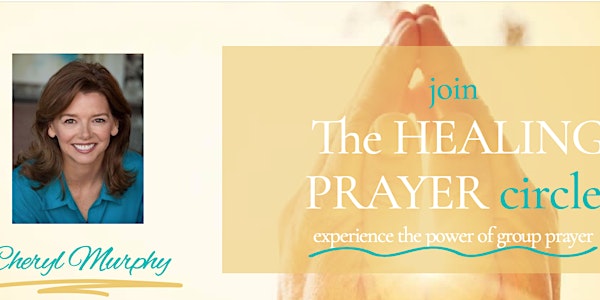 Healing Prayer (and Meditation) Circle - Weekly - Sunday Evenings
The Healing Prayer (and Meditation) Circle is an Online Community for Healing, Hope and Transformation
About this event
I invite you to join me for my weekly FREE online community Healing Prayer Circle.
This online community gathering will take place every Sunday.
Please sign up to receive emails about specific dates:
https://www.psychicmediumcherylmurphy.com/join-the-monthly-healing-prayer-circle-with-cheryl-murphy/
Healing Prayer Circle USA Times:
6:00pm PST
7:00pm MST
8:00pm CST
9:00pm EST.
This is an opportunity for you to experience a group energy healing and energy refueling from Divine source.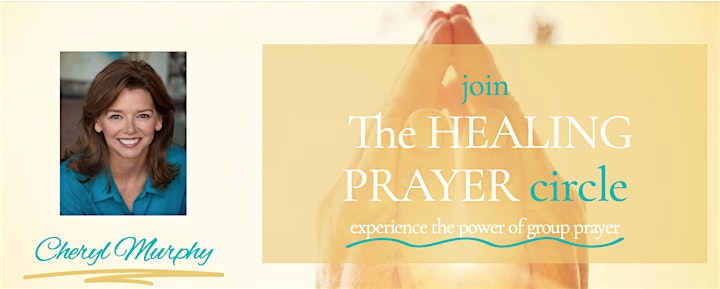 CHERYL MURPHY-
Cheryl Murphy is an accomplished medium and psychic.
She offers private and group readings by Phone, Zoom and In-Person.
Cheryl practices animal communication, authors articles on spirituality, and teaches intuitive development to students worldwide.
She is the founder of The Healing Prayer Circle, a FREE online community of hope, healing and transformation.
Sign up for Cheryl's newsletter and receive her 5 Top Tools for Igniting Your Psychic and Mediumistic Abilities.
www.MediumCheryl.com
cheryl@mediumcheryl.com
https://www.facebook.com/MediumCheryl
IG: @MediumCheryl