Description
"THE HEALING POWER OF THE ROAD online course taught me a powerful and accessible holistic process that combines self-awareness, communication, meditation, and movement to help me heal and grow as an individual. I am grateful to have learned this process which will continue to add to my personal development for the rest of my life."
- Dave C., Graduate of the Online Intensive and multiple solo travel journeys
HEALING POWER OF THE ROAD - A Weeklong Online Seminar

Hi. My name is Michael Jason Sherman. I am a professional coach, workshop leader and corporate wellness communications trainer, and have been so for more than a decade helping on both coasts and beyond.
I am also the author of a book called, THE ZEN OF SOLO TRAVEL: A JOURNEY FROM ANXIETY TO ENLIGHTENMENT. It's a story about my transformatinal journey to Japan, and it led me to begin teaching people how to design intentional, healing solo travel journeys as a way to heal and bring forth change in their lives.
I've worked with smart, successful people from all parts of the world, teaching them how to access a kind of cinematic, almost dream-like experience, that a transformational solo travel can be. The road is like medicine, a mind-body vortex of new energy that moves through you when you visualize leaving everything behind and then actually take to the road and go somewhere to be with yourself in a new world.
This weeklong course supportively escorts you into your own "movie," with the purpose of personal healing and empowerment of yourself. It teaches you to design a real personal experience that brings you back to your authenticity and your light, and it does so with intelligence, inspiration and heart. It is a week of intensive learning focused on making a real impact for you in your life and work. .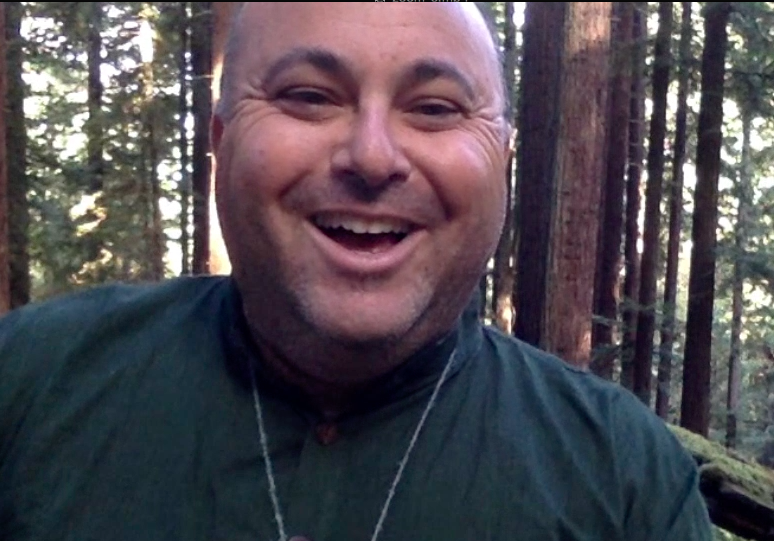 "When I was on my solo journey, I found myself on the Staten Island Ferry staring at the Statue of Liberty. And I remember telling myself, 'This is your mirror. This is what you represent."
- Chanie T. , Has studied solo travel with Michael for more than one year.
By the end of one week, you will be ready to take a transformational solo journey that works for you in your life.
Some people take a short drive. Some catch a long flight. Some use the class as prep for a future journey that will take them to another part of the world and therefore, another part of their lives. Each time, everyone returns refreshed, rebooted and re-aligned.
The road has a way of doing the heavy lifting for you. It works on a physical level, but it also works on a soul level.
Whatever your experience, the being alone in another part of the world --- having set forward with intention on some kind of personal quest or spiritual inquiry about one's life --- can be a kind of mind-body medicine. The experience releases negative emotional energy, brings you into the moment, takes your breath away, and hits you with clarity and light in ways that are only meant for you. These teachings will help you find knowing about real-life challenges, such as ending a relationship or making an imporant career decision.
Most of all, the road brings you a feeling of mystery and freshness that stirs the soul and returns new energy to you, almost immediately. The feeling of "leaving" and heading out somewhere new by yourself will release emotional blocks and lead to a sudden awakening. Perhaps this is bliss, perhaps this is sorrow - but what you have is yourself, your authentic self, with you and the road, alone together.
This is a class I teach every 3 months, because I've learned that taking another solo journey every season refreshes our mind, body and soul for the next level to come in our lives. So please consider trying the HEALING POWER OF THE ROAD Online Workshop if this is your first time.
Or take it again and connect to the mystery that is waiting for you out there once more.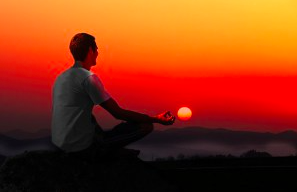 THE HEALING POWER OF THE ROAD Online Intensive works like this:
The course is a combination of interactive webinars with structured, interactive content focused on inspiring you and teaching you the nuts and bolts of making the most out of your solo for your life. (We use Zoom as the video conference "room" for the webinars). There are also individualized written coaching assignments and, yes, an optional journey to be taken by you by the end of the week.
By the following Sunday, hopefully most of the class will have taken some action, and then returned for a "Graduation Class" webinar to celebrate our learnings and successful journeys.
The workshops often include new students, returning students, and long term learners who continue to take more solos as a regular part of their lifestyle, who come back because they want to help others through the power of their testimonial. Which makes it an awesome week of learning for all of us.
* * * *
BASIC PROGRAM SCHEDULE:

Note - each webinar is scheduled for an hour, but may last longer depending on Q & A.
Sunday 9pm EST - Introductory Webinar
Monday - Send in E-Coaching Assignments for review
Tuesday, Wednesday, Thursday @ 9pm EST Webinars - Healing Processes and Solo Travel Design
Friday - Send in E-Coaching Assignments for review
Weekend - (Optional) Go on your Solo Travel Journey
Second Sunday @ 9pm EST Webinar - Celebration and Reflection on Learning and Solo Travel Experiences
Every webinar is recorded, so you can move through this online intensive on your own time, or use the material later on to perhaps plan a longer, more powerful solo travel that you will want to take down the road.
"It's hard for me to put into words what it's like to take a Solo Travel Journey with Michael Sherman's guidance and teaching. It's like flying. I reclaimed my life --- my authentic life. This is a legit, for-real, life changing program."
- Virginia, Completed 3 Journeys using the SOLO TRAVEL AWAKENING coaching program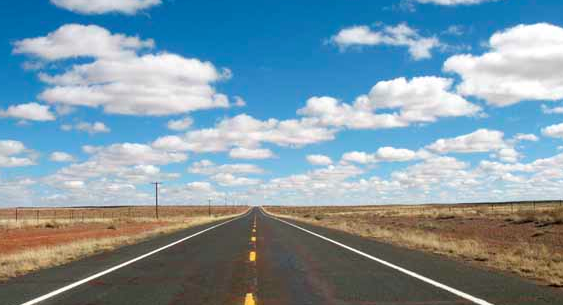 "Working with Michael has allowed me to enjoy my healing journey with much more clarity, ease and authenticity. His compassionate presence has allowed me to trust his process and precise insihgts. Through solo travel, mirroring communication practice and self-dialogue, Michael has allowed me to open up to and own my deepest truths. He is a gifted teacher and a masterful guide."
- Chad C. - 4th Degree Aikido Black Belt and Yoga Teacher - Completed 4 Solo Journeys with this system



What makes this online course unique?
What we are trying to do here is provide a context for people to take healing into their own hands. The road is a world of mystery, and we want you to use that mystery to unlock your own emotional healing from within.
This is a system of designing a creative period of reflective time to integrate yourself into your next level on an emotional level, while you are out there alone in another part of the wolrd. You will come to see that there is a healing power that comes from being alone, on the road. The system will give you access to learnings that are only meant for you, because this is the way of the road.
By learning how to create and go on your own "solo," the one you are meant to go on, you will discover lessons about yourself only you are meant to know.
"After taking a one-day Solo Travel Journey, I can honestly say that this work feels like a miracle. If only everyone knew this, it would become the new normal."
- Maria L., Graduate of the Solo Travel coaching program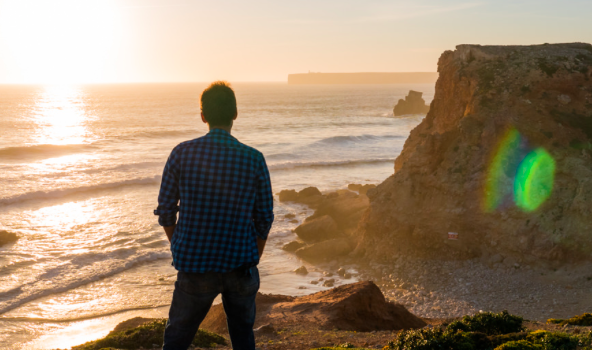 Who is THE HEALING POWER OF THE ROAD Online Intensive for?
It is not for everyone....
If you recognize yourself in any of the following, then you will find value in this material:
** You have a personal connection to nature and spirituality, or you are a beginning a journey of seeking.
** You have had some success in your life already, whether in career, finances, education or personal healing.
** You are needing clarity about a personal dilemma or an important and necessary decision in life or career.
** You know there is more to you and your life and you have not been able to allow it fully to this point.
** You have a hunger for adventure or a need to silence technology, media or current news for a while.
** You have a desire to break out of a chronic situation or pattern that is keeping you blocked.
** You are essentially stable and healthy in mind and body, although there is something you need to move through.
** You love travel and you want to experience it on a new level of personal fulfillment.
** You love learning about the psychology, spirituality, relationships, emotional healing and the human spirit.
** You seek a kind of cutting edge of yourself, perhaps a connection with beauty, brilliance, aliveness and awe.
** You read! As in books..... (see below how to get mine. It's a great read)
"Solo Travel is amazing. It created a clarity for myself in my life that can't be shaken and it propelled me forward like light speed. I can see doing Solo Travel trips with intention every few months to really create an amazing life. I highly recommend this program."
– Brenda, Graduate of the solo travel coaching program
Can you imagine feeling a sense of satisfaction of this work? Can you begin to imagine how a focused, intentional 'solo' can really help you in your life?
This is what I want for you.
To experience a connection to healing energy that comes when we leave it all behind and get lost for a little while.
If you feel that desire from within, then I invite you to join us for a week of the HEALING POWER OF THE ROAD.
That's all I got. The rest is up to you.
But thanks for reading.
And always remember to keep it moving....
More resources for you below, including how to get my book.
Much love and peace,
Michael Jason Sherman, MA
Coach / Workshop Leader and Author of The Zen of Solo Travel: A Journey from Anxiety to Enlightenment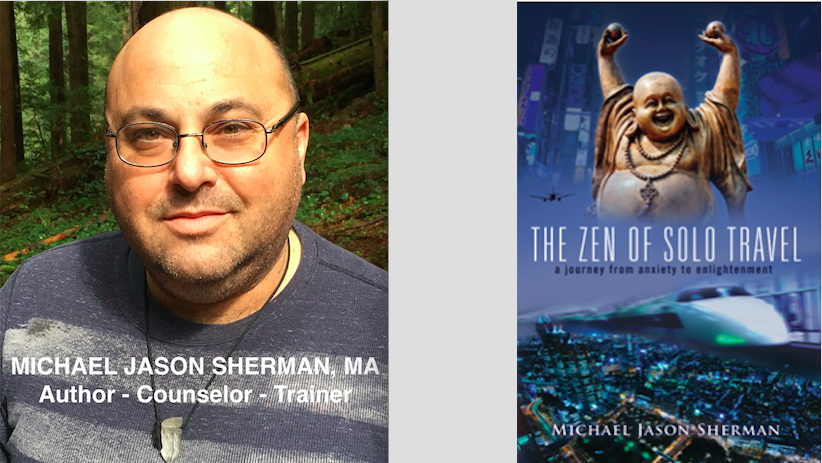 "In the very first moment I spoke with Michael, I was able to sense his deep compassion and wisdom. He provided a safe environment for me to transition through a difficult time. I took a powerful trip. I learned a lot being by myself. Now I am about to embark on a 3 month Solo Journey around the world. I feel thrilled and nervous and happy all wrapped up into one."
– Diane S., Coaching Client who completed this 3 month round world solo journey in 2013.
* * *
HEALING POWER OF THE ROAD --- A Weeklong Online Workshop

February 2020
First class begins Sunday, February 9th 2020 at 9pm EST / 6 PM PST
All classes begin the same time. Class Recordings emailed to you.
If you have any questions about any of this, please shoot me an email here - Contact@MichaelJasonSherman.com.
If you want to learn more about my work, including about private coaching or about my "Power of Mirroring" transformational communication programs for personal development or corporate wellness training, check out my website: www.MichaelJasonSherman.com. (You can sign up for my email list there).
And my book can be found at www.TheZenofSoloTravel.com.
Get email updates from me here - click GET UPDATES.
Thanks so much for reading and feel free to keep the message of this work moving.
Peace and blessings to you.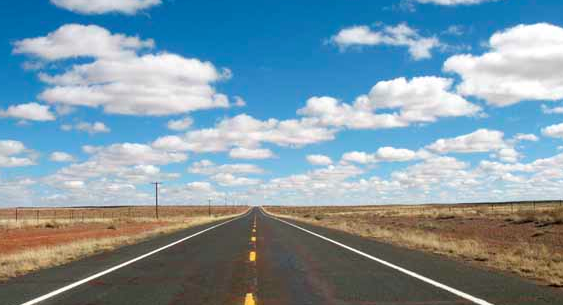 Date and Time
Refund Policy