Actions and Detail Panel
Healing Music for the Soul Concert by Enrique Pedroza
Sun, May 14, 2017, 7:00 PM – 8:00 PM PDT
Description
Healing Music for the Soul by Enrique Pedroza
"Vibrational Experience and Sound Massage
Frequency + Intention = Healing
Please watch video recording of past concert at https://youtu.be/kQrqXhfh6Gw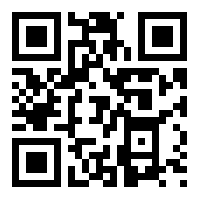 During the concert, you may experience instruments such as a Gong, Mayan Trumpet, Didgeridoo, Tibetan Singing Bowl OM Tuning Forks and Shamanic Drum may played over or near your body while layed down. Let us know if you prefer not, we respect your decision :-)
We will experience amazing healing sounds from beautiful musical instruments of different traditions as usual, and Gongs to balance Chakras and the 5 Elements of the traditional Chinese medicine.
Please bring an open heart, relax mind, yoga mat, pillow, eye mask, bottle of high frequency water. More water before (water is a good conductor of energy) and after (for detoxification).
Please spread the words to if you know anyone may benefits from. Thank you.
Sound healing is very powerful. Good for those have health challenges including physical, emotional, mental and spiritaul bodies. If you meet, talk to or touch many people and their bodies, this is one of the most powerful way to claim your own energy back and at the same time receive healing blessing from Above. All you need to do is to come earlier, check in, clearing the auric field and laid down for 60 minutes...... How does it get any better than that......
Watch past concert videos: http://www.yayoucandie.com/healing-music-for-the-soul
Second Sunday of each month, 7-8 pm at Shaolin Wellness Center at 860 Stewart Drive, Sunnyvale, CA 94085. Cross street: DeGuigne Drive. Behind buildings.
Ask Candie a question at 408-800-1322, email: YaYou.Candie@gmail.com, visit: www.YaYouCandie.com