Refund policy
Contact the organizer to request a refund.
Eventbrite's fee is nonrefundable.
HEALING MOMENTUM is a monthly workshop to help you move beyond emotional reactivity and create well-being and clarity in life and work.
About this event
If you're looking for an online learning experience that will help you move beyond emotional reactivity in life and work, you have found it.
HEALING MOMENTUM will help you think better, understand others on a deeper level, gain clarity about important issues in life and work, and show you how to move beyond negative reactive patterns. It's a monthly online class focused on connecting you to your own authentic resources of personal empowerment, depth of intuition and inner guidance, while helping you to create clarity and well-being for yourself and others in your life and in your environment at work.
HAPPENS LIVE EVERY 3rd MONDAY - Recordings Available!
THIS MONTH's TOPIC (MAY 2021) - Hearing Your Intuitive Guidance
Every month, each class will feature new topics, along with visual content, inspiring stories, guided visualization, techniques, tips and interactive processes, including focused listening with mirroring affirmations.
You can attend this online class live for free (donations requested, not required) or you can purchase the replay to watch anytime. You may re-attend each month and keep learning...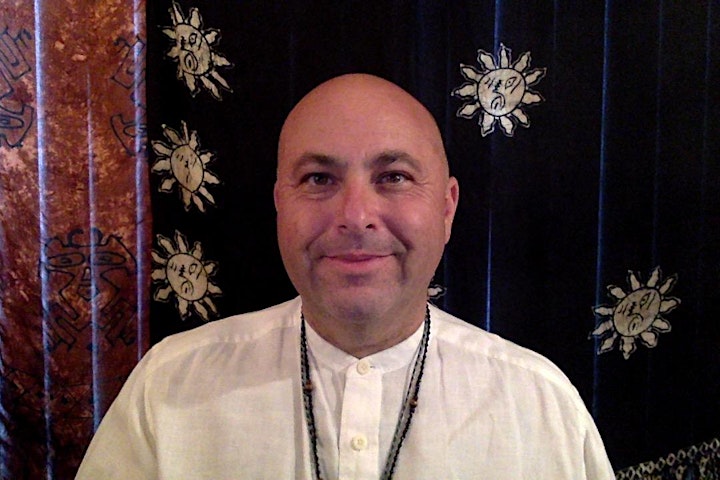 Hello . I'm Michael Jason Sherman. I'm an author, professional coach, and the creator of the HEALING MOMENTUM online class. I've been teaching workshops on transformational communication for more than a decade, both in the New York/New Jersey area and now in Humboldt County in northern California . Also, I wrote a book called, The Zen of Solo Travel: A Journey from Anxiety to Enlightenment.
I've gotten to work with leaders in a variety of fields - technology, medicine, the arts, media, finance, social services. My work is focused on creating profound positive energy for ourselves ---through how we think, communicate and understand what's really going on for ourselves. I wanted to create a class to give people an experience of transformative inner guidance that helps us heal and move through real change from the inside out.
This ongoing monthly class is a way to learn in an online community environment, with lots of soothing visuals and insightful ideas and stories. We engage in some interactive exercises, always focusing on new topics , giving you a chance to reflect, release and reboot your mind and body in a little more than an hour. .
I hope you consider joining us for one of our sessions, or purchasing the replay that you may get the learning you need in your own time.
"In the first minutes after speaking with Michael, I could here his compassion and wisdom. I knew I had the teacher I was seeking."  - Diane S., Entrepreneur, business owner, and co- founder of an international charity in Uganda
-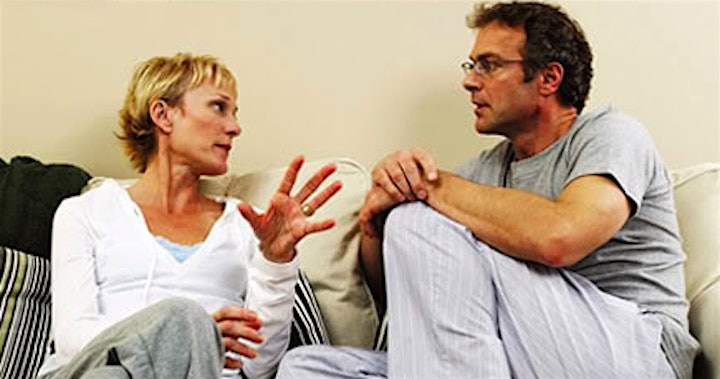 Moving beyond Emotional reactivity requires practice. Our most challenging situations and the people that come with them call us to practice how we think, how we relate to others, the tone we are setting with ourselves for others, and the meaning we make out of small things as well as big things in life and work.
In these times, we need a practice. And we need the right practice.
Focused Listening is a transformational communication practice that can be observed, engaged in, and integrated as an empowered form of verbal processing. Using techniques such as mirroring and empowering affirmations, learning this interactive practice triggers an awakening of positive energy to those involved engaged in a dialogue and for those watching it happen. Focused Listening shows us how to send a message, how to receive a message, and how to hear our own intuitive leadership coming through us.
Pictured below : Michael teaching his live workshop - "The Power of Mirroring." Photo taken in 2020 at HPRC The Connection Wellness center in Eureka, California.
"Whenever things are not going well and I feel I am losing the ability to communicate with someone I remember to use the mirroring techniques I learned from Michael. He is a true healer."
- Lori S., Business owner and former coaching client.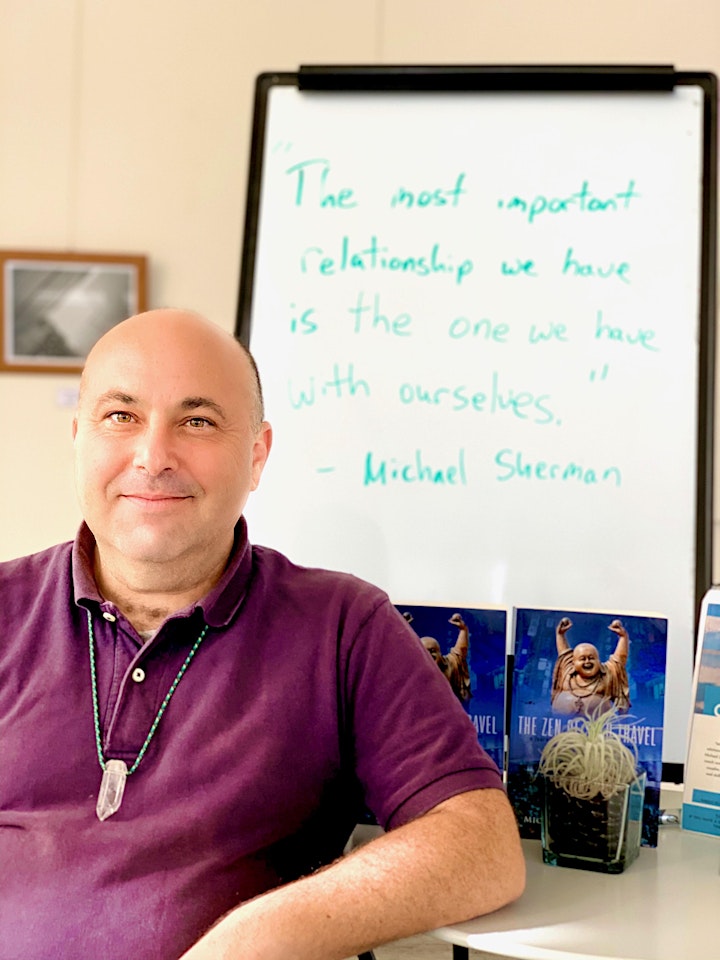 So if you're ready to learn to how to reduce emotional reactivity and experience greater emotional wellbeing in your life, your relationships and in your career, then sign up for HEALING MOMENTUM now...
HEALING MOMENTUM free online class works like this.
We have a new class on ZOOM every 3rd Monday of the month for an hour, starting at 9pm Eastern / 6pm Pacific. Once you register, the ZOOM link to enter will be emailed to you.
There are 2 options:
FREE REGISTRATION (Class only): You may attend the live zoom call for free. Donations are requested, but not required. Limited spaces is available to learn with us live.
LIVE ATTENDANCE PLUS VIDEO REPLAY: This inexpensive option allows you to attend live should you wish to, or watch a recording of the class at your convenience. You will receive an email in your inbox sometime the next day with a link to watch a replay of the class.
*
"Michael's methodology is brilliant and his workshops are outstanding."
- Hope Stanger, Holistic Health Consultant and Speaker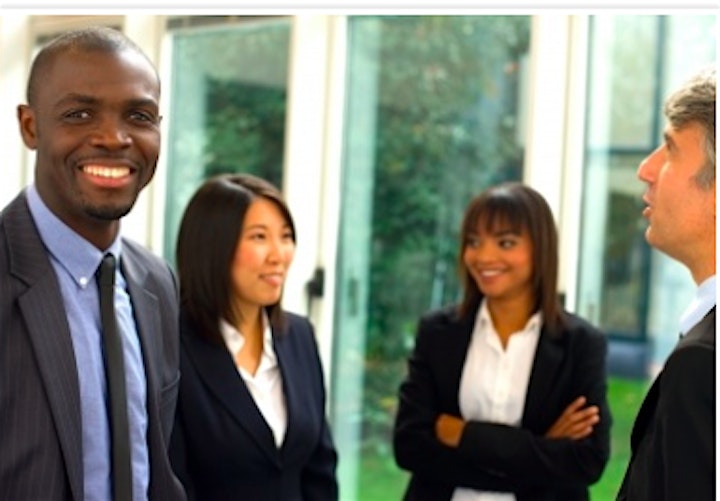 Read why this work may really help you in your life and work:
PERSONAL HEALING AND EMPOWERMENT perspective: You're wanting change in your outlook, change in your relationship, understanding about who you are below the emotional reactivity and chronic patterns. You want more of yourself and it might be hard to hear below the noise. This practice will work for you and be big.
"Michael gives us the space to be our real selves."
- Rebekah P., Workshop attendee and coaching client
CORPORATE WELLNESS perspective: You're coming to this work wondering if it can help you with the stress and anxiety of others that work for you and with you, and how to shift the energy of a culture, improve sales morale, decision making, hiring, or changes in leadership style, legacy, communication practices, customer relations, choosing our own best professional practices in this time, and so on.
"We  sought out Michael's services to help us find solutions to the kind of issues that an organization like ourselves normally face, including how to present ourselves to our staff as leaders who listen. He would be an asset to your leadership and staff."  
-  Marie Beauchemin and Karen Schragenheim / Executive Director and Assistant Director of A Starting Place non-profit preschool for children of all developmental leveles and abilities in Rockland County, New York.
HOLISTIC HEALERS, COACHES and PSYCHOTHERAPISTS: Mirroring can have an energetic healing effect . The macro message is always buried in the micro interactions. Mirroring practice reveals much to us about every client we work with.
"Working with Michael has allowed me to enjoy my healing journey with much more clarity, ease and authenticity. His compassionate presence has allowed me to trust his process and precise insights. He is a gifted teacher and a masterful guide."
- Chad C., yoga teacher and 4th degree black belt in Aikido, coaching graduate.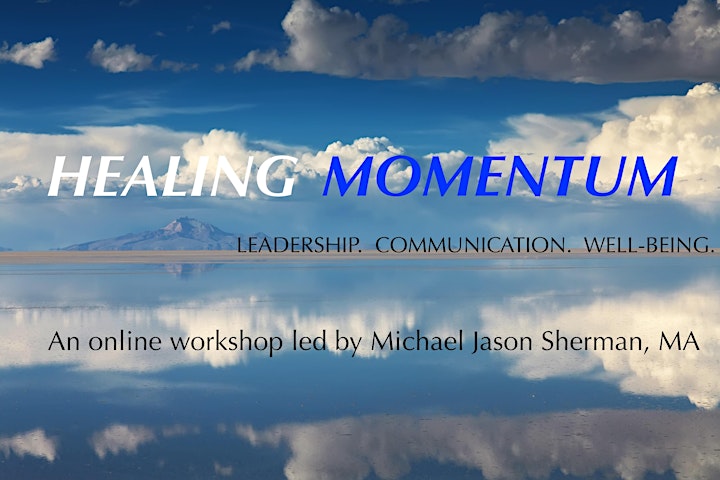 Thank you, friend. I appreciate you for taking the time to learn about the HEALING MOMENTUM free online class. Come back every month and learn with us about transformative communication skills, reducing emotional reactivity and connecting to your own inner guidance and intuitive leadership.
Thank you for reading. I am glad you were here and took a look at HEALING MOMENTUM.
Below my picture are some other Next Steps for you to continue staying connected to this empowering and inspiring transformative work.
Together we are powerful.
Peace and prosperity to you,
Michael Jason Sherman, MA
Author / Coach / Leadership Trainer