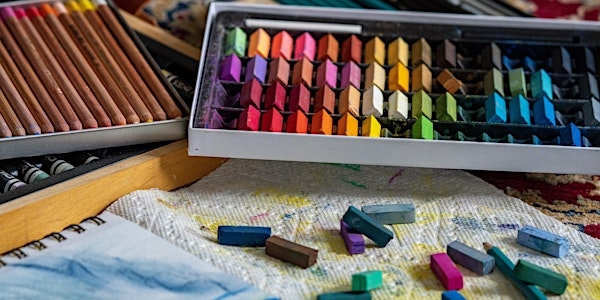 Healing H'Arts Workshops for Survivors of CSA with DID
Healing H'Arts Workshops: Littles' time-12/3, 1/7, 2/4, 3/4 - Teens' time-12/10, 1/14, 2/11, 3/11 Adults' time-12/17, 1/21, 2/18, 3/18.
About this event
Come have fun with your little ones!! 12/3, 1/7, 2/4, 3/4
Materials:
Any form of art your littles like. Such as crayons, coloring books, waterpaints, paper to draw on, playdough, etc. The list is endless!
A time for your littles to laugh and play with their own likes and creativeness. All ages are welcome to express themselves in a way they may never have had the opportunity to do before. NO pressure.
If they just want to come with a stuffie, or a special toy, to be around others like them, they are welcome to do so.
This is their time to have fun!
Let Your Teens Express Themselves!! 12/10, 1/14, 2/11, 3/11
Materials:
Any art form or writing of teens choosing. This may include a journal, drawing paper, water colors, oil paints, chaulk, markers, etc. Some may prefer writing paper, a favorite pen or pencil, colored pens or pencils etc. Some may like all.
Any form of expression is welcome!
This is a safe time designed for your teens to express their emotions and thoughts. This is their space to explore their world with others of understanding and no judgement.
A time for being just who they are!
A Time For You!! 12/17, 1/21, 2/18, 3/18
Materials:
Any type of art and/or writing/reading materials of your choice. This could include adult coloring books, gel pens, colored pens and pencils, drawing/writing paper, water paints, chaulk, books to read, puzzles, knitting or crocheting etc.
You choose what will allow you to relax, have fun, and be creative.
If unable to make an event you registered for, please cancel your registration or contact Beth at the email below to let her know so another survivor on the waiting list can attend.
Facilitators: Beth and Janwe
For questions send an email to the facilitators at healinghartsworkshops@gmail.com