Event Information
Location
Animals and Kids Rescue
North Fort Myers
Fort Myers, FL 33917
We all need to be rescued at some point in our lives, whether it's from our thoughts, our past, loss or brokenness, to experience healing.
About this event
Here we go again!
This will be the most exciting event you have ever attend. Why?
Those who purchase an 𝐈𝐍𝐓𝐄𝐑𝐀𝐂𝐓𝐈𝐕𝐄 ticket will get to learn the Relaxation Routine that will be performed on the horses at the rescue. This is the first piece in our equine massage sequence.
You will be supporting a local non-profit with an amazing mission
You will hear testimonies and stories and experience, first-hand, what this rescue is all about and why they need our support to continue
She'll Rise wants to meet women where they are and help them begin healing, overcoming and RisingUp to be fearlessly authentic and take up their space unapologetically. In order for this to happen, we need to come together and be in community with each other. Support, encouragement, and compassionate action are a necessity to break free and flourish. We have created a safe place to land for women to learn to embrace who's they are and who they are called to be, while showing them a relentless and unconditional love that we all need to know.
When I had the honor of speaking with Jackie, owner of Custom Stitches Embroidery & Printing, who is actively involved in this non-profit, God put it on my heart that this is where our October efforts needed to be focused. As a result, we have raised over $𝟐𝟎𝟎𝟎.𝟎𝟎 so far that has gone directly to this non-profit.
Since we believe, hole-heartedly, in what this non-profit stands for the how it aligns with what we do for women, it simply made sense to link arms again for another event.
This event will NOT compare to any other event you have attending. You will be so happy that you participated, loved on the horses, and provided financial support for the rescues.
WHO IS Animals and Kids:
Animals and Kids were founded by Jill Stickles and Kim Aquedo in 2017. Born out of a vision to help produce wholeness in the lives of the broken children and animals by bringing them together to heal in a safe place where they can experience the love of Christ and his mighty power of hope, love, and restoration. Our team believes in the importance of getting a child out of the house and into the wonderful outdoors, a miracle by the creator. God's presence all around in the abundance of nature brings about the freedom to "be," to run and play with the animals we share our lives with. A child is taught responsibility by teaching them hard work and dedication in all that they do. By walking by faith and not by sight, we believe we will be able to touch many children, families, and animals in need of a second chance.
Animals and Kids is a 501c3 non-profit animal rescue that provides equine and animal-assisted emotional and spiritual support to all those in need.
They also offer a PEER MENTORING PROGRAM: Our peer-mentoring program offers peer-to-peer support to survivors. A unique approach to confidence-building and empowerment surrounded by equine interaction. Each mentor has their own individualized story and meets the client where they are at on their healing journey. Life skills, coping skills, and lived experiences all a part of the interaction between mentor and survivor.
RISE stands for Restoring, Igniting, Strengthening and Empowering and our four journeys are Spiritual/ Mental/ Physical / Financial to help women become whole and walk in freedom. We want you to embrace your story and see how you can use it to impact the lives of others. Can you see how clear it was for us to partner?!
WHAT TO EXPECT:
Local businesses will be donating products and services for the event and tickets will be sold during the event to drop in for the items you hope to go home with! 100% of these proceeds will go directly to Animals and Kids.
50% of our total ticket sales for the event, after fees, will also be donated to Animals and Kids.
Vendor space will be available and 100% of the vendor fee will go to Animals and Kids.
Light drinks and snacks will be available, included in your ticket fee.
IN ADDITION:
The founder of She'll Rise, Melanie Wilson, who is a certified equine sports massage therapist will be teaching the attendees the Relaxation Routine. Each participate will be paired up with another sister and a horse, to go to work. This routine is simple and safe, so no horse experience is necessary. You will be providing unconditional love to these beautiful giants and bring a sense calm to both their minds and bodies. You will absolutely love this experience and so will the horses we touch.
WHAT YOU NEED TO KNOW:
A "Release and Hold Harmless" Agreement must be signed in order to participate
Bring cash or credit to purchase from the vendors
Invite your girlfriends to help us make a huge impact for Animals and Kids.
Prepare your heart to show up for the animals and kids that will be impacted by your giving and participation.
Wear comfortable clothing and close toes shoes. Jeans and boots, shorts and boots, joggers and sneakers... Whatever works for you that is comfortable and can get dirty!
We need you to make this event a huge success!
**Physical address will be provided a week ahead of time to those who have purchased a ticket for safety, security and privacy.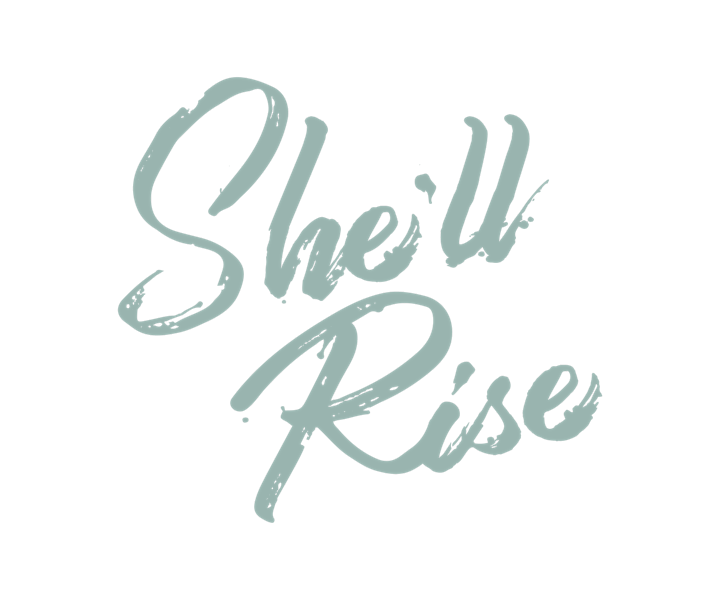 Date and time
Location
Animals and Kids Rescue
North Fort Myers
Fort Myers, FL 33917
Refund policy