Learn about the healing properties of Gemstones and create your own bracelet with Elena Michele
About this event
At Pittsburgh Psychotherapy Associates, we are always looking for new ways to provide our clients and community members with ways to improve their overall health and wellness. Join us as we team up with Elena Michele in her Gemstrong Bracelet-Making Class.
To help you understand the power of Gemstones, we want to share the following with you: Gemstones have healing properties that help to balance the body, mind, and spirit. They can also act as a channel for healing which can help positive and healing energy flow into the body, causing negative energy to be drawn out.
Gemstones have been used for healing for thousands of years which is a testament to their powerful ability to release mental, physical, and spiritual blockages. Our bodies and the healing gemstones both have energetic vibrations, which makes us naturally receptive to the vibrations of gemstones as they can align our own vibrations with theirs. Design and create your own healing bracelet with an array of different gemstones, healing properties and other decorative unique beads.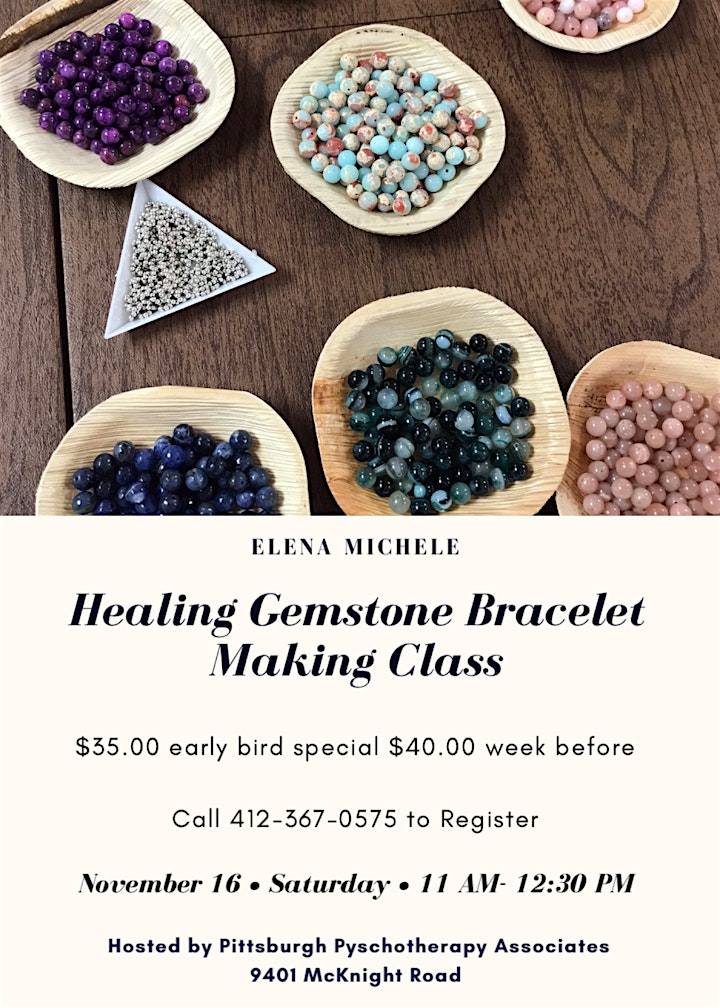 Organizer of Healing Gemstone Bracelet-Making Class