Description
The Heart of a Woman hosts conquering the mountains of the mind. Together we will touch the hem of His garment to receive forgiveness and healing for the heart of every woman.
Mark 11:23 "Truly I tell you, if anyone says to this mountain, 'Go throw yourself into the sea,' and does not doubt in their heart but believes that what they say will happen, it will be done for them. Therefore, I tell you, whatever you ask for in prayer, believe that you have received it, and it will be yours. "
The Heart of a Woman is excited to welcome Thea Loughery and Sarah Compton to Alaska. Thea and Sarah are passionate lovers of Jesus. They joyfully follow the Holy Spirit, Who is the Wonderful Counselor, as He reveals heart issues and removes hindrances in believers' hearts to loving well; thus, He enables His people to love wholeheartedly and live life fully in relationship with God and others
Thea and Sarah are both former staff prayer ministers, trainers and teachers at Elijah House Ministries. Their commission is to bring healing and reconciliation to the hearts of God's people and to reconcile them to Him and one another through the transforming power of His death and resurrection. Thea and Sarah use Biblical principles as they partner with the Holy Spirit to bring deep healing in the heart through confession, forgiveness and repentance.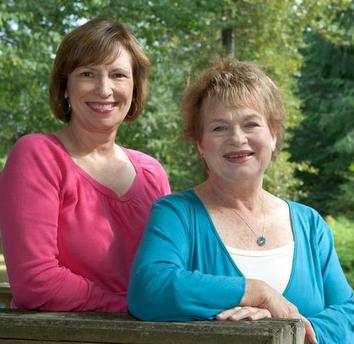 http://www.transformedheartsministries.org/index.htm
Schedule of Events:
Saturday April 6, 2019
10:15-11:30 Session 1: Preparing the Army in the Spirit and Power of Elijah, offense.
11:30-12:30 Session 2: Who do you think you are?!
12:30-1:30 Lunch Catered by Tacos Cancun
1:30- 2:30 Session 3: The Shepherd's rescue from stuck places.
Short break
2:45 - 3:45 Session 4: What happens when good things don't happen.
3:45 - 5:00 Session 5: Behold your Queen! Corporate Prayer and communion
There will be no childcare provided. Nursing babies and young ladies 14 years and up are welcome.