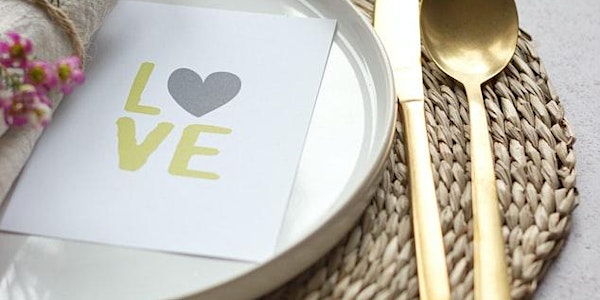 Healing Eating Disorders with Psychodrama & Other Action Methods
Taking a fresh look at eating disorders and body image with experiential tools to use and 3 continuing education and psychodrama hours
Refund Policy
Contact the organizer to request a refund.
Eventbrite's fee is nonrefundable.
About this event
The "comfort eating" during the collective trauma of the pandemic has brought attention to the way we use food to regulate our mood at times of stress. Whether we have overindulged or restricted our food, become quietly sedentary or compulsively active, we can return to balance with body, mind and spirit.
In this three-hour online workshop, Karen Carnabucci, LCSW, TEP, and Linda Ciotola, M.Ed., TEP, take a fresh look at struggles with disordered eating and body image and show how psychodrama, sociometry and other action methods continue to support stability and healing and renewal.
This workshop provides clinicians, wellness coaches and other health professionals with practical treatment guidelines and clinically tested psychodramatic action structures for addressing eating disorders and body image distortion.
Psychodrama and related experiential methods safely and effectively circumvent common emotional defenses with spontaneity and creativity. We discuss the neurobiology of the brain and nervous system and ways action methods rewire the brain. Participants will leave the workshop with a variety of experiential methods they can immediately apply in their practice settings.
In this workshop, you will learn:
The importance of the gut-brain connection that contributes to disordered eating.
How to assess individuals and groups with action sociometry on a variety of themes and topics.
How to build group cohesion and reduce shame and isolation.
The use of the timeline to understand the progression of disordered eating, disordered activity and body image distortion.
The Three Faces of Eating Disorders as applied to collective and personal trauma.
The importance of self-compassion in addressing disordered eating and body image issues.
Karen Carnabucci, LCSW, TEP, and Linda Ciotola, M.Ed., TEP, are co-authors of Healing Eating Disorders with Psychodrama and Other Action Methods: Beyond the Silence and the Fury.
Who will benefit
This training is designed for mental health professionals and professional helpers, including social workers, marriage and family therapists, licensed counselors, psychologists, addictions counselors, physicians, nurses, creative arts therapists, drama therapists, massage therapists and bodyworkers, alternative health practitioners, life and wellness coaches, educators, clergy, clinical supervisors, administrators, youth leaders, group leaders, graduate students and others interested in experiential psychotherapies and experiential learning.
Tuition
Tuition is $75 if registered by Jan. 31, 2023, and $95 after, and includes three CE credits and psychodrama hours, plus a generous online handout page of slides, handouts and links to videos and online information of interest, which you may retrieve online.
CE credits and psychodrama hours
The program provides three CE credits for social workers, marriage and family therapists, professorial counselors and psychologists, plus psychodrama credits and Act 48 hours.
How to register
You may register online here immediately with your credit card.
If you wish to register and pay in another way, please contact Karen for information.
CE credits
Karen Carnabucci, LCSW, TEP, Companions In Healing and the Lancaster School of Psychodrama and Experiential Psychotherapies are approved by the Pennsylvania State Board of Social Workers, Marriage and Family Therapists and Professional Counselors to offer continuing education for social workers, marriage and family therapists and professional counselors according to Pennsylvania Board Approval # 004002.
The Pennsylvania State Board of Psychology has approved continuing education programs with License #PSY000216.
The Wisconsin State Board approves continuing education credits for social workers, MFTs and LPCs Provider #6834-123.
These training hours may be counted towards the Certified Psychodramatist (CP) credential as approved by the American Board of Examiners in Psychodrama, Sociometry and Group Psychotherapy.
Training hours may be counted towards certification by the International Society of Experiential Professionals.
Training hours are approved for Act 48 credits for educators, school counselors and administrators in Pennsylvania.
You may be able to submit your certificate for credits in another helping discipline or in another state. Please contact your respective state board for information.
About Zoom
Our classes are currently online, and we use the online platform Zoom. If you are a new user to Zoom, please download on your computer or tablet here.
You may also use your smartphone but keep in mind that you may not enjoy the same learning quality due to the small screen on your smartphone.
If you have used Zoom in the past, please make sure you download the most recent version of Zoom a day or two before the program.
Questions
Contact Karen for questions including information on refunds.