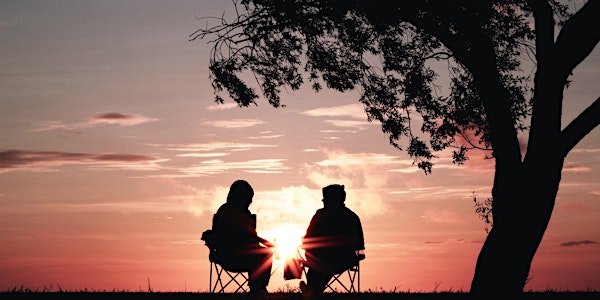 HEALING Conversations - Make Difficult Conversations Easy
Conversations can be so challenging especially now. Join Michele each month- go from tension to connection and enjoy better relationships.
Refund Policy
Contact the organizer to request a refund.
Eventbrite's fee is nonrefundable.
About this event
(This 2-minute video dives into my life...and connects the dots to this program.)
On Tuesday, December 13th at 1 - 2:30 PM Eastern, we will explore "Making Difficult Conversations Easy."
Transform division and contempt into connection and understanding
Using our "7 Ways to Connect," open the conversation instead of shutting it down.
Experience how to shift from cultural and political polarization to bridging divides and building relationships.
Leave with answers to these questions:
What are the potential benefits you might receive from listening to others with differing beliefs?
How can I stay at peace when hearing different points of view?
Is this really a safe space where I can express myself or stay silent and just listen?
The benefits don't just create a better relationship, it makes you a better relative, friend, co-worker, and leader.
Want to Dive Deeper? Want to hone your skills not just once a month but TWICE a month? Just donate whatever amount you wish. When you contribute, we will say thank you and grant you access to our 2nd gathering each month. It's the best way to take a Deep Dive.
Hear what folks had to say:
"Thank you for providing this platform....it is allowing me to get even more comfortable with difficult conversations and expand my view point in areas of my personal and professional life. ~Ralph
"Michele hosted something deeply important at this moment in our world. I think this creation holds so much potential for healing.
I feel like people were very inspired and got a lot out of it. I definitely did. I was able to have exactly the experience which I have been craving which is to just practice dialoguing with people whose beliefs might be different from my own and to do so graciously all around.
Thank you for an offering of love, that was clearly created with such care."
~Eve Donnelley
"I had an amazing experience with Michele's process. Providing people the safe space and the raw questions to open us up to a deeper level. Leaving us fulfilled, transformed, and acknowledged through the process. Thank you for the amazing experience Michele." ~ Clifford Starks
"I recently had the pleasure of attending one of Michele Risa's healing conversations. Honestly, I didn't know what to expect. I consider myself to be pretty good at communicating but I feel very strongly that working the muscle of simply listening without expectation, convincing, or understanding, is something we don't do enough. I was blown away by the experience.
Michele offered us clear guidelines, a practice conversation, and small groups that provided a sense of safety when discussing sensitive topics. …I left Healing Conversations with SO much love in my heart for these people that I just met…"
~Jessica Dugas
"When we were sharing we opened ourselves in ways that people don't usually do. So I felt more able to open my heart to receive the love from the friends involved. It is the spiritual love that uplifts us and makes us feel united.  I didn't share very much as this is very new to me. I hope to progress in sharing my thoughts with others." ~ Leonard Galit
"I always feel better after your sessions. I like the way you challenge us to think and to respond. This has been a very beneficial (10 out of 10) conversation. I always learn something to help me with my conversations." ~ Ron Vero
"I am so glad that I attended this get-together. The participants are all open, charming human beings, and it was good to be a part of it. My take-away has been to understand myself better. I feel that I must enter a conversation employing the seven points you outlined at the beginning. This will complete communication for me." ~ Anna Capasso