Description
Tune in, turn on, chill out!
We could all use a little more healing these days. In this healing circle by phone, you'll join people from all over the world, from all religious and political beliefs (and non-beliefs), to take 30 minutes for our collective sanity.
It's relaxing, and free!
Join by phone every Thursday at 7 pm Pacific time for 30 minutes. By signing up on this event page, you'll get email reminders about the healing circles - or you can just mark your calendar with the dial-in info:

Dial: 1- 712-770-5505
Access code: 983-521#

For other time zones, you can click here.

Healing Circles Facebook Page

---
Format: Very simple. It is all about healing. We will not introduce ourselves or chat.
There are three sections, approximately 7 minutes each:
1. I send healing to reduce stress (only for folks who want it).
2. Together, we send blessings, healing energy, or good thoughts for our communities and our country.
3. Together, we send blessings, healing energy, or good thought for the planet and our world community.

If you come late to the call, or have to leave early, that is fine.

Who can come? Everyone, of all political and religious persuasions and non-persuasions, as long as you have the intention of making the world a better place.

Be aware that as people come onto the call, you will hear beeps. Please welcome them in your heart and continue with whatever healing/blessings we are doing.

---
Why I started these healing circles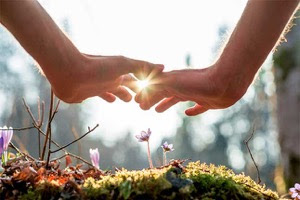 After the 2016 presidential election, I was anxious, and depressed, like many people across the political spectrum and around the world. I contemplated: "How can I be of service to the world?"

In trying to answer the question, I contemplated how to best take action, and found the answer in my heart - in my work as a healer. As a nurse for 16 years and as a Reiki Master for 25 years, my whole goal has always been to make connection with people and to heal pain – especially emotional pain.

When we feel upset, it affects others we encounter. For us to be of service in the world, we need to take care of ourselves. I always start these calls with lowering stress for me and for everyone on the call who wants that.

My contribution towards healing the world is simple and manageable - a weekly conference call, so participants can easily join whenever it's convenient. Neither prayer nor sending blessings, love, or healing energy has to take very long.

Who should be included? Anyone in the world who wants good things for themselves, their neighbors, their country, and the world.
Some years ago, my husband and I were at odds - on opposite ends of the spectrum on an issue. So we started a daily practice of spending several minutes each day looking into each other's eyes, focusing on the bond of love between us, like a band of golden light between our hearts, and imagining that bond of love and light holding the problem situation. Over time, the tension gradually dissolved and we *Felt* the warmth and love between us again. Since that situation, we have used this many times, always to good effect.

Believing that love is always at the core of each one of us, my goal is to have people with different faiths (or no faith), different political beliefs, (or no political belief), and different backgrounds coming together, focusing on the goodness that we all long for – and letting that Love resolve the differences in ways we can't imagine.
Please invite people to these healing circles, as well as to the Facebook Page - people who agree with you, and people who disagree with you. With our hearts connected, we can bring about good things for our communities and our world.
Questions? Comments? Send me feedback at siddheshwari AT reikicentereastbay DOT com. What worked, and what you would like to see changed?
May these healing/blessing sessions support us, our communities, our country, and our whole world!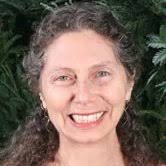 With love and blessings,
- Siddheshwari (Meg)