Event Information
Location
This class is streamed live to your home computer or mobile device.
Description
Healing Circle
Guided by Alison Serour
Monday, March 9 @ 12pmPT (noon)/2pmCT
During the Healing Circle, participants are guided through special meditations to awaken healing for ourselves, those close to us and the world.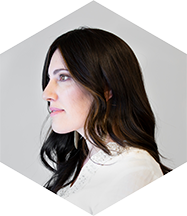 What to Expect?
Alison Serour will guide you to use the Zohar's ancient teachings and power of healing.
This includes meditations for:
- healing world affairs, politics, and conflict
- healing nature and the environment
- healing individuals battling illness and disease
Who joins the Healing Circle & what's the benefit of me participating?
If you are someone who feels drawn to take time out from the hustle and bustle of a busy life to reconnect with yourself and create a sacred space to share.

If you want to join together in sending light to places and people in the world that are in need. If there is a troubled part of the world to which you feel a special connection.

If you know someone that needs healing; or that someone might be yourself.

The Healing Circle allows for you to tap into your intuition and access your personal well of Light in order to share it with the world around you.

All are welcome.

What's special about the power of a Circle?
The practice of the Healing Circle allows us to create energy through the power of circuitry and the strength of unity. In the circle everyone is equal, no one is in front or behind, no one is higher or lower, in the circle we are all one.


What if I need healing or I know someone who needs healing?
If you're planning to participate and know someone in need of healing, you are welcome to bring their photo with you to the Healing Circle.
Recommended reading:
"Simple Light" by Karen Berg, "God Wears Lipstick" by Karen Berg, "Becoming like God" by Michael Berg.
The Healing Circle is a free program offered by The Kabbalah Centre, a non-profit organization. We welcome your support and participation at these events. To make a donation, click the donate button on the registration pop-up page and choose how much you would like to donate. (The suggested donation for this event is $10). The Healing Circle is also offered as an outreach program to schools, old age homes, prisons, rehab centers, shelters and other facilitates on a monthly basis. All donations are appreciated.
---
This is a LIVE online class. Upon Registration, you will receive an Eventbrite email with the link to connect online along with instructions on how to connect. We encourage early registration to allow time to receive the class link and download the software needed to stream the class.
Date and Time
Location
This class is streamed live to your home computer or mobile device.