Multiple Dates
Healing And Teaching Temple Of African Faith Workshops
Event Information
Location
1867 Amsterdam Avenue
Unit 1A
New York, NY 10031
Description
These workshops are for individuals who want to learn, explore and be enlightened through the lens of African spiritual science.
The workshops will be led by High Chief Priest Dr. Ifagbenusola Atanda, holder of prestigious titles of: Asiwaju Awo Agbaye (leader of all the Awos in the world), Akoda Awo (2nd in Hierarchy of the supreme council of Awos in Osogboland) and AARE Alasa of Osogboland (President of the Defenders of the city of Osogboland), President and Secretary, Board of Trustee of the Ancient Religious Societies of African Descendants International Council(ARSADIC) and President and Founder of HATTAF.
Limited seats Please Register early.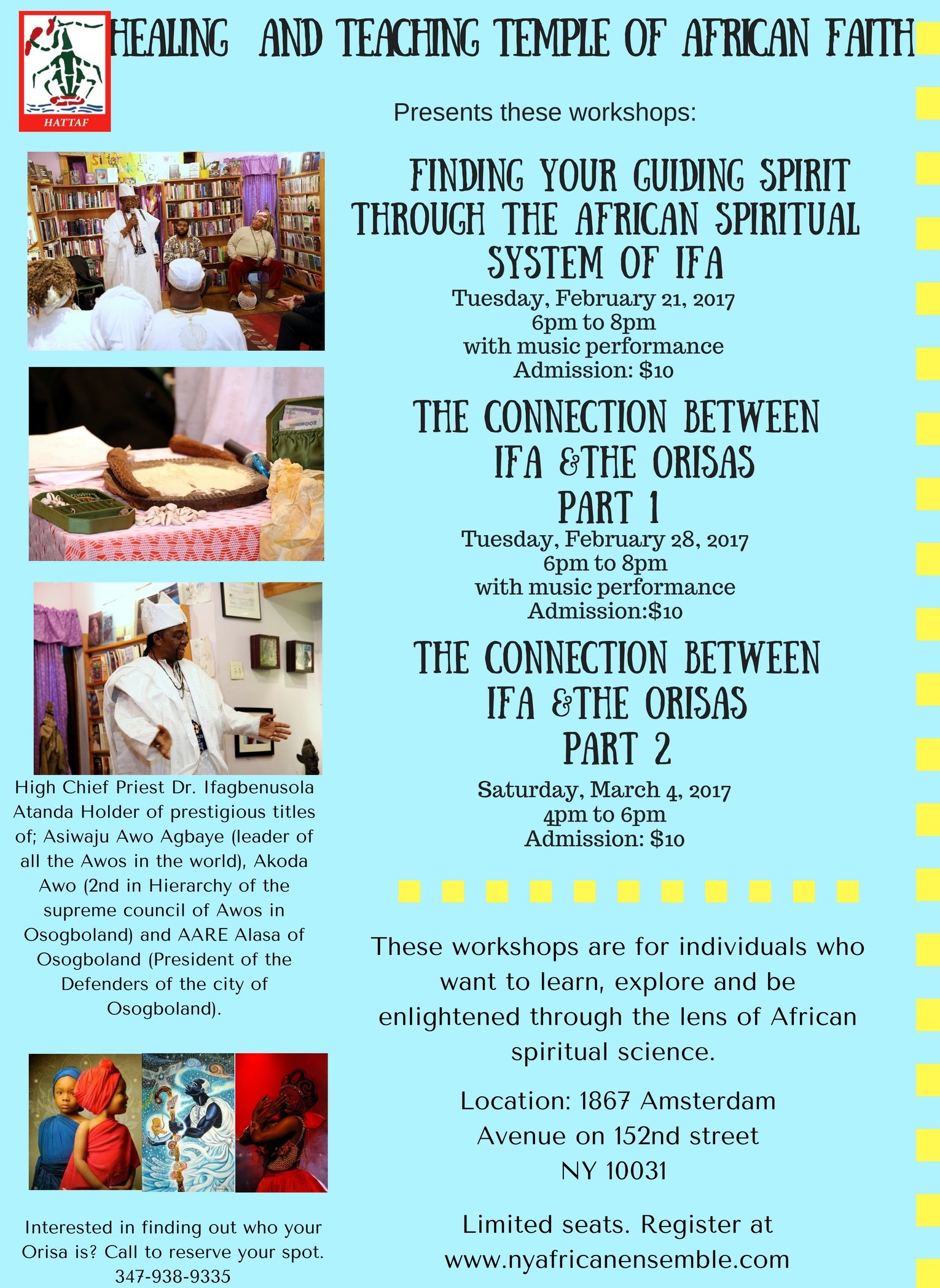 Location
1867 Amsterdam Avenue
Unit 1A
New York, NY 10031