Description
Heal Your Gut Course
Dr. Robert Keith Wallace and Samantha Wallace have just published Gut Crisis, an important book linking the latest findings about the microbiome with the ancient Ayurvedic knowledge about digestion, ama, disease processes and longevity.

Dr. Wallace has developed a unique and practical short course on this topic, and has invited Andrew Stenberg, an expert educator and practitioner of Maharishi AyurVeda, to teach with him.

Everyone will have the opportunity to go through a diet-based gut healing process at home, using Ayurvedic principles.

Jim Davis, MD, the director of the MUM Clinic, has also agreed to join as a guest faculty for this course.
FREE TALK AND BOOK SIGNING EVENT ON OCTOBER 15
The first class is free and open to everyone. If you are out of town or cannot attend the class for any reason, a video will be uploaded 2-3 hours after the class concludes at https://vimeopro.com/user9598450/heal-your-gut-course-free-talk
Immediately after the free talk on October 15, Dr. Wallace will host a book signing in the lobby of the MUM Student Center, outside the MUM Bookstore. The book signing will begin at 3:30.
REVIEW

So many people have problems in our modern society with digestion. This book not only outlines what they are, but also gives proper guidance on approaches to take for optimum health. I found it really helpful for my situation and would say that the book is a "must read" if you value your health and well-being. —Amazon Customer
COURSE SCHEDULE

The course will take place on four consecutive Sundays from October 15 to November 5, 1:30 to 3:30 in Dalby Hall. This course is also available online. (Please see details below.)

COURSE LEADERS

Robert Keith Wallace, PhD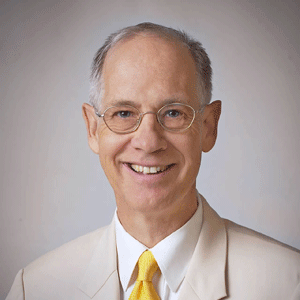 Dr. Robert Keith Wallace is the author/co-author of five books: Gut Crisis, The Neurophysiology of Enlightenment, The Physiology of Consciousness, Victory Before War, and Dharma Parenting. Dr. Wallace is a Trustee of Maharishi University of Management and Professor and Chairman of the Department of Physiology and Health. He was the founding President of Maharishi University of Management and established the first Maharishi AyurVeda Clinics in the United States. He began working with Maharishi in 1964, and in that capacity traveled worldwide giving lectures at major universities and institutes on Maharishi's consciousness-based health programs.

Andrew Stenberg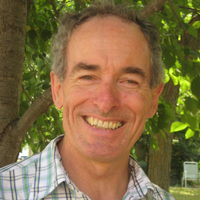 Andrew Stenberg is a member of Maharishi University of Management Faculty. He is a Maharishi AyurVeda (MAV) health practitioner and Vedic Health Educator. Andrew has had his own national MAV/MVAH practice in Australia since 1993 and has conducted over 11,000 MAV consultations. He was also Senior Lecturer at Maharishi Vedic College, Melbourne, Australia, from 1996 to 2001, training students to graduate as recognized natural health professionals in Maharishi AyurVeda.
COURSE FEE

The course fee is $95 (or $65 for full-time MUM or Maharishi School staff, faculty, and students, or full-time TM teachers, IAA grant recipients, and anyone who is retired and on a fixed income and cannot otherwise afford the course).
Also, any MUM alumni can use the promotional code MUMALUMNI and get a 10% discount off the full course fee.
VIDEOS AVAILABLE ONLINE

For those who cannot attend this course in person, or want to view the lessons again at home, we will be videoing all the classes in Dalby Hall and making them available online. Videos of each session will be uploaded soon after the session concludes. This usually takes about 2-3 hours. A link and password will be included in your confirmation email which you will receive after signing up. These videos will be available online for at least two months after the course concludes.

Lesson One can be found here (2-3 hours after it concludes) https://vimeopro.com/user9598450/heal-your-gut-course-free-talk
Also, if you have questions that you want to ask during the course, you can email them to continuing-ed@mum.edu.
FAQs

Are there any prerequisites to take this course?
Yes. The prerequisite for this course is instruction in the TM technique. For more information about TM, please visit http://tm.org

When will the videos be available for this course?
Videos will be uploaded within 2-3 hours after each session. Because these are large files, it's not possible to give an exact time for completion. When you sign up for the course, you will receive the links for viewing the class and also the links for the course materials.
Where can I contact the organizer of this event with any questions?
Please email the Office of Continuing Education at continuing-ed@mum.edu. Or you can call 641-919-0045 during office hours: Monday – Friday 10:00 am – noon and 1:00 pm – 4:00 pm (Central Time) 


I have special needs and require a special seating arrangement. How can I arrange this?
After signing up for the course, please contact the Office of Continuing Education at continuing-ed@mum.edu or call 641-919-0045 during office hours Monday – Friday 10am – noon and 1 pm – 4pm (Central Time). We can reserve the seat that you need.


What is the refund policy?

You can request a refund for the full course fee by sending an email to continuing-ed@mum.edu. We offer full refunds to anyone who requests them before the second class starts.
Date and Time
Location
Dalby Hall, Argiro Student Center
Maharishi University of Management
Fairfield, IA 52557