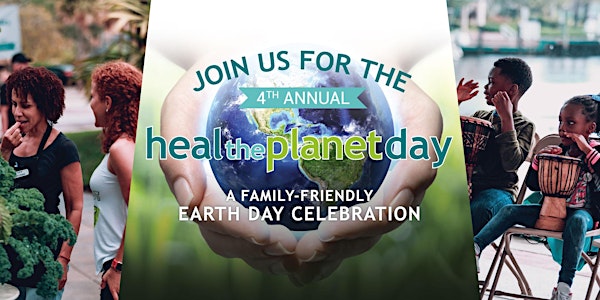 Heal the Planet Day 2019
When and where
Location
Snyder Park 3299 Southwest 4th Avenue Fort Lauderdale, FL 33315
Description
**TO UNLOCK FREE BROWARD COUNTY PUBLIC SCHOOL TICKET, CLICK TICKETS AND ENTER CODE 'BCSFREE' AT TOP**
Celebrate the Earth with Heal the Planet on Sunday, April 14, 2019
Join us at the 4th Annual Heal the Planet Day – Earth Day Celebration! Heal the Planet invites you to explore all the ways you can engage in small acts that have a huge impact on the Planet at the beautiful, 92-acre Snyder Park in Fort Lauderdale.
This Earth Day celebration brings together the South Florida community for a day of fun, family-friendly activities, and conscious community. Let's come together to raise the vibration as we engage in community learning to increase environmental sustainability through our collective Learning Zones:
Kids Zone
Wellness Zone
Mindful Movement Zone
Grow your Own Zone
Young Planet Leader Zone - Heal the Planet Program & Education Demonstration Center
Holistic Pet Zone
Heal the Planet Day is a community-based event that brings together people of diverse walks of life to honor the earth, participate in new experiences, learn new skills, and gain new wisdom to increase wellness and sustainability within our own lives as well as for the Planet. In addition, the Heal the Planet Day Earth Day Celebration is about spreading the energy of Oneness and Unity among all people. In particular, this event is about each of us taking small acts to co-create more community, connection, love, health, and sustainability on the Planet.
$250 YOUNG PLANET LEADER AWARDS FOR BEST PROPOSALS IN ENVIRONMENTAL STEWARDSHIP
3 Young Planet Leaders to be chosen as essay winners of the Heal The Planet essay contest. Nominate your Young Planet Leader to be a recipient of a $250 grant to encourage Young Planet Leadership. One elementary school student, one middle school student, and one high school student will be selected to receive the award, which will be announced at Heal the Planet Day on April 14, 2019.
Required:
- All proposals must reflect an original idea on how to help Heal the Planet through Environmental Stewardship, and be no longer than 250 words.
- All applicants must be present on Heal the Planet Day, April 14th, 2019, in order to be eligible to receive their award
- Due Date: All nominations must be received by Sunday, April 7, 2019.
ENTER THE YOUNG PLANET LEADERS CONTEST HERE > OR AT CHECKOUT
LEARN MORE ABOUT HEAL THE PLANET DAY >
VOLUNTEER FOR HEAL THE PLANET DAY >
APPLY FOR A HEAL THE PLANET DAY SCHOLARSHIP TICKET >
BECOME A HEAL THE PLANET DAY AFFILIATE >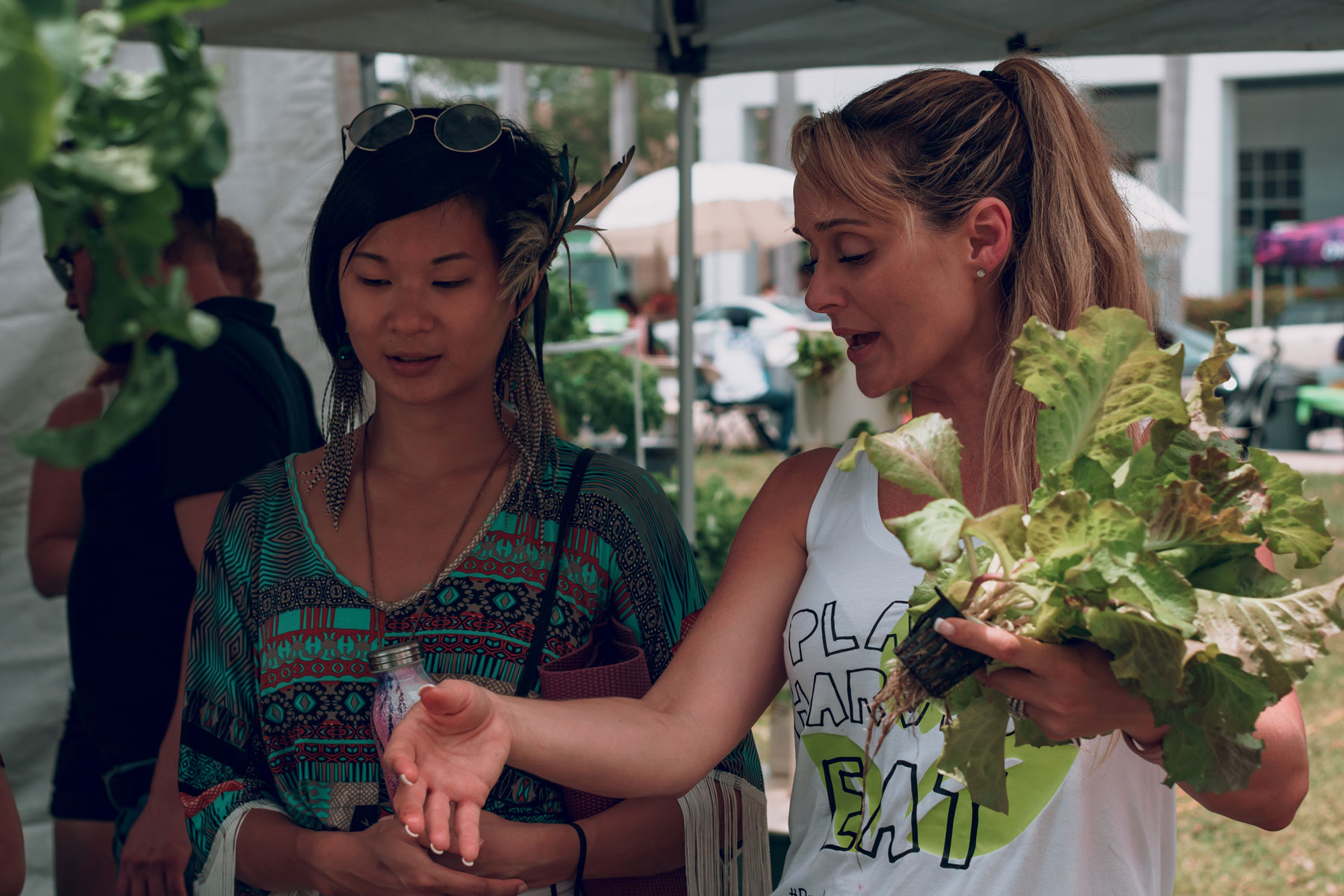 This event will be from 10am-4pm and is fun for the whole family with many different activities to choose from:
Planet Lover's Fun Run/Walk - bring your whole family, scooters, bikes, etc.

Grow Your Own Zone - join us to learn about sustainable gardening practices

Mindful Movement Zone - come learn about various relaxation techniques to help with stress management

Kids Zone - with a playground, face painting, meaningful and fun art projects, mindful movement for kids, and more

Young Planet Leaders Zone - young people will learn how they can be making a positive difference for the planet by attending workshops tailored just for them

Great Music, Speakers, Workshops, Healthy Food Truck Choices, and more!
*Heal The Planet Day parking and general admission is $5.00 per person or $2.50 per person with pre-paid advance registration. Broward County Students get FREE general admission only with advance registration. Use the link below for advance registration no later than Friday April 12th, 2019.
*General Admission includes access to all zones, speakers, workshops, activities, family fun run, and entertainment. Plant-based cook off and certain vendors such as chair massage and food vendors not included.
*Register by Friday, April 12th in order to receive the discounted $2.50 per person general admission.
*This advance registration will also qualify towards your school's eligibility to earn attendance points for the school competition mentioned above, providing you also attend Heal The Planet Day.
*Admission on the Day of Event will be $5 per person and will not count towards the school competition.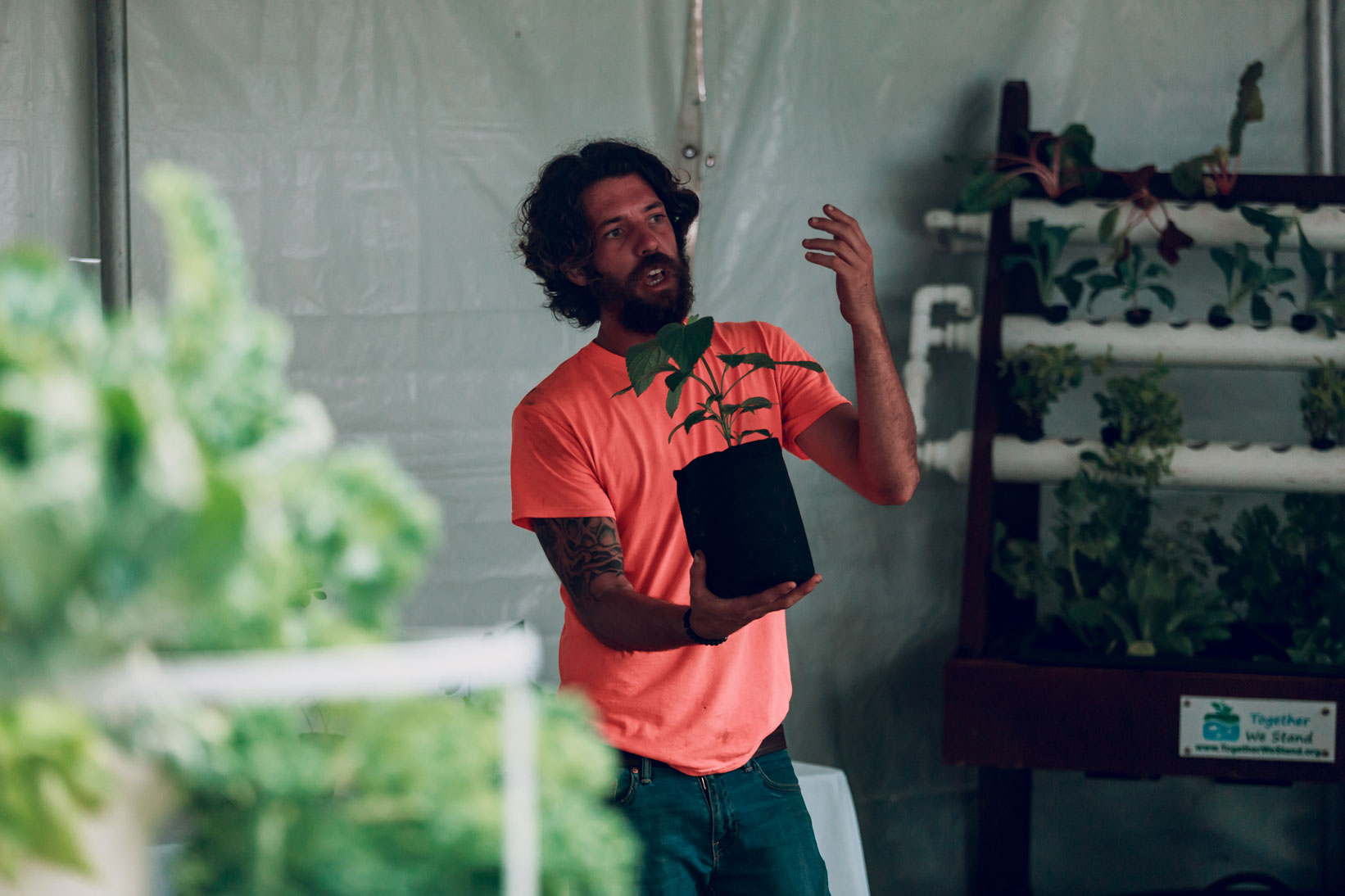 Also enjoy a day full of:
Bounce Houses & Face-painting
All day conscious performances and music
Plant-Baesd Cook-Off: Brunch in the Park (tickets must be purchased separtely)
SusieQ Wood's transformational art projects
Delicious vegetarian + vegan fare with a few locally grown, organic, humanely harvested meat options