Multiple Dates
Heal the Healer: Energetic Hygiene for Medical Professionals
This offering was made by healers for front lines medical healers. Learn the energetic skills necessary to really take care of yourself.
About this Event
Dear Healers: Nurses, doctors, EMTs, mental health professionals, all of you on the front lines of the pandemic, All of you who are supporting people every day and always have been,
You are on our minds, like, every single day.
Words are not adequate to express the respect we feel for your willingness to show up every day, do your best, hold in your rage and sorrow… the infinite micro-movements that go unnoticed but keep everything running.
As healers, we felt deeply called to create this series for you, 4 ceremonies based on each of the 4 elements.
In this offering you will:
-Be heard, loved, respected appreciated and uncensored
-Learn techniques for grounding, energy clearing, and psychic protection
-Develop your own ritual for creating energetic and emotional boundaries
-Release trauma and tension from your body
-Learn sacred techniques to purify and heal your energy body
-Connect with the earth in deep meaningful ways
-Create your own altar
-And more…
Meets online every 1st Saturday at 10am MST, Beginning March 6
Cost: $33 per class or $99 for all four
2.5 hours each class (bring a friend for ½ price)
This will not be recorded to allow a safe space to share and explore.
Meet your Facilitators
Sarah Hope: I am a nature based life-coach, priestess, ceremonialist, certified nature retreat leader. I have degrees in Psychology, Spanish and K-12 Education and training in Reiki, Gestalt therapy, and trauma-awareness. My passion is working with healers to fortify, balance and empower them so that they may fulfill their unique contribution to humanity. In this work I am committed to restoring the harmony between humans and nature.
Get in touch with Sarah Hope:
Inward Academy and Forest Medicine Coaching
(remote and in-person consultations available)
Phone: 719-231-3952
http://www.forestmedicinecoaching.com/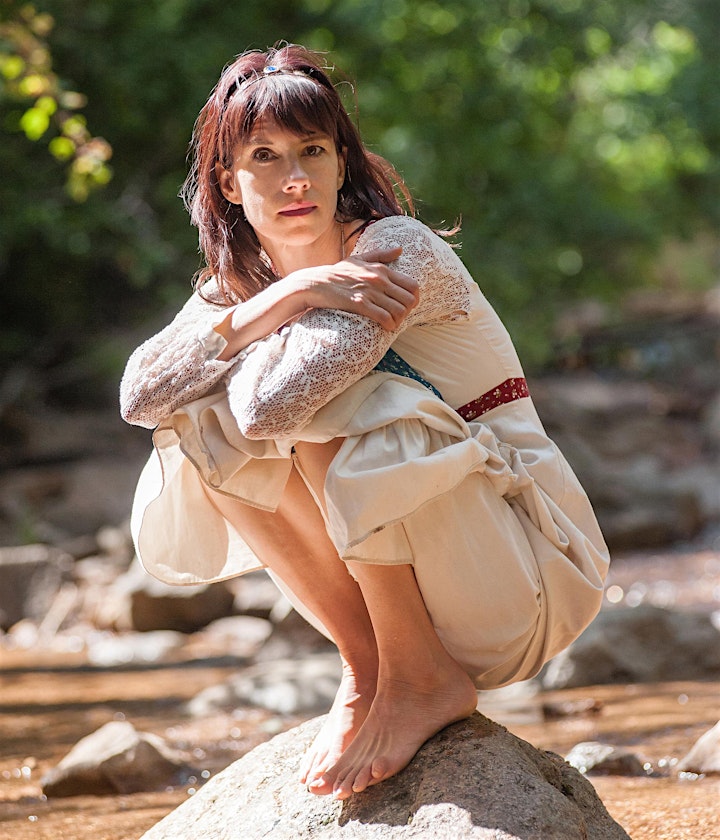 Caitlin Arce, MA LPC- I am an intuitive healer and Licensed Professional Counselor. I specialize in supporting women in unlocking and healing trauma stored in the body. I teach how to find a full body "yes" through mindfulness, shamanism, and embodiment practices. Energetic hygiene practices are a natural extension of this work, that serve my goal of supporting clients in feeling like their most true selves. It would be my deepest joy to support you in feeling safe and loved in your own skin.
Get in touch with Caitlin:
Hundred Leaf Healing Arts, Denver, CO
(remote and in-person sessions available)
Phone: 720-507-4417
Instagram: @hundredleafhealing
Website: www.hundredleaf.com