Description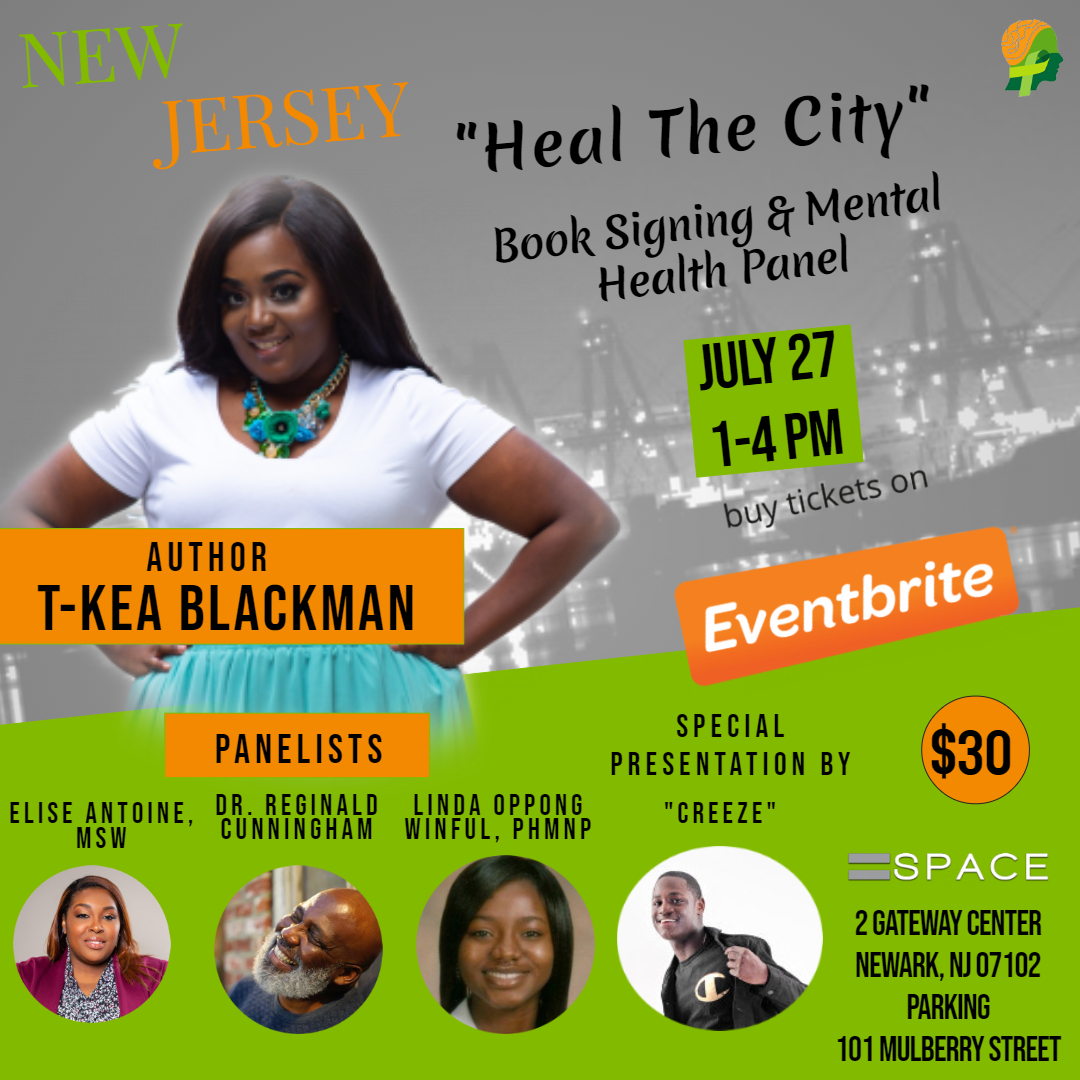 In partnership with =SPACE for Minority Mental Health Awareness Month in July, New Jersey native and suicide survivor T-Kea Blackman is returning home to host a mental health forum and book signing for her newly published book, "Saved & Depressed: A Suicide Survivor's Journey of Mental Health, Healing & Faith." Panelists include counselors Elise Antoine and Dr.Reginald Cunningham, nurse practitioner Linda Oppong Winful and a special presentation by T-Kea's brother Sabri "Creeze" Murray. The event will highlight her recovery, dismantle the stigma, encourage the African American community to seek treatment and offer resources. She will share first-hand experience of what it's like to live with depression, survive suicide and discuss how mental health treatment helped her heal.
RUN OF SHOW:

Book Signing/Networking 1-2:30 pm

Panel 2:30-3:45 pm
***SEATING IS EXTREMELY LIMITED...ONCE TICKETS SELL OUT, THAT'S IT!!!***
PLEASE NOTE: $30 includes admission, a signed copy of book and refreshments. If tickets sell out, you can come to purchase the book but will not be allowed to sit in on the panel. Only those who purchased tickets will be allowed to hear the panel.