Description
Cultivating wellness & community through holistic disciplines, art, movement & music, GetOpen Sessions & Urban Sanctuary join Lift As We Climb to present HEAL & RELEASE, Boston!

At your service throughout the day will be holistic and wellness professionals of multiple disciplines. For participation at all levels, will be yoga, meditation & special herbals workshops as well as music in the air all day. All are welcome to come out & enjoy our beach side healing village. Visual arts installations & kids' activities round out the day as music fills the air for a festival that closes with a BEACH PARTY for children of all ages and fitness levels to enjoy. This year's special guest musical maestros are none other than K Civ & House Head Pete!! Boston folks...well, u should already know...but for those of u that don't, scroll down to the bio section to learn yourselves a little something! Better yet...make sure u come out to learn yourselves a little something MORE proper.

Folks who have joined us in the past will notice that there is a small fee associated with the services provided this year. That fee is to give back a little something to the amazing practitioners who donate their time and to off set just some of the material costs of putting together an event like this. Contact us via email if you have a hardship and we'll work it out..! As always...KIDS ARE FREE to participate in any of the the workshops provided but must be accompanied by an adult. Take advantage of the EARLY BIRD REGISTRATION period..!!

Make sure to keep reading for the program details and we're looking forward to spending the day with you..!!
---
PROGRAM (Times are subject to change. Please use ticket links to register. NO REFUNDS. Transfers OK. All Services are FREE for KIDS. No registration needed for the Beach Party)
12:15-1:00 Energy Healing Circle with Luana Morales / Hands of Gaia Reiki
1:15-2:30 Warrior Groove Yoga with Linda Wells / Linda Wellness Warrior + DJ Mojavi
1:30-2:30 Healing Botanicals Workshop with Irischa Valentin / De La Tierra Botanicals
*2:00-6:00 Massage by Karland Barrett / 3R Massages
3:30-4:30 Deep House Yoga with Amber Jamanka / True Body Mind Soul Vinyasa Yoga
4:45-5:00 Meditation with Amber Jamanka / True Body Mind Soul Vinyasa Yoga
5:00-6:00 Groovement Dance Workshop with Dana E. Fitchett / defDances
12:00-8:00 Beach Party
*Massage suggested donation $1/min. 15 min max by appointment at Registration tent.
Through the day...
Live Art Installation by Brian Life (BrianLifeArt)
Holistic consultations by Luana Morales (Hands of Gaia Reiki)
Herbal consultations by Irischa Valentin (De La Tierra Botanicals)
Music by GetOpen Sessions, Lift as we Climb with special guests K Civ & House Head Pete
FACILITATORS & CURATORS
H E A L


Karland Barrett Owner/Massage Therapist 3R Massages
3R Massages LLC is a therapist owned mobile massage company with offices in Jamaica Plain. We provide a distinctively unique, therapeutic, functional massage and wellness services to patients seeking reliable holistic care and bodywork from professional, licensed Massage Therapists.
3R Massages LLC focuses on the Recovery, Relaxation and Rejuvenation of our patients Body, Mind and Spirit/Energy through the use of multiple massage techniques and energy work. Our mission is to provide a safe, trusting enviroment for our clients to experience the benefits of therapeutic touch, massage dedicated to addressing their long term health and wellness goals and appointment day objectives.
Health is a journey not a destination.
3RMassages@gmail.com
617-681-7719
@3rmassages
Linda "Wellness Warrior" Wells, M. Ed. of "Linda Wellness Warrior Coaching," helps individuals release toxic habits, and uses yoga and nutrition education to help people develop healthier and happier lifestyles for which she is an advocate and activist. Linda is a resilient Youth Trainer at the Benson Henry Institute of Mind Body and furthers her activism by working with parent groups, the general public, schools and community based groups to raise awareness on the importance of good health and wellness as our birthright. She is recognized by Yoga.
Alliance as an experienced registered Yoga Teacher in Boston and Brookline Public Schools.
www.lindawellnesswarrior.com
Amber Jamanka of "True Body Mind Soul Vinyasa Yoga," is the daughter of 2 yoga teachers and has been around yoga and meditation her entire life. She discovered Vipassana Meditation and Vinyasa yoga in 1999 and began teaching medition and mindfullness in 2006; then eventually yoga in 2015. Her passion for health, nutrition, dance, languages and cultures is a driving force behind her personal commitment to impact society as a whole, in a positive way.

Irischa Valentin of De La Tierra Botanicals & Stinging Nettle Brujxs Healing Collective is a community herbalist based in Boston. She has been formally studying and learning about plant-healing medicine and essential oils since 2013. She is also trained in the first degree of the Usui tradition of Reiki, and is a birth doula. Irischa integrates Earth-based practices in her work with herbs and plants. Her belief in social justice & equity drives her desire to especially teach in communities who often cannot access so-called alternative' health care options.
Healing Botanicals workshop w/Irischa Valentin
In this workshop, you will share plant healing wisdom and engage in a community discussion about the ways plants are used for healing. You will sample some herbal remedies, learn how to make your own medicine and connect to the plants that grow around us.
https://www.facebook.com/delatierrabotanicals/
Luana Morales has been a Reiki practitioner since 2005 in the Traditional Usui System of Natural Healing. She also integrates healing practices from different Indigenous Medicine traditions into her Reiki treatments. As a Birth and Bereavement Doula, Luana is committed to being present and being of service at every phase of life, from it's beginning to the end. She is especially interested in supporting people through transitions. She has a commitment to supporting and holding sacred space for transitional age girls whether they are experiencing their first cycle, becoming teenager, or graduating high school.
Luana will work with you on creating memorable and special ceremonies including: Weddings, Renewal of Vows, Commitment Ceremonies, Mother Blessings, Baby Blessings, Home Blessings, Full Moon Ceremony, Coming of Age, First Moon cycle for girls, and Memorials. Luana is honored to create sacred space for any occasion.

Healing Circle w/ Luana Morales

During the Healing Circle we will combine elements of Reiki, Meditation and Mindfulness. We will lay our bodies on the earth and sychronize our heartbeats to the heartbeat of Mother Earth through medition and drum journey. You are invited to release your burdens and welcome healing to your emotional, physical and spiritual body.

RELEASE
Deep Just aka DJ AQuaBeaT is the founder of GetOpen Sessions, and needs no introduction in Boston where he has spun at Uhuru Afrika, Utopia, Be Free, and H.O.M.E. Dj/Producer Deep Just (aka DeepJust Aquabeat) is a veteran of the NYC house music scene with over 25 years behind the turntables and even more on the dance floor. Deep Just is known for his technical approach, thoughtful selection and passionate sets. His productions, like his playing are a soul filled blend of afro inspired rhythms and deep tech beats rooted in musical exploration.
www.soundcloud.com/deepjust


Hassan Shabazz is part of the GetOpen Sessions family & by popular demand, making his 2nd appearance in Boston for Heal & Release. His stomping grounds is Brooklyn, New York but he's spun across the entire tri-state area seamlessly weaving a soundscape of multiple genres for the sole purpose of making the dance floor move.
www.mixcloud.com/hassanshabazz

Dj Mojavi aka Maurice Wilkey has brought his style of soulful dance, R&B and other afro-diasporic music to the airwaves and dancefloors for over twenty years. He has been a resident at Soul Revival, Be Free, Listening Party, and Lift As We Climb
www.mixcloud/djmojavi

Jesse Cardoso is founder of Lift As We Climb, a series of fundraising parties designed to integrate art and music, where contributing artists and djs donate to youth-serving organizations. He's spun at, Utopia, H.O.M.E., Erato, and Listening Party.
www.mixcloud/jessecardoso

K Civ
For 20+ years K Civ (aka DJ KC Hallett) has brought healing, empowerment and joy to many lives through music. K Civ's passion with music began as a dance enthusiast who traveled hundreds of miles from all over New England and NY frequenting many venues including "The Loft" in Boston and "Shelter" in New York City.
K Civ worked in three record stores in Boston (Biscuithead, Boston Beat and Satellite records) and spun at numerous venues from Boston to New York to Detroit to Mexico & Costa Rica. K Civ is well known for being a resident DJ at Soul Revival, which was Boston's longest running dance party. Soul Revival was noted by both Rolling Stone and Urb Magazine as one of the hottest dance parties in the US. He has also spun with plenty big name DJs in the business.

K Civ has grown to be known as one of the greatest DJs Boston has produced. Not just a great DJ to dance to, but rather a true master of the craft. "A DJ's DJ" is often said when asked about him. His ear for music and appreciation of sounds from all over the world keeps him at the top of the list for tastemakers and his passion keeps him ahead of the time. He is the creator of a highly watched blog and chart, by some of the biggest names in the industry. As a producer his edits have gained recognition and placed him among the elite on the scene.
House Head Pete
House Head Pete is a child of 70s born in Washington DC but raised in Boston. At the age of 4 he started using music to escape life's realities. The son of a bass player dad and singer mom, music is in his DNA.
In the mid 80s he experienced house music for the 1st time and listening to how the DJ transitioned from disco to house to rock to new age to hip hop, his musical philosophy; his life philosophy took shape.
"People are always resistant of change. Especially the older you get. And especially when it comes to musical taste.. BUT..People are always more receptive if you give them what they want and then show them how something new fits with it."
Being a music lover 1st and foremost has kept him humble and grounded. As a head liner, opener, sound engineer or with sound system on loan, he's supported just about every significant House party in the Boston area, "because in the end...we all share in our love for the music."
In Pete's own words, "House is not only a feeling, it's a mood and DJing is about the journey as much as it is about the destination."
Dana E. Fitchett
Dana E. Fitchett is a multi- and interdisciplinary artist, committed to pursuing liberation through creative expression and community-building. In addition to her work in dance, visual art, and writing, Dana has over a decade of experience in schools and community-based organizations. Her practice is rooted in excavating the subconscious—listening out for rather than intentionally crafting output. Dana splits her time between the Northeast and the Bay Area, holds an AB in Urban Studies with concentrations in Sociology and Africana Studies, and is currently pursuing an MFA in Interdisciplinary Art, exploring identity reconciliation and decolonization through creative practice. Her explicit concern for moving our individual and collective realities closer to liberation is the thread that unifies all of her creative and professional pursuits.
Groovement Dance Workshop
Groovement is focused on finding your individual sense of groove and comfort within the container of a structured dance class that emphasizes rhythm, musicality, and authentic expression. Instead of drawing from a particular movement vocabulary, Dana shares the movement that comes most naturally to her, a hybrid reinvention of the diverse influences of her dance background: ballet, jazz, hip-hop, modern, West African, tap, and—most influentially—club dancing. The eclectic soundtrack spans Afro/soulful house music, hip-hop and R&B, dancehall, jazz, and more. The goal of Groovement is to get liberated through movement rather than feel oppressed by how to dance "right."

LIVE ART INSTALLATION by BRIAN LIFE

Brian Life is an multi talented artist originally from Dorchester Ma who began expressing himself with art as a child. He continued developing his skills with traditional mediums at the Art Institute of Boston & while studying art in Italy, ultimately making his mark with Airbrush & spray paint graffiti murals. He is an avid graffiti artist who brings blank walls to life with his concepts and colorful personal style. Brian chose his tag "Life" because he wanted to write a word that embodies everything & all things possible. He signs Life to all of his work to this day & his ability to fully express himself in this physical art form is a testament to his dedication to the craft. After graduation Life moved into digital art and design with 3D modeling and animation.

Life has been passionately creating art of all forms since he discovered his gift. He's been commissioned to paint murals for private, commercial & civic clients. He has digitally illustrated several record covers & worked for Echo UNLTD. designing digital graphics for apparel line. He was also commissioned by Hasbro to paint digital art for the brand, "G.I Joe" as well as a poster design of Marvel Spider-Man for Comic con.
Presently Life continues to create designs, branding, digital art, 3D sculptures, murals & canvas art. He is constantly pushing the limits of his skills and continues to add more meaning to LIFE through art.
Check out Brian Life.
---
HOST
Lift As We Climb is a series of fundraising parties designed to integrate art and music, where contributing artists and djs donate to youth-serving organizations.
HEAL
Urban Sanctuary was founded to bring healing & wellness disciplines to individuals and communities in an open, family-friendly and socially conscious atmosphere.
RELEASE
GetOpen Sessions is a free form facilitator of dance, music and community building events seeded in Brooklyn but rooted in global soul.
HEAL & RELEASE Boston! is a collaborative initiative.
Hosted by Lift As We Climb (Boston)
Healing sponsored by URBAN SANCTUARY (New Jersey)
Release sponsored by GetOpen Sessions (New York)
The GetOpen Sessions Park Tour's mission is the realization of the GetOpen Sessions vision in a community friendly and family oriented outdoor environment by teaming with local events, community groups and holistic service providers. Learn more here.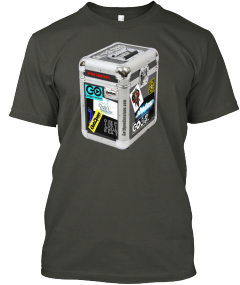 The GetOpen Sessions Park Tour On The Case Tee + MORE..!
$17.00
Show your support and look good. Check it out!