Description
Cultivating wellness & community through holistic disciplines, art, movement & music, GetOpen Sessions & Urban Sanctuary join Lift As We Climb to present HEAL & RELEASE, Boston!
At your service throughout the day will be herbalists, reiki masters, meditation guides & other holistic professionals. For participation at all levels, will be yoga & qigong (tai chi) sessions as well as a special reiki attunement, herbal healing workshop, meditations & consultations. All are welcome to come enjoy our beach side healing village. Visual arts installations & kids' activities round out the day as music fills the air for a festival that closes with a beach dance party for children of all ages and fitness levels to enjoy. Keep reading for more info on the program, practitioners and artists. In the meantime, SAVE THE DATE. REGISTRATION for the REIKI atunement, YOGA, QIGONG & MEDITATION sessions are FREE but necessary. DON'T FORGET YOUR DANCE SHOES, picnic baskets and blankets, tents, chairs, open hearts and minds and above all, POSITIVE ENERGY! Now...the details.
HOST
Lift As We Climb is a series of fundraising parties designed to integrate art and music, where contributing artists and djs donate to youth-serving organizations.
HEAL
Urban Sanctuary was founded to bring healing &wellness disciplines to individuals and communities in an open, family-friendly and socially conscious atmosphere.
RELEASE
GetOpen Sessions is a free form facilitator of dance, music and community building events seeded in Brooklyn but rooted in global soul.
PROGRAM (Please use ticket links to register)
12:00-1:00 Reiki Atunement with Cher Hyppolite / Urban Sanctuary
1:00-2:15 Yoga with Linda Wells / Linda Wellness Warrior + DJ Mojavi
2:15-3:00 QiGong (Tai Chi) with Nahdra Ra Kiros / House of Nahdra
3:00-4:00 Vinyasa Yoga with Amber Jamanka / True Body Mind Soul Vinyasa Yoga
*3:00-5:00 Mandala Art Workshop with Phoenix Soul-Fire
4:15-4:30 Meditation with Amber Jamanka / True Body Mind Soul Vinyasa Yoga
4:30-5:15 Herbal Workshop with Irischa Valentin / De La Tierra Botanicals
*5:00-6:00 Groovement dance Workshop with Dana E. Fitchett / defDances
Through the day...
Reiki by Luana Morales & Chalaun Lomax (Oku Healing Arts)
Herbal Consult by Irischa Valentin

H E A L
Cher Carter-Hyppolite is a certified Reiki Master, birth doula and advocate for women's health and wellness. She founded Urban Sanctuary and brings her love for wellness disciplines to individuals and communities in an open, family-friendly, and socially conscious atmosphere.


Linda "Wellness Warrior" Wells, M. Ed. helps individuals release toxic habits, and uses yoga and
nutrition education to help people develop healthier and happier lifestyles for which she is an advocate
and activist. Linda is a resilient Youth Trainer at the Benson Henry Institute of Mind Body and furthers
her activism by working with parent groups, the general public, schools and community based groups to
raise awareness on the importance of good health and wellness as our birthright. She is recognized by
Yoga Alliance as an experienced registered Yoga Teacher in Boston and Brookline Public Schools.
www.lindawellnesswarrior.com
Nahdra Ra Kiros of "The House of Nahdra" is a Qi Gong guide, Sacred Wellness Session facilitator
and creator/founder of The House of Nahdra fashion line. She is a provider of physical, metaphysical &
spiritual guidance & chakra work raising vibration & listening to the divine signs around.
Amber Jamanka of "True Body Mind Soul Vinyasa Yoga," is the daughter of 2 yoga teachers and
has been around yoga and meditation her entire life. She discovered Vipassana Meditation and Vinyasa
yoga in 1999 and began teaching medition and mindfullness in 2006; then eventually yoga in 2015. Her
passion for health, nutrition, dance, languages and cultures is a driving force behind her personal
commitment to impact society as a whole, in a positive way.

Irischa Valentin of De La Tierra Botanicals & Stinging Nettle Brujxs Healing Collective is a
community herbalist based in Boston. She has been formally studying and learning about plant-healing
medicine and essential oils since 2013. She is also trained in the first degree of the Usui tradition of Reiki, and is a birth doula. Irischa integrates Earth-based practices in her work with herbs and plants. Her belief in social justice & equity drives her desire to especially teach in communities who often cannot access so-called alternative' health care options. In this workshop, you will share plant healing wisdom and engage in a
community discussion about the ways plants are used for healing. You will sample some herbal remedies, learn how to make your own medicine and connect to the plants that grow around us.
https://www.facebook.com/delatierrabotanicals/
Phoenix Soul-Fire is a Self taught artist and yoga instructor from Boston, MA. Phoenix believes in healing through personal connections and mindful movement. She found art as a vehicle of change in her own journey of letting go and breaking free of attachments. She has since began using art as a means to bring together communiy so that all can fiind peace of mind.
Mandala Art w/ Phoenix Soul-Fire
In this workshop you will explore your creative subconscious through a Mandala painting sequence. Mandlas are used in many cultures around the world. Mándalas represent the journey back home to oneself. The center circle symbolizes the individual. You will be guided through creating your own piece of art to take home with you.
Website: www.phoenixsoulfire.com
Chalaun Lomax "Oku Healing Arts," is an evolving spirit healing community through Usui and
Kundalini reiki, herbal and plant medicine, aromatherapy and art.
www.okuhealingarts@gmail.com


Luana Morales has been a Reiki practitioner since 2005 in the Traditional Usui System of Natural
Healing. She also integrates healing practices from different Indigenous Medicine traditions into her Reiki
treatments. As a Birth and Bereavement Doula, Luana is committed to being present and being of service at every phase of life, from it's beginning to the end. She is especially interested in supporting people
through transitions. She has a commitment to supporting and holding sacred space for transitional age girls whether they are experiencing their first cycle, becoming teenager, or graduating high school.
Luana will work with you on creating memorable and special ceremonies including: Weddings, Renewal
of Vows, Commitment Ceremonies, Mother Blessings, Baby Blessings, Home Blessings, Full Moon
Ceremony, Coming of Age, First Moon cycle for girls, and Memorials. Luana is honored to create
sacred space for any occasion.

R E L E A S E

Dana E. Fitchett, director of defDances, is an Oakland based multidisciplinary artist, movement educator, MFA candidate & facilitator of the dance workshop; "Groovement"
Groovement is a class about finding individual sense of groove and comfort within the structure of a dance class focused on rhythm, musicality and authentic expression. Instead of drawing from a particular movement vocabulary, Dana shares the movement that comes most naturally to her. A hybrid reinvention of the diverse influences of her own dance background: ballet, jazz, hip-hop, modern, West African, tap, and—most influentially—House. The goal of Groovement is to become liberated through movement rather than feel oppressed by how to dance "right" and to create a protected space of community, acceptance and joy.
ALL LEVELS WELCOME!!
www.instagram.com/def_artinmotion (@def_artinmotion)
dafitchett@gmail.com

Dj Bruno has been spinning in the Boston area for over three decades. He loves making ppl dance and he loves all genres of music. If it has good beat he will play it. You can check out his monthly mixes by clicking this link.
https://www.mixcloud.com/DJBRUNO_BOSTON/utopia-january-2018/
Booking info:
djbruno016@gmail.com
857.258.2395

Lamont "Mizont" Depew is a child the 80's convinced to hit his 1st dance party on New Year's Eve of
'94........by his mom. She directed him to "The Loft" because she said, "you need a change in your life for
the good." That night with the sounds provided by his now mentor DJ Bruno, Mizont's life was never the
same again. Mizont cut his teeth & honed his skills at DJ Bruno's, "BiscuitHead Records" as the resident selector. Nowadays you can catch Mizont live as one of the resident dj's of the monthly "L.U.V" party in Boston.
Catch him on mixcloud with his mix series..."The Dirty Mattress Mix Vol 1-5" & "The Tomorrow Sessions."
https://www.mixcloud.com/lamont-depew/

Deep Just aka DJ AQuaBeaT is the founder of GetOpen Sessions, and needs no introduction in Boston where he has spun at Uhuru Afrika, Utopia, Be Free, and H.O.M.E. Dj/Producer Deep Just (aka DeepJust Aquabeat) is a veteran of the NYC house music scene with over 25 years behind the turntables and even more on the dance floor. Deep Just is known for his technical approach, thoughtful selection and passionate sets. His productions, like his playing are a soul filled blend of afro inspired rhythms and deep tech beats rooted in musical exploration.
www.soundcloud.com/deepjust


DJ MykBzsh's style is best described as beat driven, Soulful and Deep House seamlessly weaving eclectic blends of Rhythm & Blues, Jazz and World music. GetOpen Sessions Co-founder, Mike "DJ MykBzsh" Jackson came up in Brooklyn, NYC in the 80's golden age of the hip hop, digital pop and dance music establishing himself as a bonafide triple threat; DJ, B Boy & Graffiti artist. Fast forward a few decades of experience, exploration, evolution and technical refinement and you can now add Producer, Sound Engineer and Graphic Designer to his list of super powers. Based in the Norfolk, Virginia area, Mike "MykBzsh" Jackson is more than just a creative collaborator. He can be characterized as a technical advisor instrumental in the digital translation and integration of the GetOpen Sessions vision. His unique style, both visually and sonicly, is the perftect combination of technical professionalism & urban rawness.

Hassan Shabazz is part of the GetOpen Sessions family & by popular demand, making his 2nd appearance in Boston for Heal & Release. His stomping grounds is Brooklyn, New York but he's spun across the entire tri-state area seamlessly weaving a soundscape of multiple genres for the sole purpose of making the dance floor move.
www.mixcloud.com/hassanshabazz

Dj Mojavi aka Maurice Wilkey has brought his style of soulful dance, R&B and other afro-diasporic music
to the airwaves and dancefloors for over twenty years. He has been a resident at Soul Revival, Be Free,
Listening Party, and Lift As We Climb
www.mixcloud/djmojavi

Jesse Cardoso is founder of Lift As We Climb, a series of fundraising parties designed to integrate art
and music, where contributing artists and djs donate to youth-serving organizations. He spun at
H.O.M.E., Erato, and Listening Party.
www.mixcloud/jessecardoso

HEAL & RELEASE Boston! is a collaborative initiative.
Hosted by Lift As We Climb (Boston)
Healing sponsored by URBAN SANCTUARY (New Jersey)
Release sponsored by GetOpen Sessions (New York)
The GetOpen Sessions Park Tour's mission is the realization of the GetOpen Sessions vision in a community friendly and family oriented outdoor environment by teaming with local events, community groups and holistic service providers. Learn more here.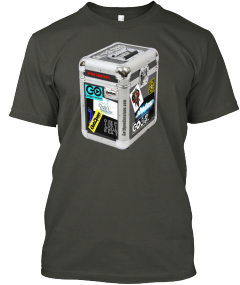 The GetOpen Sessions Park Tour On The Case Tee + MORE..!
$17.00
Show your support and look good. Check it out!