Description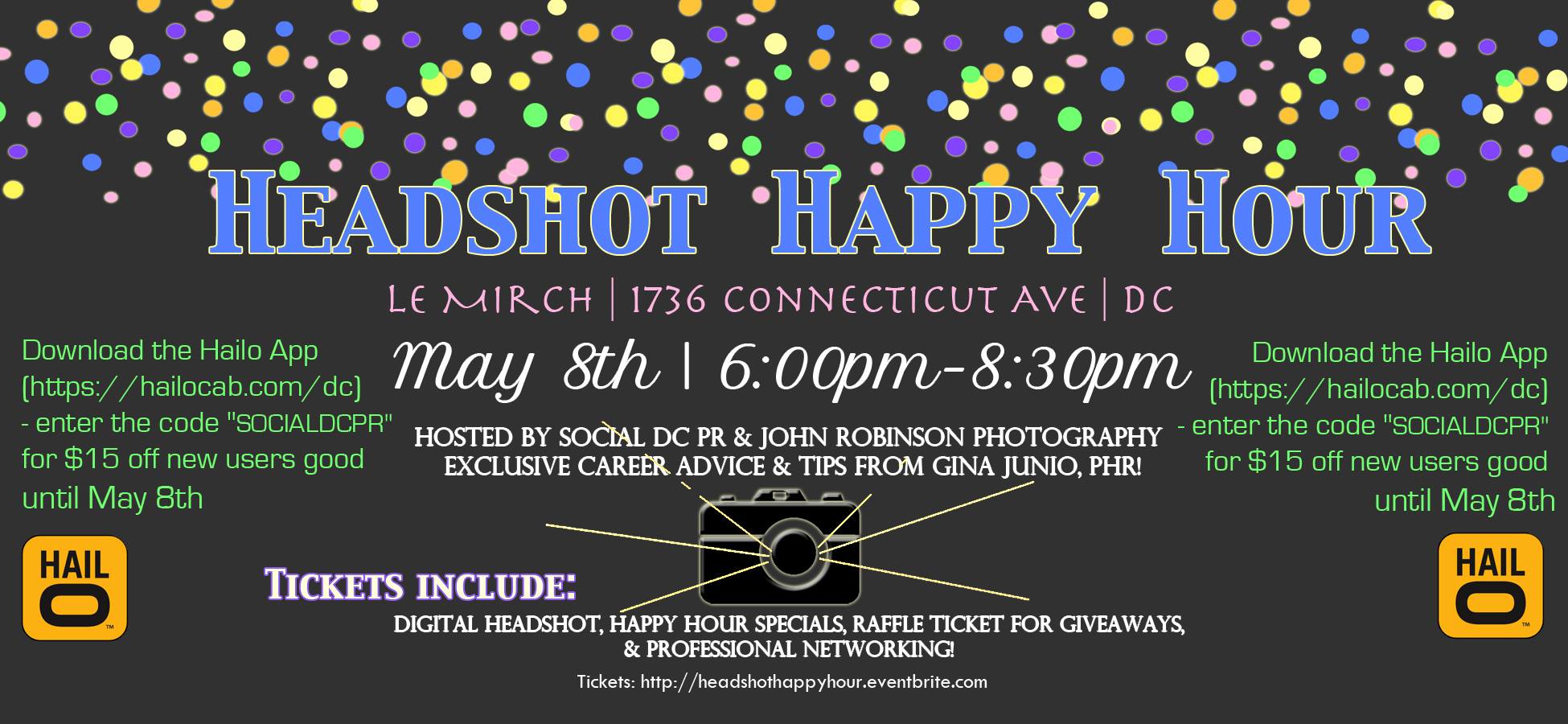 Join us for our first series of "Headshots and Happy Hour!" Let's face it- you've been using an unprofessional photo of yourself in professional networking for way too long! Headshots can be expensive and awkward- but they don't have to be!

Social DC PR has teamed up with John Robinson Photography to bring you an affordable and modern headshot, exclusive career advice from Gina Junio, and awesome drink specials and giveaways! Also, don't forget- you'll be networking with other professionals all night!
For just $20 you receive a professional digital headshot, a raffle ticket for our giveaways, and exclusive drink specials including $3 drafts and $4 wine!
We will also have Gina Junio, PHR, speaking about career advice and resume building tips! Junio specializes in career management and executive recruiting and change management. She is also a personal trainer. Get tips on improving your professional career and your physical well being!
Catch a ride to and from the Headshot Happy Hour using HAILO, the user-friendly app that lets you hail a cab right on your smartphone! HAILO has partnered with Social DC PR to give you $15 off your first ride- just use promo code SOCIALDCPR. Valid through May 8, 2014!
Special thank you to our sponsors: HAILO and career expert Gina Junio, PHR!