Description
Tickets - $15adv $20door (cash only)
Doors - open at 6:30pm (6pm for Dinner & Show VIP ticket holders)
Dinner & Show VIP Tickets - Early Entry (6pm), Includes "BBQ Buffet" (Burgers, grilled chicken, salads, and more), seating at one of our VIP tables.
With Bernadette Luckett (The Tracy Morgan Show/ Girlfriends)
Skippy Who?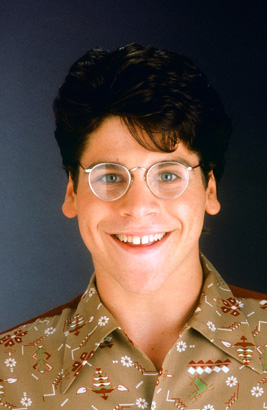 Loved by millions as Skippy from the hugely popular 80's sitcom Family Ties starring Michael J Fox
Check out his stand up comedy tour to find out why the Los Angeles Times calls him "refreshingly bright" and the Boston Globe says he's "wickedly funny." As a stand up comedian Marc has opened for Jay Leno and Jerry Seinfeld. He's starred in movies, hosted late night talk shows and more recently he's been behind the cameras writing and producing for E! TBS, Disney Channel, Animal Planet, GSN, Showtime and more.