Description
Head Start / Early Head Start In-Kind Training with Wipfli
Join us August 2, 2016 10:00 AM to 3:00 PM
Trainer: Tammy Jelinek, Wipfli (bio below)
Learning Objectives:
1. Explore the basics of in-kind and all levels of experience.
2. Discuss the different types of in-kind, with tips on how to generate more in-kind.
3. Review the specifics of in-kind policy clarifications and the common pitfalls to avoid that pertain to in-kind.
Session Description:
Are you finding in-kind harder to generate? Is answering the question, "Is this in-kind?" your responsibility? Does generating in-kind fall on your shoulders? If you answered yes to any of these questions, please join us in this session.
We will discuss the tools, techniques, and regulations of generating, calculating, and documenting in-kind. Make generating in-kind the responsibility of everyone in your program. This session will focus on:
• What regulations and guidelines govern nonfederal in-kind.
• How to decide whether a contribution is allowable nonfederal in-kind.
• Where the most amount of nonfederal match is missed.
• Documenting all in-kind.
Training will be at the Great Wolf Lodge, 10401 Cabela Drive, Kansas City, KS 66111 913-299-7001
Early Bird registration $246 through 4/1/2016
Regular Registration $320 ends Monday, July 11, 2016
Hotel arrangements:
Great Wolf Lodge is holding a block of rooms for Monday, 8/1 and Tues 8/2. Information about the room block will be sent with your registration confirmation.
Room block ends: July 1, 2016.
Presenter Bio:
Tammy T. Jelinek, MBA
Senior Manager, Wipfli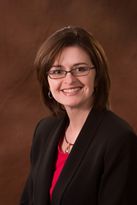 Tammy Jelinek has spent the majority of her career working in and with grant-funded and fee-for-services nonprofit organizations. She engages with leadership teams to strategically align their goals to grow, expand, and meet their mission. Tammy has provided training nationally in the areas of OMB's Uniform Guidance, Head Start/Early Head Start regulations, organizational development, organizational culture, human resources, leadership, and management. With her understanding of federal laws and regulations, she has assisted with growth, development, and consulting in both the private and public arenas. In helping clients make changes to impact their communities, Tammy has engaged in organizational development and culture initiatives, process design and implementation, financial analysis, and change management (including coaching). In addition, she offered her Head Start/Early Head Start knowledge to Wipfli's Model Human Resources Policies and Procedures Manual.