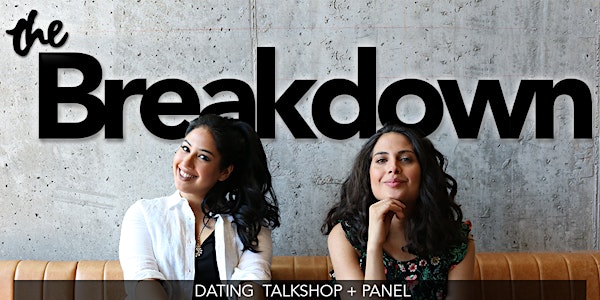 "HE SAID, SHE SAID" Bridging the Gap Between Tinder & Love | Co-ed Edition
Location
Industria Pizzeria + Bar - Griffintown
100 Rue Peel
#112
Montréal, QC H3C 0L8
Canada
Description
The Breakdown Vol. II
Let's say it like it is. Dating is confusing.
The Breakdown Vol. II, "He Said, She Said" co-ed edition, is a talkshop and panel discussion designed to help you understand the viewpoint of the opposite sex and to stop wondering, "what the hell is going on!?"
Do we really have to accept that men are from Mars and women from Venus? Or can we find common ground as humans here on Earth. We believe the latter because ultimately, we all want the same thing — connection.
This second edition of The Breakdown is for both men and women looking to simplify their dating experiences.
What to expect
Dating Expert, Kavita Ajwani, and Love Coach, Diana Eskander, will lead a talk and conversation aimed at bridging the gap between Tinder and love and turning "he said, she said" into "we said". A co-ed panel discussion will be part of the mix to help shed light on both sides of the equation. The event will take place in a casual setting at a Montreal bar over beer and wine.
Come as you are. Get your questions answered. And, if you're the outspoken type, join the conversation!
***Tickets are $35 each and include one drink.