HDI Southern Virginia Presents "People, Personalities, & the Plague"
Description
The HDI Southern Virginia Local Chapter is pleased to invite you to our end of the year meeting and HDI Analyst of the Year awards Presentation.
In this power-packed program, Gregg Gregory, CSP, will present "People, Personalities, and the Plague - Navigating Workplace Relationships", where he will recharge the batteries within your organization, build trust and morale and create a culture where every plays nicely in the sandbox.
The program will cover the following topics:
Behavioral Styles: Identifying and adapting
Establishing Healthy Conflict Around Ideas
Coping with Conflict when it goes awry: Identifying your natural style and using the R.E.S.P.E.C.T model to work through the conflict.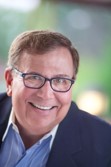 About Gregg: With more than 1,500 keynotes, breakout sessions and training workshops under his belt, Gregg Gregory is the teambuilding mastermind America needs today. A Certified Speaking Professional (CSP) with more than 25 years working at all levels within in corporate America, Gregg's experience goes beyond expectations. His expertise and articles have appeared in 100s of business and trade publications, including SellingPower.com and Boardroom Magazine, as well as appearing on Blog Talk Radio.
In this meeting we will also announce the 2016 winner of our Southern Virginia HDI Analyst of the Year award. Each year, HDI honors the very best in our profession. Our HDI Industry Award is the ideal way to acknowledge and celebrate professional achievement. Support Analysts who are nominated at the local chapter will have an opportunity to compete with their peers locally, regionally, and globally for this prestigious award. The nominator presents to the local chapter a personal business profile of the nominee, including specific attributes that demonstrate the nominee's understanding of industry standards, commitment to excellent service, and record of consistently exceeding performance objectives.
Agenda
12:00 Noon to 12:15 PM – Lunch and Networking
12:15 PM to 12:30 PM – HDI Corporate and Local Chapter items
12:30 PM to 1:30 PM - People, Personalities, and the Plague - by Gregg Gregory
1:30 PM to 1:50PM – HDI Analyst of the Year Awards
1:50PM to 2:00PM - Meeting Close


Share this event on Facebook and Twitter

We hope you can make it!

Cheers,
HDI Southern Virginia Local Chapter