Event Information
Location
Joseph Smith Memorial Building
15 East South Temple
Kirt/Harm Banquet Room
Salt Lake City, UT 84150
Description
What is the future of technical support? How far will automation reach? Will the robots take our jobs? What trends are on the horizon?
Please join us January 25th for HDI's Salt Lake City chapter CIO event where we will discuss these questions and more. Moderated by Niel Nickolaisen we have a great panel of highly skilled professionals with a broad range of experience and expertise. Lead by Amy Knapp, VP of Information Security and Service Delivery at OC Tanner, she will be joined Chris Bocage, IT Support Lead at Thumbtack, and Dean Moyes, Learning and Development Coordinator at Alsco Inc. The format will include some predetermined topics to discuss but will also schedule time for questions and answers.
In addition, a fantastic lunch (Roasted Turkey with all the fixin's) served right at 11:30am.

Complementary parking cards will be given out at the event.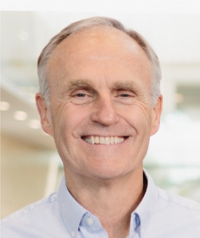 Niel Nickolaisen
Niel Nickolaisen is the CTO at OC Tanner. He has held technology executive and operations executive positions; typically in turnaround roles. He has a passion for helping others deliver on what he considers to be the three roles of IT leadership: 1) Enable strategy and 2) Achieve operational excellence and 3) Create a culture of trust and ownership.
He holds a MS in Engineering from MIT, a BS in Physics from Utah State University, and an MBA from Utah State University.
He writes an enterprise CIO column for SearchCIO. He is the author of "The Agile Culture" (2014, Addison Wesley) and "Stand Back and Deliver" (Addison Wesley, 2009). Niel was the winner of the 2015 Proph IT award.
Niel Nickolaisen
Chief Information Officer, OC Tanner
1930 South State Street, Salt Lake City, UT 84115
801.483.8333 / nnick@octanner.com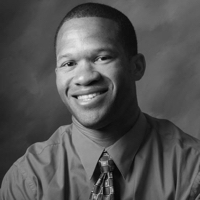 Chris Bocage

Chris Bocage is currently an IT Support Lead for Thumbtack's Draper, UT location. Thumbtack, headquartered in San Francisco, is an application used to connect consumers with industry professionals to get stuff done. Our promise, we make it easier to get more done. Prior to working for Thumbtack, Chris was the IT Service Desk Manager at OC Tanner for two years and worked in various IT roles for Western Governors University before that. In his free time, Chris is an avid sports fan and enjoys spending time outdoors.

VP of Information Security - O.C. Tanner
Dean Moyes, Learning and Development Coordinator – Alsco Inc
Date and Time
Location
Joseph Smith Memorial Building
15 East South Temple
Kirt/Harm Banquet Room
Salt Lake City, UT 84150