Description
Farewell to Joey DeSimone
Join us on December 6th to give thanks and a grand farewell to Joey for the years of service with HDI. After the first of the year he will be stepping down as President of the Salt Lake City chapter. We are all grateful for the energy and dedication he has brought to the position and elevating the local chapter.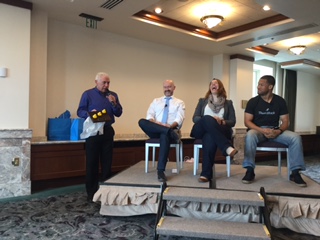 SLC Chapter Board Elections
With that, we are excited to open up a few different SLC Board positions. Have you ever wanted to get involved or know someone that would be excellent on the board? Bring your nominations with you! If you are unable to make it to the luncheon, please email your nomination/interest.
Appetizers will be served
Menu Includes:
New Orleans Shrimp
House made warm corn chips with spinach and artichoke dip
Rhode Island Calamari
Burnt Beef Tips
Tortilla chips with homeade guacamole