Description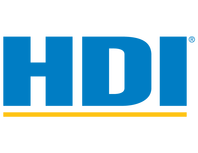 Agenda:
12:00 - 12:45 Lunch and Networking
12:45 - 1:15 Local Chapter Interest Meeting Presentation
1:15 - 1:30 Officer Elections
FAQs

Do I need to be an HDI Member to attend?
HDI membership is not required to attend this local chapter interest meeting. However, in the future, if you are not a member of HDI, there could be a fee associated with attending local chapter meetings. Members attend local chapter meetings for free!


How do I become an HDI Member?
HDI Membership is $295 annually. Buy Now


Can I sign up for an HDI Membership at the meeting?
Yes, we will have membership applications at the meeting.


Where can I connect with others prior to the interest meeting?
Join our LinkedIn group!


Who can I contact with questions about the interest meeting?
Kerri Kramer
Program Manager | Local Chapters, HDI
kerri.kramer@ubm.com
Rick Benevento
Division Lead End User Services, TEKsystems
rbeneven@TEKsystems.com
This meeting is hosted by TEKsystems and sponsored by HDI.