HDI Capital Area One Day Leadership Conference & Vendor Expo 2019

Friday, October 18, 2019 from 9:00 AM to 4:00 PM
Event Details
Come explore the possibilities of strengthening you, your team and your organization at HDI Capital Area's one day Leadership Conference and Vendor Expo Event here in the DC Metro Area! We have an informative day lined up featuring knowledgeable speakers and vendors to share information and tools to help you and your organization be successful.
Thanks to our vendor sponsors, we are able to offer this event FREE to members and $10 to non-members. This is up to a $100.00 value attendees can add back to their training budget. In addition to a strong program, the event will include networking time with industry professionals, breakfast, lunch, refreshments and GREAT PRIZES that include gift cards and more!
Registration
Register now to secure your seat for this great event! This event FREE to members and $10 to non-members. When you register, please be mindful that we are a non-profit corporation, so if you are unable to attend, please contact us at communications@hdicapitalarea.com five business days prior to the event, so we are able to open the seat for another attendee.
---
About the Program
Session 1: Diversity, Equity, and Inclusion in the Modern Technology Workplace
Diversity, equity, and inclusion are hot topics in today's workplace, and a strong diversity and inclusion strategy can help organizations attract top talent and drive innovative results. But what do these terms actually mean? And how can organizations achieve them? This interactive presentation will provide a deeper understanding of diversity, equity, and inclusion. We'll discuss some of the challenges organizations face, particularly IT organizations, as they seek the benefits of diversity, equity, and inclusion, as well as the techniques for meeting those challenges. We'll also discover ways to leverage diversity and create a culture of inclusion where everyone feels valued.
---
Session 2: Managing an Exceptional Multi-Generational Team
From baby boomers to millennials, this session dives deep into the nuances of every generation in today's workforce and clues you in to the methods for providing each with ways to optimize their success, regardless of their work style. Our esteemed speaker, Melissa Jackman, will help us discover the multi-generational impact on company culture, effective communication styles, the pitfalls of stereotypes, strategies for feedback and supervision, and how to coach for success.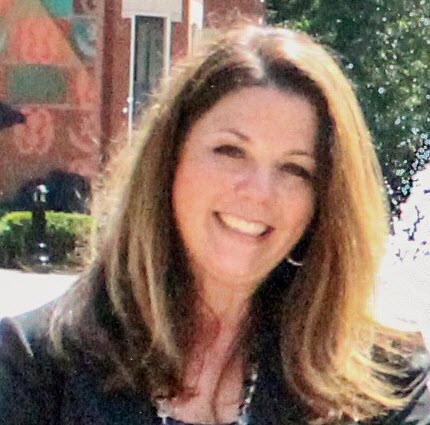 Melissa Jackman has more than 20 years of experience in managing and motivating support teams in blended internal/external support environments. As Help Desk Manager at Duquesne University, she is currently responsible for a team that supports approximately 15,000 users, and she's passionate about leadership and building and developing strong teams and individuals. Melissa served as the President of the HDI Steel City Chapter between 2015 and 2017. She received her MA in Leadership from Duquesne University.
---
Session 3: Women in Technology Discussion Panel
Join us for this interactive discussion with our esteemed panel of female professionals from the IT Service Management industry as they share their stories on being women in technology and discuss the unique perspective of women in a traditionally male dominated profession, and provide insights on how women can empower other women in the field.
Moderated by Monica Morrison
Panelists: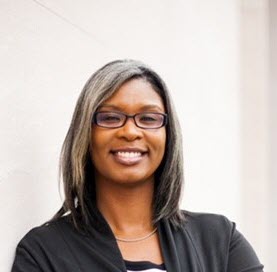 Alma Miller, Dr. Eng, PMP
Dr. Alma Miller is an enthusiastic entrepreneur, speaker, DevOps thought leader, and educator with over 15 years of experience in the IT industry. She obtained a bachelor's in electrical engineering from Catholic University, a Master's in Electrical Engineering from George Washington University, a Masters in Technical Management from Johns Hopkins University, and a Doctorate in Engineering from George Washington University. Dr. Miller considers herself a relationship counselor between development and operations teams. She started her consulting company, AC Miller Consulting, in 2013. Since then, AC Miller has provided services to government and commercial clients across multiple industries helping with ITIL and DevOps transformations. Dr. Miller speaks at industry conferences and events and teaches graduate courses for Johns Hopkins and University of California Irvine. In her spare time, she designs table top games with her four sons and husband which they have coined as Miller Boy Games.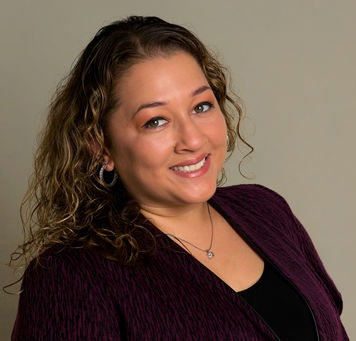 Jessica Alfaro, ITIL Expert
Jessica Alfaro is a Senior Manager at Acuity Inc., a management and technology consulting firm serving public sector clients since 2002. She has over 18 years of experience providing professional consulting services in the disciplines of IT Service Management (ITSM), IT Asset Management (ITAM), and Enterprise Architecture (EA). She helps clients capitalize on technology investments by providing the vision and strategy to realize process automation benefits across multiple facets of business, using best-in-class tools. Jessica is a big-picture thinker who draws on a variety of industry-leading best practices, frameworks, and methodologies such as ITIL, SDLC, Agile, and CMMI to help organization's look holistically across their organization to better effect cultural change. She has a passion for collaboration and shares her experiences as an industry thought-leader speaking at national and local industry events.
Cecilia Baldwin, PMI-ACP, ITIL
Cecilia Baldwin is Vice President for the Federal Civilian (Fed/Civ) sector of Sabre Systems, Inc. She leads operations across the entire Fed/Civ portfolio, identifies and integrates advanced technology solutions with current and emerging customers, specifically extending Sabre's data analytics, software development and digital transformation capability. She has secured and managed government contracts in both the federal and civilian marketspace where she was responsible for growing software development and engineering business related to big data systems. Prior to joining Sabre in 2014, Cecilia oversaw a major migration project at the Bureau of Labor Statistics (BLS) for the Current Employment Statistics Program. With over 24 years of experience in IT, Cecilia specializes in portfolio and enterprise development initiatives and has successfully managed many large-scale government contracts. Chosen as one of Sabre's Top Female Leaders of 2018, Cecilia was selected due to her professional contributions to IT, dedication to empowering women in tech, passion for teaching/mentoring and her support of Science, Technology, Engineering and Math (STEM) programs. Cecilia recognizes that the key to any successful organization are its people. She knows exactly how to bring out the best in everyone, regardless of their role within the company. Cecilia studied Management Studies at the University of Maryland University College and is a certified PMI-ACP Agile and ITIL practitioner.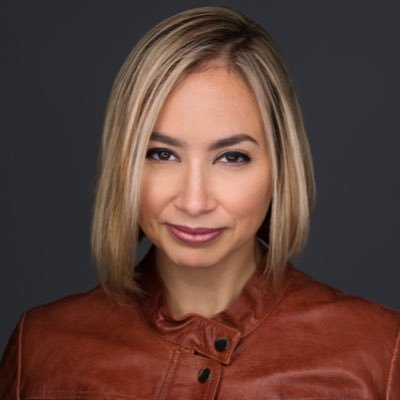 Erika Flora, PMP, CSM, ITIL Expert
Erika is a Senior Advisor and Principal with BEYOND20. For more than 15 years, Erika has worked with global IT organizations to improve how they work. She is ITIL Expert certified and holds a number of other IT "best practice" certifications. Erika has a Master's Degree in Microbiology from the University of Florida (go gators!) and is a skilled blogger, presenter, and the author of the guidebook, "Demystifying Agile, Scrum, and IT Service Management."
---
About the Vendor Expo
We would like to thank our Vendors for helping us bring this event to DC!
Our 2019 Sponsors/Exhibitors include the following: MIL Corporation, Cherwell, HumanTouch, Ontrack, Robert Half Technology, ASPG, ICMI, DriveSavers and more are coming onboard each day.  If you are interested in sponsoring, please contact vendors@hdicapitalarea.com.
Vendor Sponsors
Platinum Sponsor: MIL Corporation
Gold: Ontrack
Silver: Cherwell Software, DriveSavers
Bronze Sponsors: HumanTouch, Robert Half Technology
Event Sponsors: ASPG and ICMI
---
AGENDA
9:00 am—10:00 am: Registration, Networking, & Vendor Tables Open (Continental Breakfast provided)
10:00 am—10:15 am: Welcome & Announcements
10:15 am—11:15 am: Diversity, Equity, and Inclusion in the Modern Technology Workplace
11:15 am—11:30 am: 1st Prize Drawing & Break
11:30 am—12:30 pm: Melissa Jackman - Managing an Exceptional Multi-Generational Team
12:30 pm—2:00 pm: 2nd Prize Drawing* (Lunch Provided), Networking and Vendor Tables Open
2:00 pm—3:00 pm: Monica Morrison, Moderator - Women in Technology Discussion Panel
3:00 pm—3:30 pm: Refreshment/Dessert Break and Vendor Tables Open
3:30 pm—4:00 pm Closing Remarks and Prize Drawing*
*Must be Present to Win
---
ABOUT THE LOCATION
CareFirst
1st Floor Conference Area
1280 Maryland Ave., SW
Washington, DC 20024
There are parking garages located nearby for a cost.
The closest Metro stops are Smithsonian and L'Enfant Plaza.
The closest VRE station is L'Enfant.
Save This Event
When & Where

CareFirst
1st Floor Conference Area
1280 Maryland Ave., SW
Washington, DC 20024


Friday, October 18, 2019 from 9:00 AM to 4:00 PM
Add to my calendar
Organizer
HDI's Capital Area local chapter is a group of IT professionals that come together to network, educate, learn, and form lifelong relationships. Our chapter consistently earns the HDI President's Circle Award. This prestigious award recognizes the outstanding programs and value we deliver to our membership.
The Capital Area chapter hosts nine (9) meetings per year, with several major events occurring throughout the year. Read about them in our blog!
Please come out and join us at a meeting. You'll learn, laugh, network and build lasting relationships that will help you succeed both personally and professionally. We also prize raffles at each meeting so don't miss out! Visit www.hdicapitalarea.com to learn more.