HDI CAPITAL AREA ONE DAY LEADERSHIP CONFERENCE & VENDOR EXPO 2017

Friday, October 20, 2017 from 9:00 AM to 4:00 PM
Event Details
Come explore the possibilities of strengthening you, your team and your organization at HDI Capital Area's one day Leadership Conference and Vendor Expo Event here in the DC Metro Area! We have an informative day lined up featuring knowledgeable speakers and vendors to share information and tools to help you and your organization be successful.
Thanks to our vendor sponsors, we are able to offer this event FREE to members and $5 to non-members. This is up to a $100.00 value attendees can add back to their training budget. In addition to a strong program, the event will include networking time with industry professionals, breakfast, lunch, refreshments and GREAT PRIZES that include: an Amazon Echo, Gift Cards and more!
Registration
Register now to secure your seat for this great event! This event FREE to members and $5 to non-members. When you register, please be mindful that we are a non-profit corporation, so if you are unable to attend, please contact us at communications@hdicapitalarea.com five business days prior to the event, so we are able to open the seat for another attendee.
---
About the Program
Session 1: Building a Team Excellence Award Winning Service Desk
Travis Johnson will take you through MITRE's journey through building a team that won the 2017 HDI Team Excellence Award. The prestigious Team Excellence Award recognizes technical support teams that have most enhanced the image of the profession by setting and achieving the highest standards of excellence in customer support.
Attendees will learn how you too can build a best in class service desk.
Attendees will learn
• Build a skilled team through reoccurring training
• Don't be afraid to challenge each other
• Reduce attrition by providing a fun, comfortable and challenging environment

Travis Johnson, Help Desk Manager at MITRE, has over 15 years of experience leading multiple IT teams. Through years of experience, Travis has developed a passion for customer service and dedication to building high preforming teams. He is relentless in applying new techniques and skills that will provide the best customer experience while maintaining strong, cohesive and effective teams.
---
Session 2: How to be a Compassionate Geek: Bringing Humanity Into the World of Technology
Learn how to master the human side of technology with Don Crawley's transformative keynote How to Be a Compassionate Geek: Bringing Humanity Into the World of Technology. Based on his IT customer service book The Compassionate Geek, this keynote incorporates story-telling and humor, combined with logic and reason to make the case for mastering people skills as a necessary part of IT careers.
Attendees will learn
• How to be a better listener
• How to show you care
• How to use empathy to raise your customer service delivery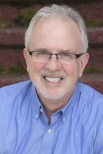 Don R. Crawley, CSP, Linux+, and IPv6 Silver Engineer, is a professional speaker and author. He works with organizations who want their IT and other technical staff members to master people skills including customer service and communication. He is author of seven books on subjects ranging from Linux servers and Cisco firewalls to love, compassion, and customer service. Don holds the National Speakers Association CSP (Certified Speaking Professional) credential, held by less than 12% of professional speakers worldwide. In addition to being a best-selling author, he has spoken before audiences in all 50 US states and Canada, plus Great Britain, Scotland, Ireland, Australia, India, and the Sultanate of Oman. He serves on the Technical Advisory Committee for South Seattle College and Everett Community College and is on the Board of Directors of NSA Northwest. In his spare time, he plays the pipe organ, watches the ships on Puget Sound, and laughs with his family.
---
A Service Desk Evolution: From Underperforming to High Performing in 180 Days
If you're new to service management or want to create a world-class service desk, this session is a must-attend. You'll learn how Inovalon, Inc., overcame real-world challenges around people, process, and technology and implemented solutions that evolved an underperforming service desk to one that vastly exceeded expectations in just 180 days. You'll leave with strategies that can be implemented on any service desk to enhance processes, performance, teamwork, and customer satisfaction.
Attendees will leave with strategies to:
• Build a new or transform an under-performing Service Desk to world-class performance
• Improve Service Desk metrics
• Increase customer satisfaction
• Build a cohesive culture that fosters teamwork and knowledge sharing
• Increase staff retention
• Improve your team's brand throughout the company
• Build trust in the ability of the Service Desk to deliver solutions
• Offer more services and provide additional value to your company

Monica Morrison is an accomplished IT Service Management professional with over 22 years of experience in the technical support industry and over 16 years of management experience, specializing in implementing industry best practices and technology that have improved service and support in large companies as well as non-profit organizations. She has extensive experience coaching and mentoring individuals and building strong, cohesive teams that achieve results. Monica is a high energy, passionate leader with a relentless pursuit of excellence. She has a remarkable strategic vision and focus on customer satisfaction, process improvement, team building and motivation, and solutions implementation. Monica holds ITIL and HDI Support Center Manager Certifications, and she currently serves as the VP of Logistics for the HDI Capital Area local chapter.
---
About the Vendor Expo
We would like to thank our Vendors for helping us bring this event to DC!
Our 2017 Sponsors/Exhibitors include the following:
IVANTI, General Dynamics, XA Systems, MIL Corporation, The Compassionate Geek, Cherwell, ServiceNow, ReACT, XA Systems, DriveSavers, Bomgar, HumanTouch, Robert Half Technology, RTH Solutions and more are coming on board each day.
If you are interested in sponsoring, please contact vendors@hdicapitalarea.com.
---
AGENDA
9:00 am—10:00 am: Registration, Networking, & Vendor Tables Open (Continental Breakfast provided)
10:00 am—10:15 am: Welcome & Announcements
10:15 am—11:15 am: Travis Johnson - Building a Team Excellence Award Winning Service Desk
11:15 am—11:30 am: 1st Prize Drawing & Break
11:30 am—12:30 pm: Don Crawley - How to be a Compassionate Geek: Bringing Humanity Into the World of Technology
12:30 pm—2:00 pm: 2nd Prize Drawing* (Lunch Provided), Networking and Vendor Tables Open
2:00 pm—3:00 pm: Monica Morrison - A Service Desk Evolution: From Underperforming to High Performing in 180 Days
3:00 pm—3:30 pm: Refreshment/Dessert Break and Vendor Tables Open
3:30 pm—4:00 pm Closing Remarks and Prize Drawing*
*Must be Present to Win
---
ABOUT THE LOCATION
The MITRE Corporation 
7525 Colshire Drive
Reception Desk ext. 3-6004. Conference room: 1H220
McLean, VA 22102-7539
Please bring a Government Issued ID and Check in at the Front Desk
Click here for Directions & a Campus Map
Attendees will park in MITRE 1 - West Parking lot. All registrants will receive a QR Code in the "Know Before You Go" email prior to the event.
By Metro
Take the Metro Silver Line train to the McLean Station. ƒ After exiting the fare gates, stay to the right and follow signs for "South Entrance/Buses/Parking/Kiss and Ride."
When & Where

The MITRE Corporation
7525 Colshire Drive
Conference room 1H220
McLean, VA 22102


Friday, October 20, 2017 from 9:00 AM to 4:00 PM
Add to my calendar
Organizer
HDI's Capital Area local chapter is a group of IT professionals that come together to network, educate, learn, and form lifelong relationships. Our chapter consistently earns the HDI President's Circle Award. This prestigious award recognizes the outstanding programs and value we deliver to our membership.
The Capital Area chapter hosts nine (9) meetings per year, with several major events occurring throughout the year. Read about them in our blog!
Please come out and join us at a meeting. You'll learn, laugh, network and build lasting relationships that will help you succeed both personally and professionally. We also prize raffles at each meeting so don't miss out! Visit www.hdicapitalarea.com to learn more.