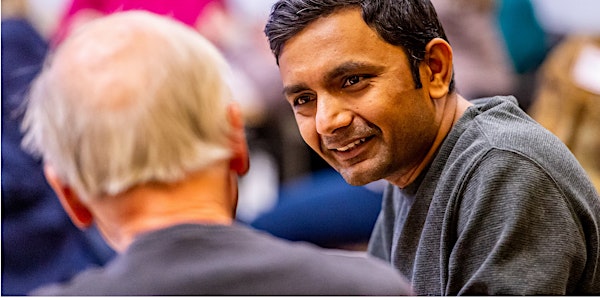 HCLS Racial Equity Training: REI Groundwater (Virtual, Fall 2022)
A free opportunity to learn from renowned racial equity trainers offered by Howard County Library System.
About this event
In this three-hour virtual webinar, Racial Equity Institute (REI) organizers will use data and stories to present a perspective that racism is fundamentally structural in nature. By examining characteristics of modern-day racial inequity, the presentation introduces participants to an analysis that most find immediately helpful and relevant. The Groundwater metaphor is designed to help practitioners at all levels internalize the reality that we live in a racially structured society, and that that is what causes racial inequity. The metaphor is based on three observations:
racial inequity looks the same across systems.
socio-economic difference does not explain the racial inequity.
inequities are caused by systems, regardless of people's culture or behavior.
Embracing these truths helps leaders confront the reality that all our systems, institutions, and outcomes emanate from the racial hierarchy, on which the United States was built. In other words, we have a "groundwater" problem, and we need "groundwater" solutions. Starting from there, we begin to unlock transformative change.
Training is presented in webinar format. Registrants will receive an email from REI containing a unique zoom link for the training. Please contact racialequity@hclibrary.org for assistance.
The details:
Seats are available on a first come, first served basis.
Please register for one session.
Tuesday, October 11 (9 am-12 pm)
Wednesday, October 12 (1 -4 pm)
Thursday, October 13 (9 am-12 pm)
 Friday, October 14 (1 -4 pm)
Saturday, October 15 (9 am-12 pm)
Login instructions will be emailed to registered participants a few days prior to the event.
Please share this opportunity with community members from your network with interest in racial equity training, and whose increased education in these topics would benefit the community.
Please note: We are working to build inclusive rooms of diverse individuals who are intentional about the learning. We are not sharing this opportunity via social media and thank you for refraining from that as well.
Each of us play a critical role in supporting and strengthening our community. We are so pleased to support your leadership and service with this high quality, free opportunity. We appreciate your commitment to building better community and look forward to your participation.
Contact us: If you need any assistance, or would like to let us know you are not available at these times but interested in future opportunities, please reach out to us at racialequity@hclibrary.org