Description
The HCEDA is proud to present Dr. Schäfer who will explain the Dark Net (Tor), its terms and definitions, key technologies supporting it, communication experiences, as well as unexpected phenomena including the growth of social networks in the Dark Net.
What exactly happens in the Dark Net; what effect can it have on our lives, our businesses, our security, and our freedom? From selling illegal products to supporting free speech and assembly in totalitarian regimes, unregulated, hard-to-trace and potentially criminal activity is thriving in purposefully-secluded and highly anonymous segments of the Internet.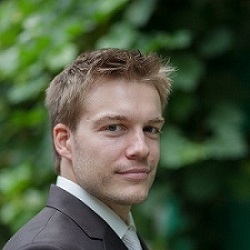 Dr. Marcel Schäfer is a Senior Research Scientist at Fraunhofer USA CESE (Center for Experimental Software Engineering). Fraunhofer offers political consulting and one-day training seminars to authorities, police agencies and journalists to tackle dark web activities.