Description
Economic Forces Driving Industry Transformation
The current U.S. healthcare industry accounts for 18% of the U.S. economy and suppresses wage growth while delivering poor health outcomes. Our current system needs to be fixed for the health of each of us, our communities, economy and nation. The system must change so it costs less, tackles chronic disease, and shifts resources away from acute and specialty treatments into care management, behavioral health, and health promotion.
David W. Johnson will outline a path to success built on customer-driven transformation, enlightened governmental regulation, and full-risk payment models. He envisions a revolutionary healthcare system that rewards quality outcomes, service excellence, and efficient operations.
Dave will cover:
The forces driving today's revolution in healthcare, including empowered customers, the liberated data, alternative payment models and pro-market regulations.

How the manufactured opioid tragedy is an example of the structural flaws in our industry.

Case studies of companies in the healthcare ecosystem in the midst of reform, including Oak Street Health, Village MD, as well as CVS-Aetna, Optum-Davita, Humana-Kindred, and others.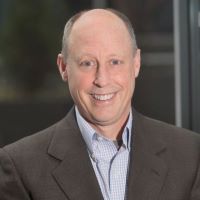 Johnson spent 25+ years as an investment banker for health systems and watched the costs of treatment, coverage, pharmaceuticals, and the entire industry rise while wellness, health, outcomes and life expectancy fell.
In 2015 Johnson founded 4sight Health, a thought leadership and advisory company working at the intersection of strategy, economics and innovation. 4sight identifies and supports game-changers in the healthcare arena that are bringing customer-centric solutions to market. His first book, Market vs Medicine, outlines the stark conflict between healthy economic models and the flawed foundation of the healthcare industry.
Johnson's core philosophy arose from his experiences as former Peace Corp volunteer in Africa and his master's program at the Harvard's Kennedy School of Public Policy. Throughout his life Johnson has worked to find strategies that help individuals, communities, organizations and the economy thrive through better health. He believes America will build the healthcare system it needs and deserves lead by organizations where outcomes matter, customers count, and value rules.
Johnson developed powerful storytelling skills as an English major at Colgate University. He infuses his speaking and writing with cultural, historical, literary and business anecdotes to take audiences from the familiar to the complex
The Customer Revolution in Healthcare: Delivering Kinder, Smarter, Affordable Care for All (McGraw Hill, 2019) is a rallying cry to recruit leaders inside and outside of the healthcare industry to force change that will make the U.S. healthier and financially stronger as individuals and the nation.
Program agenda:
4:30pm - Checkin
5:00pm - Program begins
6:00pm - adjourn
HC3 is an intiaitve of Third Horizon Strategies and MATTER.