Description
Join us for a conversation on Illinois policy reform and expectations for 2019 with our esteemed guests:
AJ Wilhelmi, CEO, Illinois Health and Hospital Association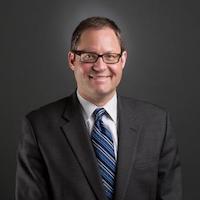 A.J. Wilhelmi became the President and CEO of the Illinois Health and Hospital Association (IHA) on January 1, 2016. With offices in Chicago, Naperville, Springfield, and Washington D.C., IHA represents more than 200 hospitals and health systems as they care for their patients and communities, advocating for a sustainable, patient-focused health care system that provides high-quality care and promotes healthy local communities. Previously, Wilhelmi served as IHA's Chief Government Relations Officer from 2012 to 2015. As Chief Government Relations Officer, Wilhelmi was responsible for directing IHA's overall state and federal advocacy and policy agendas. During that period, IHA achieved major advocacy accomplishments, including enacting landmark legislation on hospital tax exemption, expanding Medicaid coverage under the Affordable Care Act, obtaining new ACA access payments, and preserving Medicaid funding.
Jordan Powell, CEO, Illinois Primary Health Care Association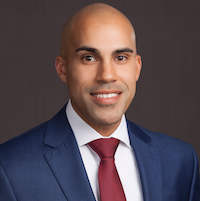 Jordan Powell was appointed as the Illinois Primary Health Care Association's (IPHCA) President & CEO in December 2018. Powell is the fourth CEO in the organization's 36-year history and the first African-American to hold the title. He previously served as IPHCA's Senior Vice President of Public Policy and Governmental Affairs for five years. Powell has dedicated his career to public service and during his tenure with IPHCA, he has worked closely with the Illinois General Assembly and United States Congress to advocate for policy initiatives and funding needs on behalf of health centers, positioning them as the providers of choice in their communities. His new role allows him to carry out strategic initiatives that include increasing public awareness of the needs of community health centers and positioning IPHCA as the state's leading health care trade association.
Jordan has been named to the Springfield Business Journal's "40 Under 40" list and serves as the Vice Chair of the Legislative Committee of the National Association of Community Health Centers. He previously served as Deputy Director of Government Relations at the Illinois Press Association and worked as a Legislative Liaison for the State of Illinois. He is a graduate of the University of Notre Dame, where he received his Bachelor of Arts degree in political science while he was also a member of the Fighting Irish track team. He is currently pursuing his MBA at Washington University's Olin Business School in St. Louis, MO.
Samantha Olds Frey, Executive Director, Illinois Association of Medicaid Health Plans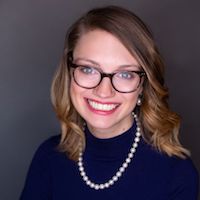 Samantha has nearly a decade of experience in health care and appropriations policy and as Executive Director at IAMHP she is responsible for coordinating legislative strategies, testifying before legislative committees and working closely with state agency administrators to formulate and implement policy that positively impact members. Prior to joining the association, Samantha was Research and Appropriations Analyst for Illinois House of Representatives where she helped negotiate and craft the Medicaid Reform Act of 2010, the $2.7 billion Medicaid reform package known as the SMART Act of 2012, and the Medicaid Expansion package authorized by the Affordable Care Act in 2013.
Samantha was named to Forbes Magazine's 30 under 30 for her work in public policy in 2015. She earned her Bachelor's Degree in Economics from St. Louis University and her Master's Degree in Public Policy and Administration from Northwestern University.
Program agenda:

7:30am - Checkin
8:00am - Program begins
9:00am - adjourn