HBS Real Estate Alumni (+ friends) Leadership Conference
Description
Join HBS alumni, professors and industry leaders as we dive into the complex forces shaping the real estate industry today in an intimate conference designed to enhance relationship building among leading alumni. Whether you are a real estate investor, developer, Proptech entrepreneur or owner, this event will provide you with the insights you need to maximize success and capitalize on opportunities in this uniquely challenging sector.
The mission of this event is to make a difference to Alumni in the Real Estate Industry by:
Increasing the flow of communication

Stimulating discussion of real estate industry business issues and trends

Providing networking opportunities and promoting relationship building

Enhancing

idea exchange and deal making

Making a difference to society by drawing attention to/donating most of the profits to worthwhile causes
Since the majority the profits from this event will benefit Teaching Matters, your participation will make a meaningful difference to society. Let's come together to elevate our collective success while making a difference to early education.
This event is not officially affiliated with Harvard Business School. It is an intimate conference of senior leaders created by alumni for alumni.
Conference Co-Chairs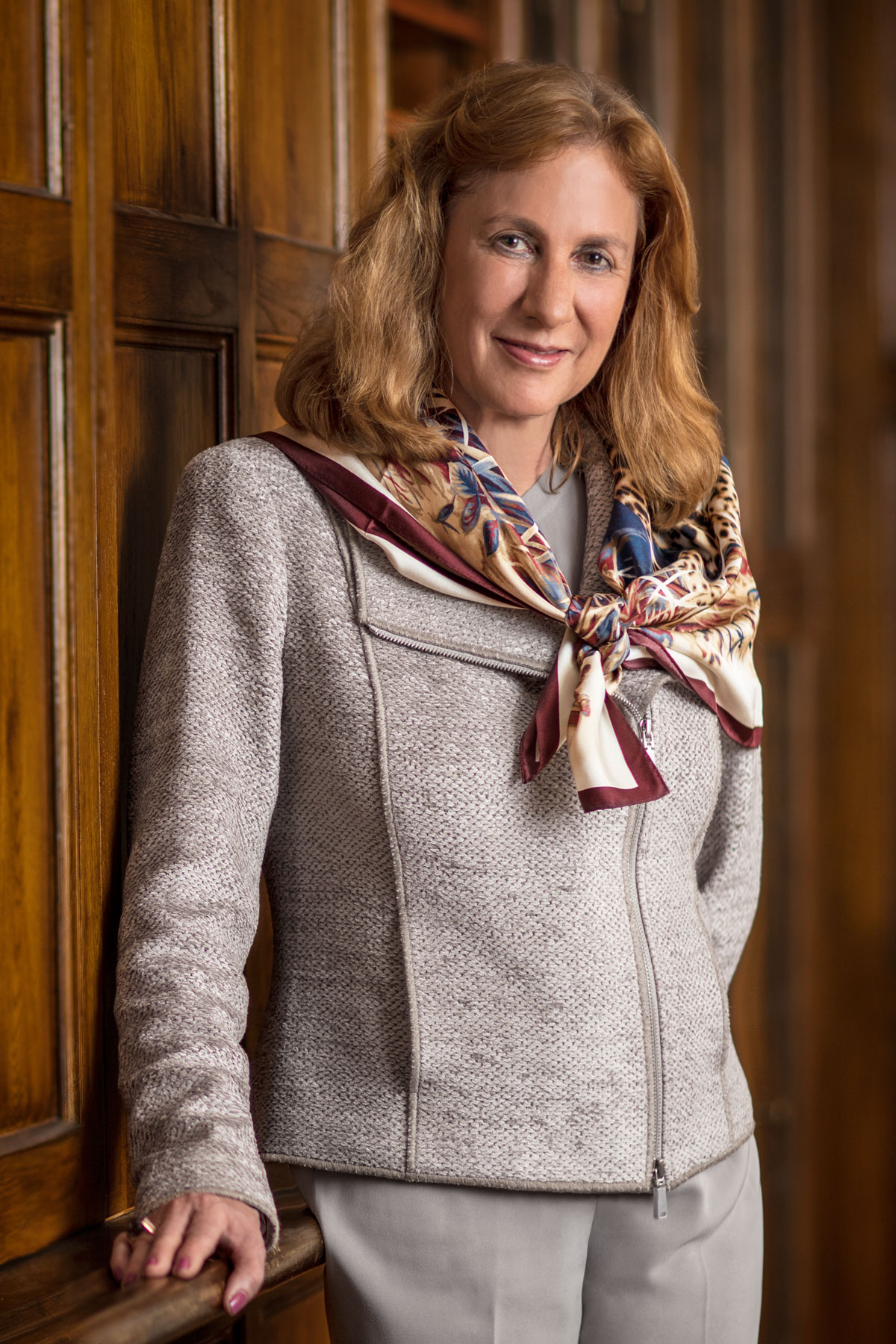 Nori Gerardo Lietz
Senior Lecturer of Business Administration at Harvard Business School, Founder at Areté Capital
Nori Gerardo Lietz is a Senior Lecturer of Business Administration in the Finance and Entrepreneurial Management Units. She presently teaches Real Estate Private Equity and Venture Capital and Private Equity.
Nori Gerardo Lietz is the founder of Areté Capital, a real estate advisory firm. Until June 2011, Ms. Gerardo Lietz was a Partner at Partners Group, a Swiss based private alternative asset manager. At Partners Group she was Chief Strategist for private real estate, a member of the Global Investment Committee, and Chair of the private real estate Investment Committee. Ms. Gerardo Lietz co-founded Pension Consulting Alliance ("PCA") in 1988 and developed its real estate investment management and advisory activities. PCA became the largest real estate advisory firm in the world in terms of client assets. In that capacity she represented many of the largest real estate investors in the world. Previously, she co-founded Public Storage, Inc., an institutional money management firm deploying pension capital to acquire real estate assets. She began her career as an attorney at Paul, Hastings specializing in SEC and ERISA matters on behalf of pension funds, real estate managers and real estate pension consultants.
Ms. Gerardo Lietz holds an AB with honors from Stanford University. She also holds a juris doctorate from the UCLA School of Law where she was the Chief Comment Editor of the UCLA Law Review.
She is a member of the Mack Cali Board of Directors. She is a former member of the Pension Real Estate Association Board of Directors and of the Real Estate Research Institute Board of Directors. In 2005 she was the Commencement Speaker for the MIT Center for Real Estate. She received the 2014 Distinguished Teaching Award for the Elective Curriculum from the Harvard Business School Class of 2014. The Private Equity Real Estate Magazine named her one the 30 most influential industry leaders in 2006, the second most influential real estate person globally in 2007, and one of the 10 most prominent women in real estate in 2010.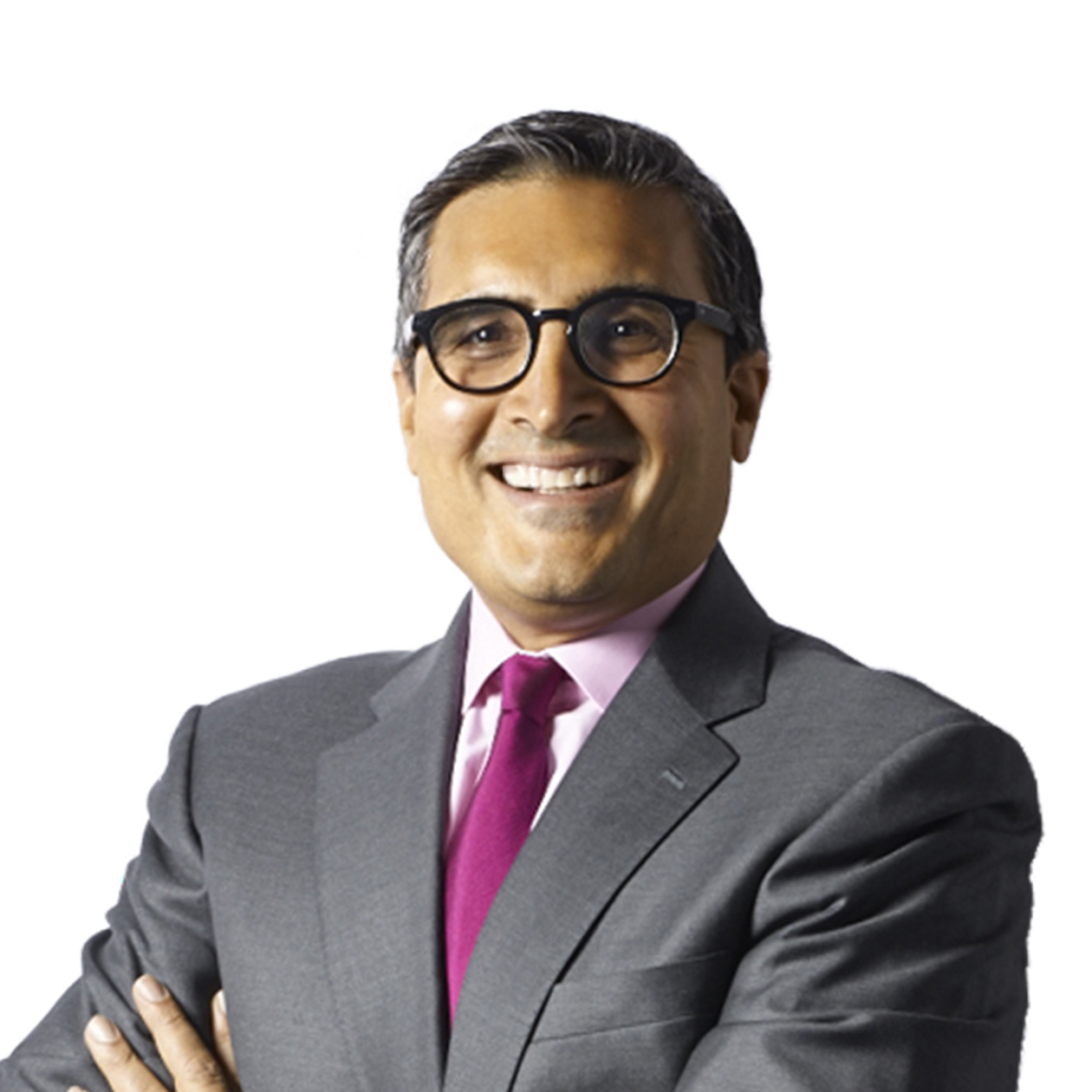 Sonny Kalsi
President of BentallGreenOak
Sonny Kalsi is the President of BentallGreenOak (BGO). He is based in New York and has oversight responsibility for the firm's global business. BGO is a global real estate investment and management platform with approximately $50BN under management, 22 offices worldwide and over 1,200 employees. Sonny co-founded GreenOak Real Estate in 2010 and together with the team, grew the business from the ground up to $12BN of AUM in 10 countries, with over 100 employees.
Sonny was previously the Global Co-Head of Morgan Stanley's Real Estate Investing (MSREI) business and President of the Morgan Stanley Real Estate Funds until 2009. At its peak, the platform had approximately $100 billion of assets under management in 33 countries. Sonny spent almost 10 years in Asia while at Morgan Stanley, helping build that business into a market-leading platform. Prior to managing MSREI globally, Sonny was based in Asia where, beginning in late 1997 and through his tenure into 2006, he and his team led the formation of Morgan Stanley's property business and built the leading real estate platform in the region.
Sonny is a graduate of Georgetown University with a BS degree in Finance, and is a former member of the Board of Regents of Georgetown University. He serves on the boards of a number of portfolio companies and has been cited in numerous publications for his profile in the real estate industry, including Private Equity Real Estate magazine as one of the "30 Most Influential" people in private equity real estate globally. He is also a board member of Oberoi Realty, a member of the Young Presidents Organization and an Adjunct Professor at Columbia University in the Master of Real Estate Program.
Select Past Speakers*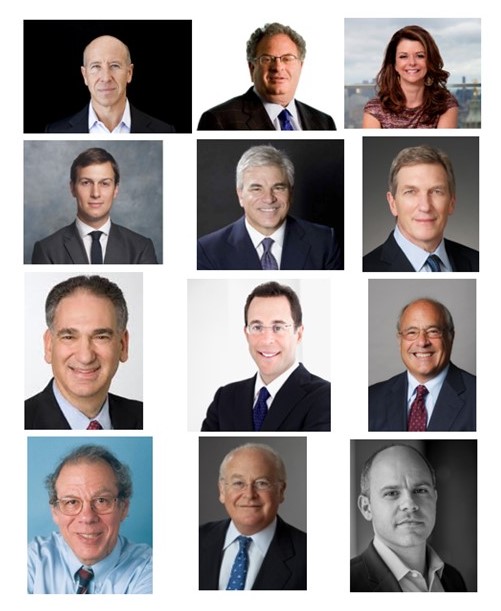 •
Arthur Segel
,
Poorvu Family Professor of Management Practice, Harvard Business School
•
Barry Sternlicht
,
Chairman & CEO, Starwood Capital Group
•
Michael Fascitelli
,
Former President & CEO, Vornado Realty Trust
•
Dean Adler
,
CEO/Co-Founder, Lubert-Adler Partners, LP
•
Jeff Blau
,
CEO/General Partner, Related Companies
•
Jeffrey S. Quicksilver
,
Managing Principal, Walton Street Capital
•
Jared Kushner
,
President/CEO, Kushner Companies
•
Samuel Plimpton,
Partner Emeritus and Senior Advisor, The Baupost Group
•
Mart Bakal
,
Chairman Crimson Capital
•
Bryce Blair
,
Chairman of the Board, AvalonBay Communities
•
Brahm Cramer
,
Co-Head/Co-Chief Investment Officer, Real Estate Investment Group, Alliance Bernstein
•
Neil Brown
,
Chief Development Officer, Archstone Communities
•
Michael Depatie
,
CEO, Kimpton Hotels and Resorts
•
Gabe Finke,
CEO, Amstar Group
•
MaryAnne Gilmartin
,
President & CEO, Forest City Ratner Cos
•
Richard Gomel
,
Partner & Managing Director, Junius Real Estate Partners
•
Yash Gupta,
Managing Director & Country Head, Hines India Real Estate Private
•
Merrick Kleeman
,
Managing Partner & Co-Founder, Wheelock Street Capital
•
Schecky Schechner
,
Managing Director/US Head, Real Estate Investment Banking, Barclays Capital
•
Paul Whetsell
,
CEO, Loews Hotels
•
Steven Witkoff
, Founder/CEO, Witkoff Group
•
Daniel Cummings
, Harvard Management Company
*Past speakers for the 2013 HBS Real Estate Leadership Conference, which was planned and executed by Dionis Rodriguez, as founder/president and on behalf of the HBS Real Estate Alumni Association.
Please forward this invite to fellow HBS alumni and friends in the real estate industry as our list is limited.
Majority of the Profits to Benefit Teaching Matters
About Teaching Matters
Teaching Matters is a professional learning organization dedicated to increasing teacher effectiveness, a critical factor in student success. Our mission is to close the opportunity gap of an unequal education system for underserved and historically marginalized children. We envision a nation where every student has equitable access to excellent teaching, regardless of zip code. From states and districts to schools and classrooms, we partner to help teachers and school leaders develop the skills they need to teach well, lead their peers and drive school-wide improvement. From 25 years of working in New York City's public schools, we've developed an understanding of realistic and lasting ways to improve student outcomes, and we're committed to real, measurable results. Teaching Matters is a 501©3 nonprofit organization. Teaching Matters has a 4-star, 91.06 rating from Charity Navigator.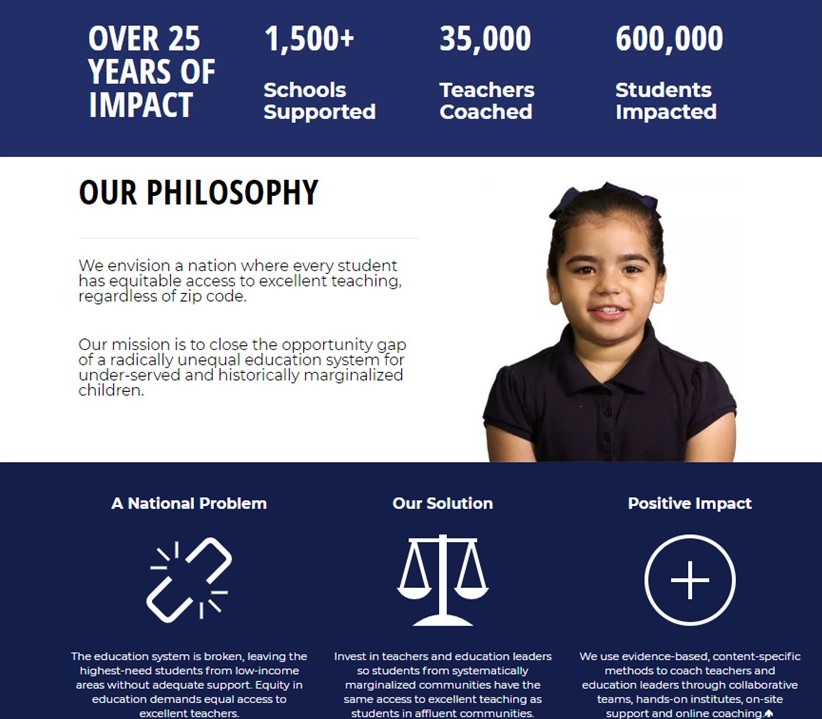 Organized by The Crimson Connection
The Crimson Connection aims to strengthen relationships as well as increase the collective success of attendees, while making a difference to society by bringing attention to/donating a portion of profits to worthwhile charities and causes. Thank you for your support!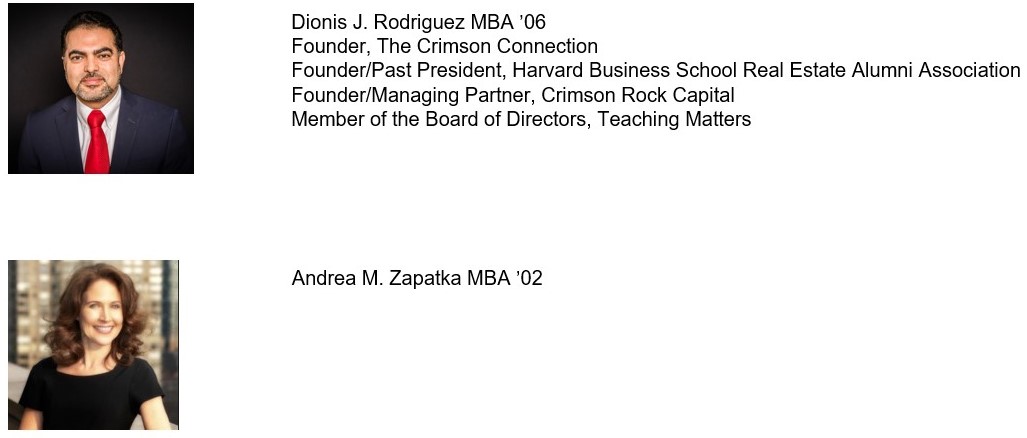 Sponsorship opportunities available. Email dionis@crimsonrockcapital.com for details.