Description

GCC is proud to host Fireside Chat with Jing from Harvard Center Shanghai.
From China with Snapchats: 来自中国的闪聊
3+ short stories that reflect life in China today
Location: Harvard Business School, Aldrich 207
Date: Monday Sep 25th, 7:00pm-9:00pm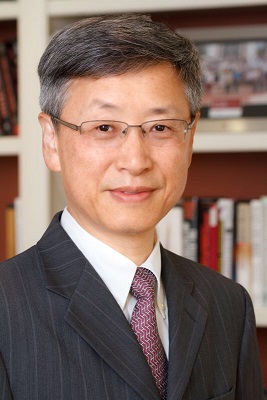 Jing Huang
Mr. Huang is Managing Executive Director at Harvard Center Shanghai. He came to Harvard from a distinguished venture capital and private equity career. Most recently, Mr. Huang was Partner of TPG Growth and RMB Funds, based in Shanghai, China. Before TPG, he was Managing Director at Bain Capital LLC, where he set up and ran its Shanghai operations. His other investment positions included Managing Director China at SOFTBANK Asia Infrastructure Fund (SAIF), Partner at SUNeVision Ventures and Senior Manager of Strategic Investment at Intel Capital. Before his investment career, Mr. Huang worked as Director of Research Operations at GartnerGroup, Co-founder/Vice President of Marketing at Mtone Wireless and English Lecturer at Communication University of China. Before joining Harvard, Mr. Huang served as member of the Board of Governors at China Venture Capital Association (CVCA) and Deputy Chairman of Shanghai Private Equity Association (SHPEA). Mr. Huang received an M.B.A from Harvard Business School, an M.A. from Stanford University and a B.A. from Beijing Foreign Studies University.
黄晶生
黄晶生先生现任哈佛中心上海的董事总经理。黄先生是在从事多年创业投资和私募股权投资行业之后加入哈佛的。他最近曾任德太集团(TPG)成长基金和人民币基金驻中国上海的合伙人。 在德太之前,黄先生曾任贝恩投资的董事总经理,建立并管理其上海办公室。之前,他先后为是软银亚洲信息基础投资基金(SAIF 赛富)的中国区董事总经理,香港新意控股公司的企业风险投资公司之合伙人,和英特尔公司战略投资机构的高级经理。他的其他职业生涯还包括担任美国GartnerGroup公司亚太区市场研究部总监,共同创始美通无线公司并担任其市场部副总裁,和在中国传媒大学任英语讲师。在加入哈佛之前, 黄晶生曾任中华股权投资协会 (CVCA) 的理事和上海国际股权投资基金协会(SHPEA)的副理事长。黄晶生获得了哈佛大学商学院工商管理硕士学位,斯坦福大学社会学硕士学位和北京外国语大学英语学士学位。