Description
GCC is collaborating with Fosun Property to bring latest updates on Real Estate Investment in China. The talk will be given in English and students with all background are welcome to attend. Related job postings can be found on Career Hub Today. Both full-time and intern opportunities are available.
FOSUN PROPERTY
Fosun Property utilizes "Hive City + Global Landscape" as its core strategy, "Financialization, Globalization, Industrialization" as its operational tactics, dedicating to vision of being the Global Hive City Practitioner, customized for family happiness globally, ecosystemized for global great businesses, covering whole real estate value chain of real estate integration, real estate development, asset management, fund management and other real estate services.
As of now, Fosun Property has expanded its landscape with over 120 on-going projects, of which Hive City projects located in over 40 cities across the globe. Total asset under management is over 280 billion RMB.

GLOBAL REAL ESTATE INVESTOR (GRI)
GRI is the global talent development plan of Fosun Property, dedicated to hiring and developing graduates from top tier schools across the globe with diverse backgrounds, global perspectives and entrepreneurial spirits who can thrive in a fast paced, dynamic and multi-cultural environment.

GRI offers a unique global project based rotational program and is designed to cultivate future global real estate leaders who can consolidate and accelerate Fosun Property's international asset allocation and capital management capabilities, and continue to grow the global investment landscape in both mature and emerging markets.

- Business Leadership Program
Devoted to developing business school MBA graduates with 5 years of experience in real estate, finance or consulting industries, who possess a proven track record in working on a range of projects across real estate development and investment, corporate mergers and acquisitions or strategic consulting.

- HR Leadership Program
Play the role of the "Business Partner" to empower the investment team and provide integrated solutions for organizational development and talent management. We aim to hire and accelerate MBA and masters graduates with 5 years of experience in human resources.

- Finance Leadership Program
With the role of "Value-Add Partner" to accelerate investment decision making and capital allocation by leveraging financial expertise, risk management abilities and financial perspectives, who possess 5 years relevant industry experiences and are expected to become global finance leaders.

- Management Trainee Program
GRI Trainees will have the privileged opportunity to work on the full spectrum of investment projects in which Fosun Property is involved globally, with mentoring from seasoned line managers. Undergraduates and postgraduates with diverse backgrounds, innovative thinking and entrepreneurial spirit will be nurtured to become global real estate investment professionals.
Join Wechat Group here: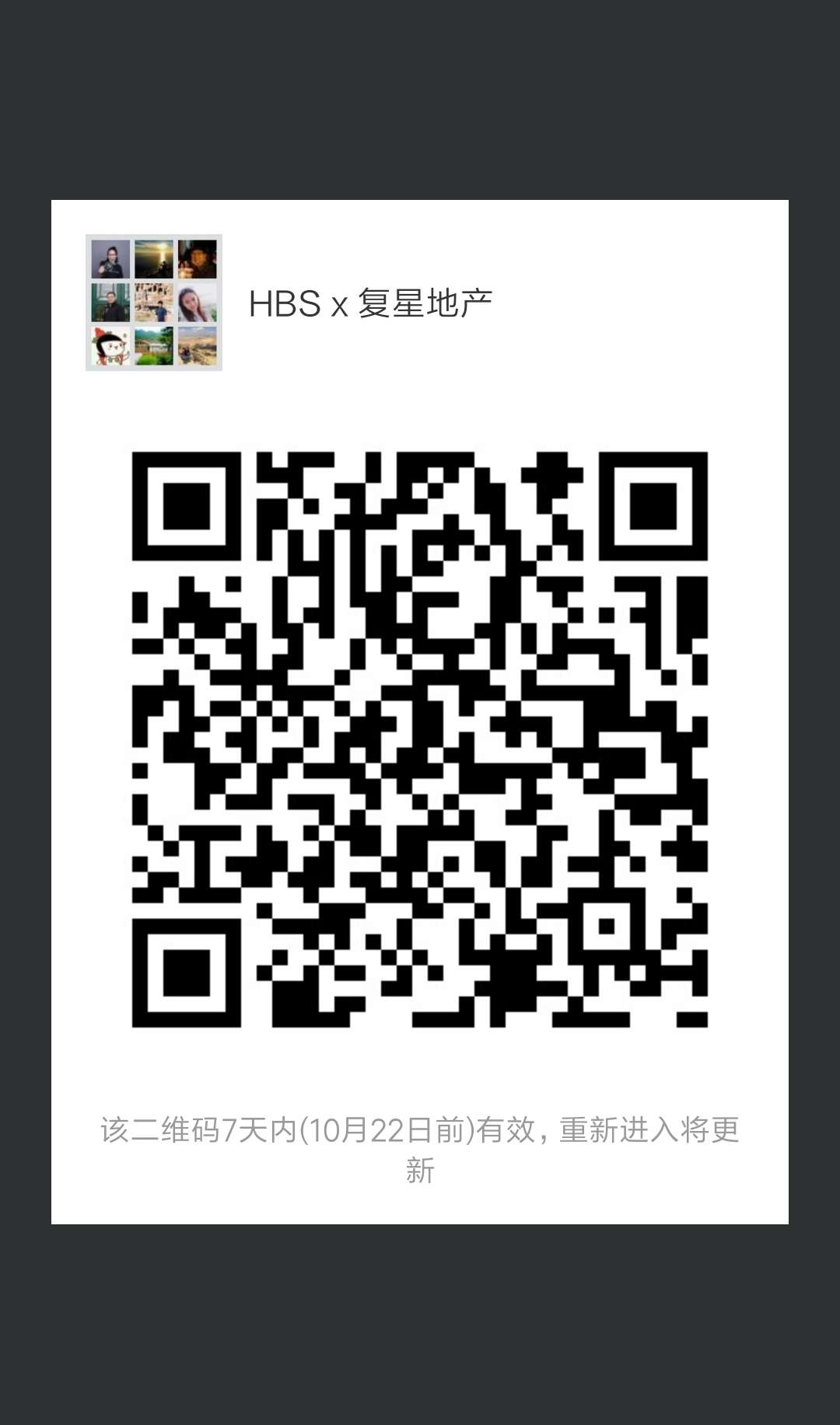 More information can be found at (Chinese language)