Description
A Live Event*
Whether you enjoy a lively debate or prefer to suppress your feelings over disagreements, we all struggle with conflict at work. Every day we navigate competing interests, clashing personalities, limited time and resources, and fragile egos. How can you address conflict professionally and productively—and in a way that improves both your work and your relationships? Join Harvard Business Review to learn strategies for handling conflict in a thoughtful, deliberate way. We'll talk about specific situations such as: dealing with a passive-aggressive colleague, disagreeing with your boss, and fighting from afar.
Share your pictures, comments, and questions during the event with #HBRLive and the handle @HBRexchange.
*Please note that space is limited, and registration will close when capacity is reached. This event will not be webcast so please only register if you plan to attend in person.
SPEAKERS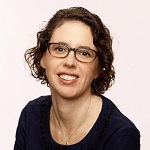 Amy Gallo is contributing editor of Harvard Business Review and the author of the HBR Guide to Managing Conflict at Work. @amyegallo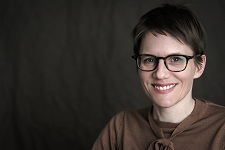 Katherine Bell is editor of HBR.org. @katherineabell
EVENT DETAILS
Wednesday, June 15
Workbar Cambridge
45 Prospect St.
Cambridge, MA 02139
(One block from Central Square T stop. Public parking available at Green St. garage.)
6:00 - 6:30 PM
Guest Check-ins with Light Food
6:30 PM
Welcome - Curt Nickisch, senior editor, Harvard Business Review
6:35 - 7:30 PM
Program with Amy Gallo and Katherine Bell
7:30 – 8:00 PM
Post-panel Reception