HBR Live: "The State of Strategy"

Tuesday, September 15, 2015 from 6:30 PM to 8:30 PM (BST)
Event Details
'The State of Strategy' 
A Free Live Event
for Executive Subscribers of Harvard Business Review 
How does your company develop and execute its strategy?
Choosing the right strategic approach is no easy task. In the past 40 years the business environment has become increasingly complex, as have number of possible strategic approaches.
On Tuesday 15th September 2015, Harvard Business Review and The Boston Consulting Group invite you to join us for an evening of discussion on the current shape of business strategy led by Martin Reeves, co-author of new book 'Your Strategy Needs a Strategy'.
In his book, Martin Reeves explains how the myriad existing approaches to strategy - from Blue Ocean to Five Forces to Lean - can be sorted into just five categories. You need to decide whether your aim is to Be Big, Be Fast, Be First, Be the Orchestrator, or simply Be Viable – a decision that is dependent on the state of your business environment.
He will explain how to match your approach to strategy to your environment, determine when and how to execute, and how to avoid a potentially fatal mismatch.
Martin's presentation will be followed by live interview with Sarah Cliffe, Executive Editor at Harvard Business Review, and will conclude with an open Q&A session.
For more information on 'Your Strategy Needs a Strategy', see Martin Reeves' Ted Talk at https://www.youtube.com/watch?v=YE_ETgaFVo8

ABOUT THE SPEAKERS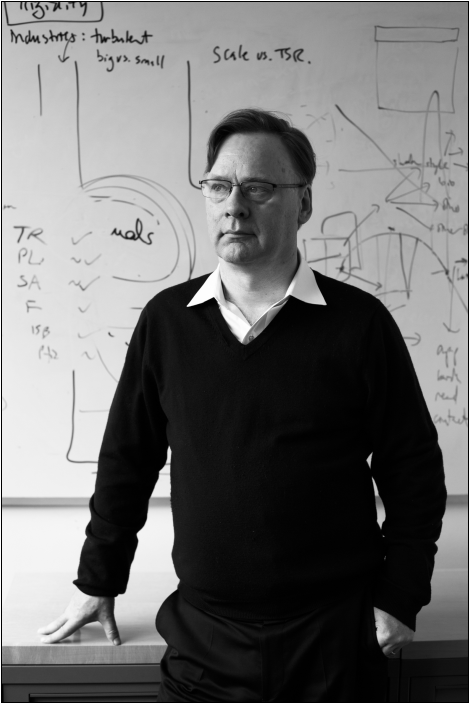 Martin Reeves leads The Boston Consulting Group's Bruce Henderson Institute worldwide and is a member of the Strategy practice's leadership team as well as a senior member of the Health Care practice. Martin is also a member of the Bruce Henderson Institute's Innovation Sounding Board, which is dedicated to supporting, inspiring, and guiding upstream innovation at BCG. He has been a Fellow since 2008 and his research focuses on the future of strategy.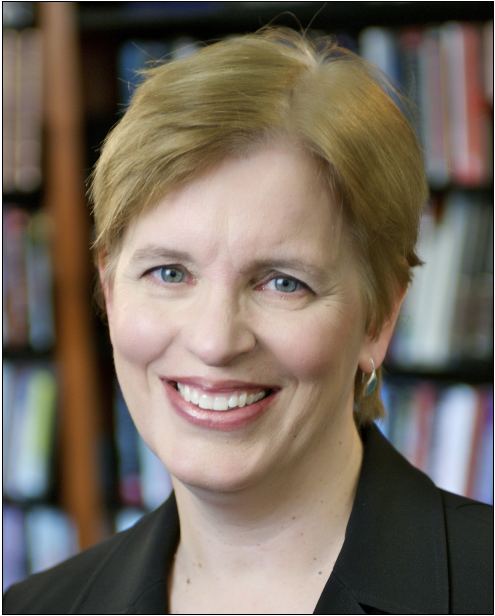 Sarah Cliffe has been the executive editor of Harvard Business Review since 2000. She oversees the feature well of the magazine and, with the editor and editor in chief, makes strategic, operational, and content decisions for the magazine. In addition, she edits articles from a variety of contributors focused on strategy and innovation; these include Martin Reeves, Clayton Christensen, Rita McGrath, Kathleen Eisenhardt, Don Sull, and Daniel Kahneman. Before joining the HBR staff in 1998, Sarah was the editor in chief of MIT's Sloan Management Review.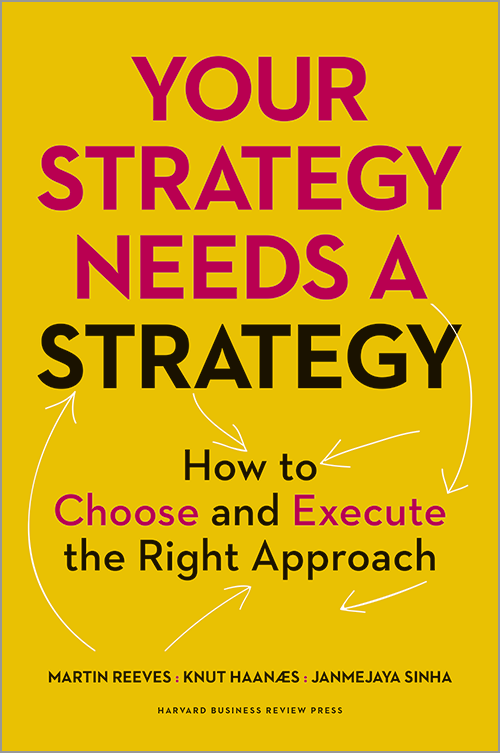 Your Strategy Needs a Strategy: How to choose and Execute the Right Approach by Martin Reeves, Knut Haanaes, and Janmejaya Sinha, HB, 288pp, ISBN 978-1-62527-586-8
https://hbr.org/product/your-strategy-needs-a-strategy-how-to-choose-and-execute-the-right-approach/14054E-KND-ENG
EVENT DETAILS
Tuesday, September 15, 2015
The SOHO Hotel
4 Richmond Mews
London W1D 3DH 
6:30-8:30pm 
When & Where

The SOHO Hotel
4 Richmond Mews
W1D 3DH London
United Kingdom


Tuesday, September 15, 2015 from 6:30 PM to 8:30 PM (BST)
Add to my calendar
Organizer
Harvard Business Review
Harvard Business Review is the leading destination for smart management thinking. Through its flagship magazine, books, and digital content and tools published on HBR.org, Harvard Business Review aims to provide professionals around the world with rigorous insights and best practices to help lead themselves and their organizations more effectively and to make a positive impact.
HBR Live: "The State of Strategy"